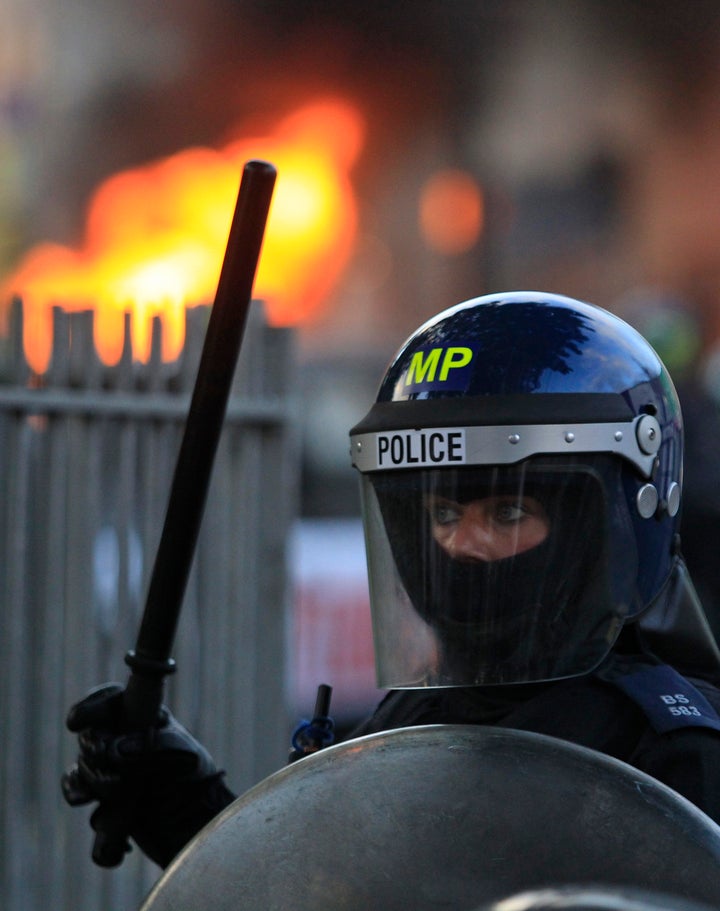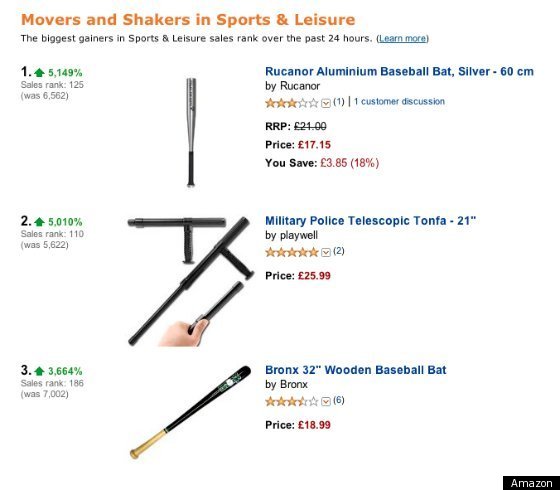 This bat is perfectly weighted and will suit any UK shop-owner looking to protect their property.

Thanks to the ergonomic handle, one easy swing should be enough to shatter patellas, skulls or any other bone on your targeted looter. Personally, I would recommend also investing in some fingerless gloves for extra grip.
Also posting huge jumps in sales are the Military Police Telescopic Tonfa, an all-metal police baton, and 5 other kinds of both metal and wooden baseball bats. The top 7 "Movers and Shakers" in Amazon.co.uk's "Sports & Leisure" category are all weapons that could presumably be used in riots, or as defense against looters: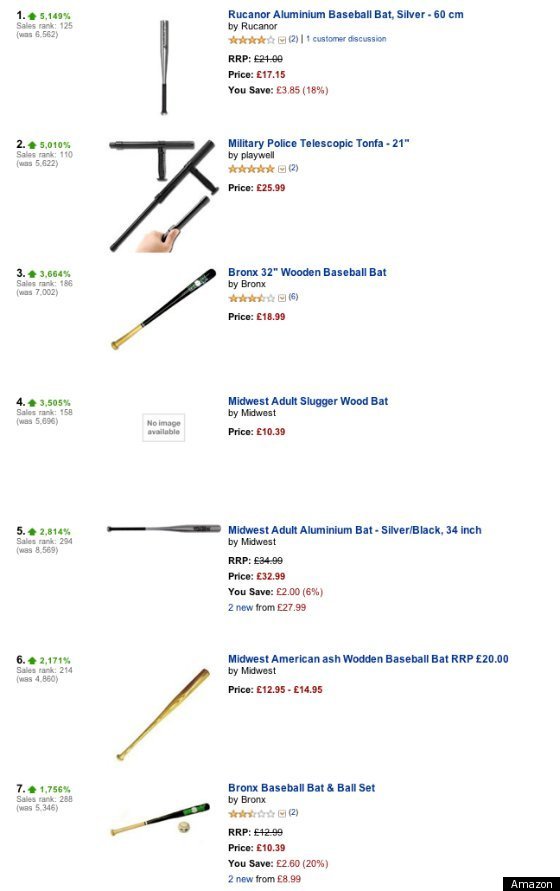 Technology has played an important role both in organizing and recovering from the London riots.