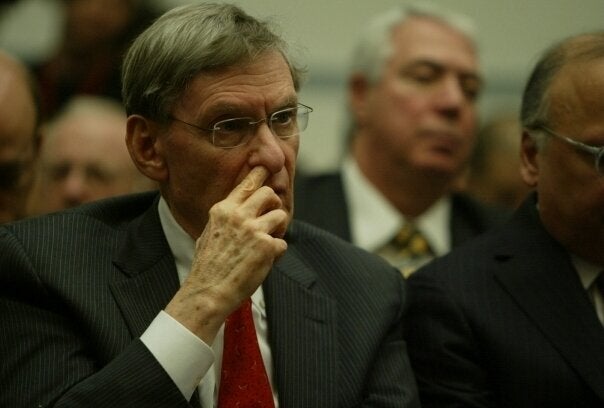 Former Senate Majority Leader George Mitchell told Congress on Tuesday that Major League Baseball's players and owners must come together "in a well-planned, well-executed and sustained effort" to remove steroids from the national pastime.
In reply, Baseball Commissioner Bud Selig said that he may be able to reach an agreement with the players' union within the next few months on Mitchell's call for independent testing of players for banned drugs.
Too bad Selig wasn't as careful with photographers as he was with his testimony. He was caught digging around in his nose. Click here for the unflattering shots.