What began as a normal afternoon game between the Oakland A's and the Kansas City Royals turned into a statistical anomaly.
In the bottom of the sixth inning, A's left fielder Chad Pinder fouled a ball from Royals' pitcher Scott Barlow back off into the seats ― where an A's fan identified only as Bill from Pittsburg, California, was ready and waiting.
Everyone around Bill celebrated and cheered as he made the catch –– standard occurrence at a ball game.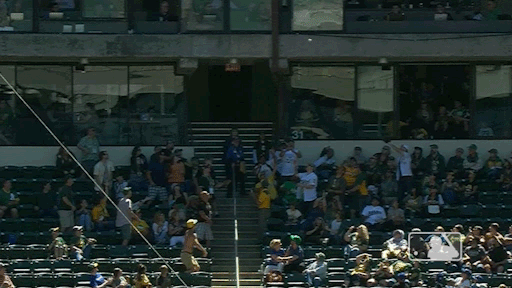 On Barlow's very next delivery, Pinder again fouled the pitch back ― and once again, Bill grabbed the ball as it came right to him. (He later told NBC's Kara Tsuboi that he'd never caught a ball at a game before.)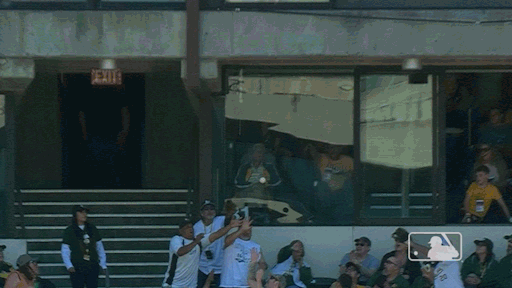 The second catch almost looks like a replay of the first, but Bill is, in fact, catching two fouls balls on two consecutive pitches. What are the chances?
SB Nation puts the odds of catching one foul ball in a baseball game at about 1-580, and the odds of catching two in a game at 1-336,400. But the odds of catching two foul balls on two consecutive pitches must be astronomical.
Still, the same phenomenon happened just last year ― are you ready for this? ― in the same stadium, the Oakland Coliseum.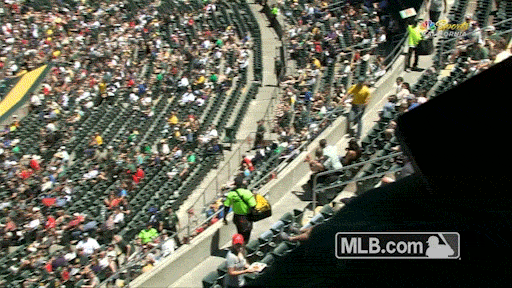 A's fan Ryan Noone caught two consecutive foul balls (and he needed to move a lot more than Bill did).
Get these men lottery tickets.
Calling all HuffPost superfans!
Sign up for membership to become a founding member and help shape HuffPost's next chapter
BEFORE YOU GO