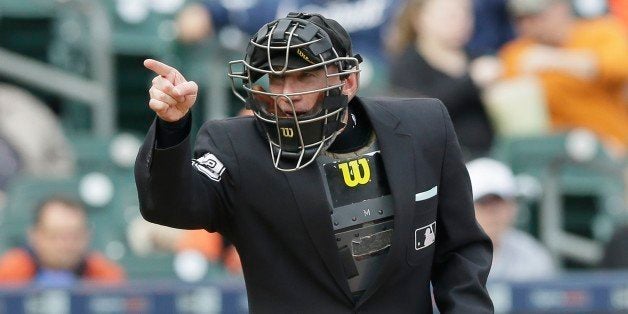 Last week, the NFL took a step into the 21st century by naming its first female official. It joins the NBA to be one of the two major sports leagues with women officiating regular-season games.
Anyone hoping for a similar milestone in the MLB sometime soon shouldn't hold their breath. A handful of women have become umpires in the minor leagues and two have umpired major league spring training games, but no woman has been an umpire for a regular-season MLB game -- and that likely won't change in the near future.
Other major sports leagues and industries incorporating more women in roles is a startling reminder of how far is left to go in baseball. Can the sport really be America's pastime if women aren't represented in its ranks?
Today, of all 230 umpires in Minor League Baseball (MiLB) -- which serves as the pool from which MLB umpires are selected -- not a single one is a woman. In fact, there hasn't been a female umpire in the minors since 2007, and only one woman has even attended the minor league's umpire school since it was created four years ago, a league official told The Huffington Post.
Considering the typically long, arduous road to becoming an MLB umpire, the earliest we could see a woman behind an MLB plate would be six years from now.
That's right: Six years. At the very least.
And that's only if this hypothetical woman rockets to the top of her class and quickly sails through all the MiLB training levels. And only if there's then a job open in the majors.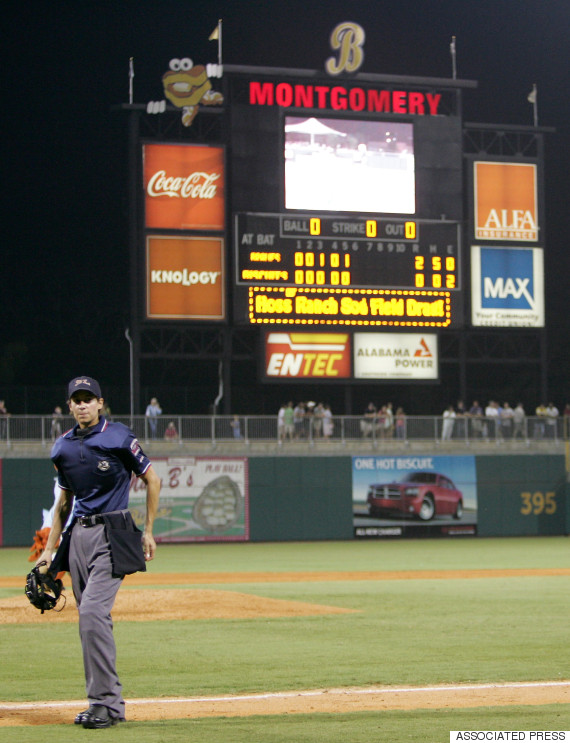 Ria Cortesio, the last woman to umpire in the minor league, during a Class AA game in 2005
Realistically, it will be much longer than six years, since many other minor league umpires are already in line to be called up to the majors. It's not uncommon for minor league umpires to wait up to 10 years for this promotion.
MLB spokesman Mike Teevan acknowledged that becoming a major league umpire is a long process, and said "there probably is going to be some time needed" before we see a woman behind the plate.
"Basing on the roads that most [umpires] traveled, that's fair to say," Teevan said when asked about a woman not breaking into the majors for at least another six years.
He added, however, that the league "would love to see" a women officiate one day.
"Millions of our fans are females," he said. "Diversity is certainly an essential goal. We want our populations to reflect our fan bases."
But being an umpire is a tough job, and not many people want to take it on.
"Even guys don't like the lifestyle of being out on the road and you don't make a lot of money in the minor leagues either, so it's not lucrative or appealing to certain people," Dusty Dellinger, MiLB's director of of umpire development, said. Bernice Gera, the first woman to officiate a professional men's ball game, at umpire school in 1967
MiLB umpires, Dellinger said, start out making $1,900 a month and cap out at $3,500 -- and they're not paid at all during the off-season. Without "a significant pay increase," Dellinger said, "I don't think we're ever going to see a significant increase [of interest] in the umpire profession."
Both the major and minor leagues have created camps and clinics -- MLB launched theirs back in 2006 -- to focus on recruiting umpires. Dellinger said such efforts were made, in part, to work toward diversifying the pool. However, even this past year, none of MLB's scholarships for umpire school went to a woman.
Sarah Allerding, the only woman to attend and graduate from the minor league's school, instead decided to become a deaconess in the Lutheran Church. But she told The Huffington Post she felt welcome at the school.
"All the guys respected me and they were all supportive," Allerding, 24, said. She added that that challenges of the job are a "deterrent, but that can be for anyone."

Ria Cortesio during a Class AA game (Source: YouTube)
"[Cortesio] had the guts to do it and she damn near made it," said Joe West, an umpire for nearly 40 years who currently acts as MLB umpires' crew chief and president of the umpires' union.
"Sometimes you only have one chance, and that was her best chance," West, who worked with Cortesio, added. "I distinctly remember she had a lot of pressure put on her."
But even for those interested in become umpires, the system makes it so that the "odds of making are stacked against you," West said. Over 200 people attend MiLB's umpire schools, but there are typically only about 40 minor league umpire jobs open each year.
Dellinger said he wasn't sure how to get more women interested in being umpires but noted that he would like to focus on recruiting them, particularly at the college level and among student-athletes. He is planning to go to Orlando in May to work a women's baseball tournament and said he hopes he can make the case there for women to come out for a chance at umpiring.

Pam Postema, who officiated in the late 1970s and 1980s, ahead of a 1988 Triple-A game (Source: YouTube)
Nevertheless, there's no dispute that baseball lags behind the NFL and NBA on this issue. The NFL hired its first female official, Sarah Thomas, earlier this month, and the NBA hired its first female officials, Violet Palmer and Dee Kanter, all the way back in 1997. (The NHL, however, has yet to employ any women as referees.)
West said the league won't let a woman bypass the lengthy umpiring career, so it's unlikely that MLB will feel the pressure to act swiftly just to just to check off a diversity box.
"It's not a position they just give to you because you're a woman or because of your race or background. It just doesn't happen that way," he said.
Regardless of concerns about pushing through an underqualified umpire, the absence of a women on the diamond is becoming more and more glaring. Unfortunately, the nature of the position and the challenges that surround it will continue to serve as reasoning -- justified or not -- for why there are not any women umpires in MLB.
"It's a hard road to go and I believe that's why there's not handful of women doing [it]," West said. "It's just too difficult."
CORRECTION: A previous version of this article misspelled Dellinger's name as "Dillinger." It is Dusty Dellinger.


Related
Before You Go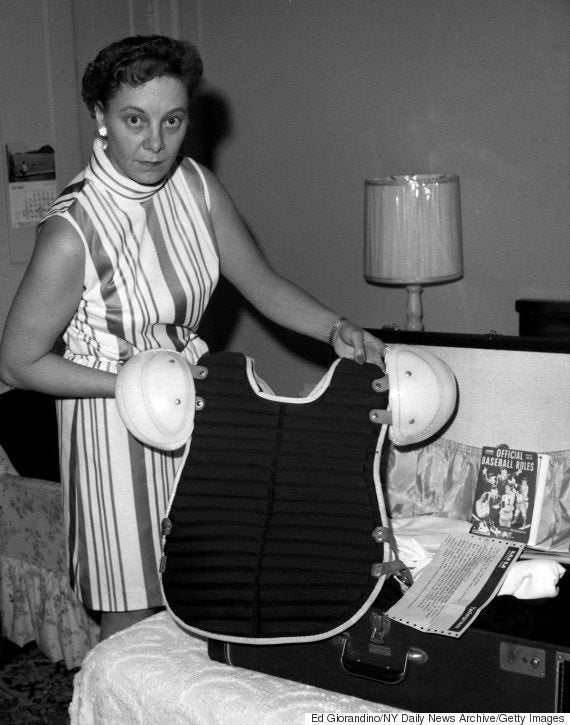 Female Sports Officials In Male Leagues
Popular in the Community