Major League Baseball is about to make a major rule change, altering how intentional walks are handed out.
The network said the league and its union have agreed to the change, which will take effect this season.
MLB has been trying to make its games shorter.
Fans are not happy about the change, with many pointing out that botched intentional walks have led to game-changing moments.
Some baseball fans even suggested what the new signal should be:
The four-pitch walk rule dates to 1889, the same year the sacrifice bunt was statistically recognized, according to Baseball Almanac. Before that, walks had been awarded after eight balls (1880), six (1884) and five (1887).
This makes the four-pitch walk older than large mitts for catchers (1891), the infield fly rule (1895) and the sacrifice fly (1908), but not as old as coaches (1887), chest protectors (1885), 15-inch canvas bases and the location of home plate (1877), Baseball Almanac says.
It's not yet clear if the new rule on walks will take effect in time for the first spring training games later this week.
Before You Go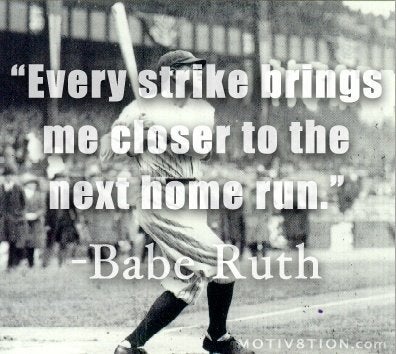 Best Baseball Quotes
Popular in the Community