To baseball fans, Dexter Fowler is a Chicago Cubs center fielder, but to his 2-year-old daughter Naya, he's just "Daddy."
In an adorable video the baseball player's wife, Darya Aliya Fowler, posted on Instagram, Naya sees a close-up shot of her dad on TV during a Cubs-Angels game. Her excited reaction is beyond adorable.
The mom also posted another video of Naya watching the game and rooting for, of course, "Daddy!"
Surely Naya is poised to join Riley Curry and Leah Still in adorable sports tot history.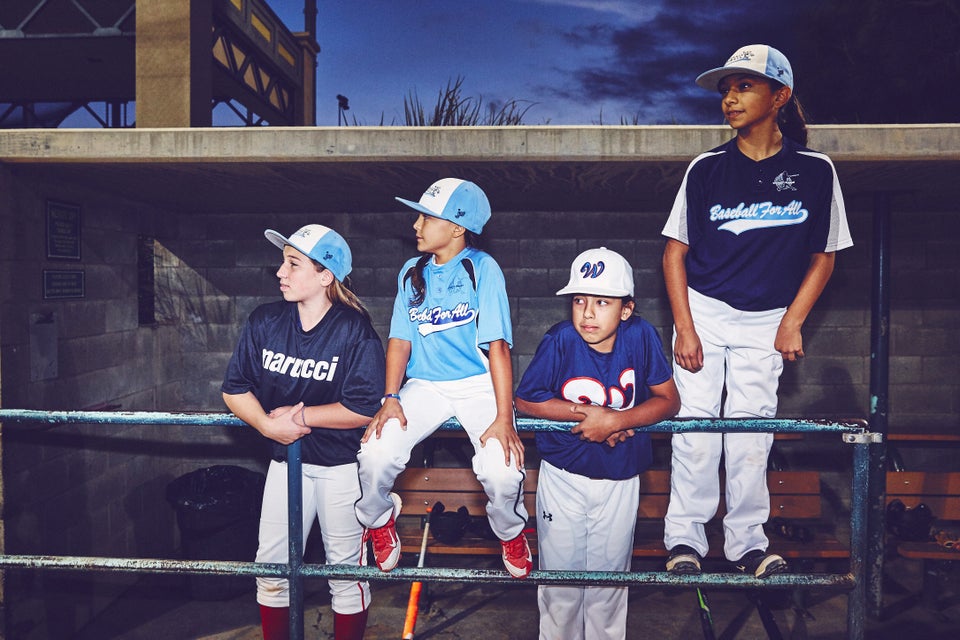 Empowering Photos Showcase Fierce Girl Athletes