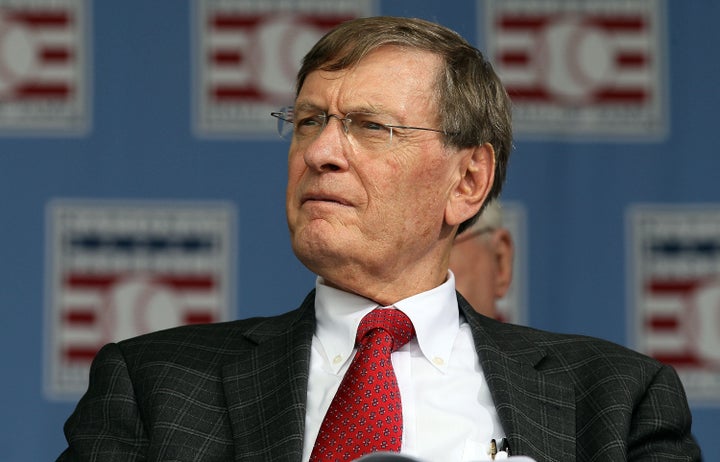 In a famous sketch on the comedy show Saturday Night Live, Chico Escuela, a fictional Major League Baseball player from the Dominican Republic who spoke limited English, responded to almost any question with the catch phrase: "Beisbol been bery, bery good to me!" The crowd would erupt in laughter and the actor who portrayed the fictional Chico, Garrett Morris, had an iconic character on his hands.
And while it is true that baseball has been good to a lot of players, recent court revelations reveal baseball has been extremely good to its Commissioner, Bud Selig. For $20 million plus dollars a year, Mr. Selig gets the privilege to preside over America's national pastime.
But over the last several years, Mr. Selig's watch has been characterized by a rash of accidents that have resulted in the death and/or injury of numerous fans, and profound fiscal uncertainty over the MLB's future. Indeed, despite Selig's mega-salary, Major League teams have seen declining attendance and revenues. In fact, the Los Angeles Times, among others, reported that nine of baseball's 30 teams are in violation of Major League Baseball's debt service rules. As Commissioner Selig has wide latitude to enforce those rules but appears to have selectively enforced his dominion over only one owner: Frank McCourt of the LA Dodgers.
There is little doubt Selig is obsessed with Frank McCourt, focusing tremendous attention on him and driving the Dodgers into bankruptcy by vetoing their financing through a 20-year TV contract with Fox.
Yet Selig didn't intervene last year with the Texas Rangers in bankruptcy court and has coddled the currently bankrupt New York Mets even amidst their owner's implication in the Bernie Madoff scandal.
Selig has also been silent on race relations too, with the notable exception of draping himself, at nearly any opportunity, with the jersey of Dodger legend Jackie Robinson. He refused to move this year's All-Star game from Arizona, following the state's passage of anti-immigrant legislation, and stood silently as music icon Carlos Santana was booed in Atlanta for speaking out against that state's passage of immigrant hate legislation -- at a Civil Rights event Santana was invited to by MLB.
Where was Selig's "civil rights" voice when a wave of racist and classist hysteria swept the LA media/establishment blaming the tragic opening day fan beating on young LA Latino "gangbangers"? Four months later, the two men in LAPD custody for the crime aren't young, aren't gangbangers, aren't from LA, and aren't even both Latino.
Selig recently agreed to meet with representatives of the Congressional Hispanic Caucus over their concerns. CHC Members should get some real answers out of Selig, not only about his treatment of the Dodgers but also his lack of transparency and consistency. If Selig equivocates, then perhaps it's time for Congress to seriously consider regulating the Commissioner's increasingly despotic rule over the MLB.
After all, for $20 million-plus dollars of hard earned fan money, as another famous immigrant once said, Selig 'has some 'splainin' to do'.
Calling all HuffPost superfans!
Sign up for membership to become a founding member and help shape HuffPost's next chapter