"Adam Wainwright acted like Hulk Hogan after he won Game 5 against the Pirates, so he shouldn't be saying anything about Mickey Mouse stuff." That's what former All-Star reliever and 4-time World Series champion Jeff Nelson told me when I asked him what he thought about "the whole Puig thing." Wainwright was referring to an incident with Adrian Gonzalez, not Yasiel Puig, which he claims had nothing to do with a celebration, but rather a comment from Gonzalez.
The most famous bat flip triple ended with Puig doing nothing on third base that's not seen after nearly every first down or sack in the NFL. St. Louis fans, and most football fans, appreciate that reaction from 23-year-old DE Robert Quinn in Week 4 of the NFL season, but not a 22-year-old outfielder that put his team up two runs in Game 3 of the National League Championship Series. It's said that it's different when it's baseball, if you're a pitcher, pull out the unwritten rulebook that's part of your welcome package at Spring Training and buzz someone. If you're a fan, just hope your guys did the required reading.
"If Puig played when Pedro [Martinez], Randy Johnson and Roger [Clemens] were pitching, he'd have more bruises on his body than hits," Nelson said from St. Louis where he's covering the series for MLB.com. "Hitters are too comfortable at the plate. Pitchers don't trust their control enough to pitch inside and knock a guy on his a--. Hitters from the '90s and early '00s would have a field day with these guys. [Barry] Bonds and [Ken Griffey] Junior would have hit 800 home runs."
It seems simple. As a pitcher, if you don't want a hitter celebrating on third base or flipping a bat at the plate, do whatever it takes to prevent him from doing so in the first place. It's the postseason. It's an emotional time. The Dodgers were playing at home and by that time in the game, the stadium was full. Was the bat flip a mistake? Yes, since the ball didn't leave the park, but anyone being fired up after a triple to extend the lead in a must-win game in October? That's ridiculous. The players' behavior should be promoted just like pitching inside as a form of intimidation and strategy should be as well.
The unwritten rulebook also says to respect the game. Everyone has a different way of learning and showing respect, so here's to hoping that all rookies learn how to show it in a hurry. Cardinals' rookie right-hander Michael Wacha would earn respect from Nelson if he fired 96 in on Hanley Ramirez who's playing with broken ribs. Nelson says, "that's not dirty, that's part of the game."
That's certainly part of football, but baseball? I'd even skip an episode of Scandal to watch that unfold.
A career in sports has given me the opportunity to travel the country to do play-by-play for games in Reading, PA to Olean, NY and report from Super Bowls, Final Fours, World Series, NBA Finals and Stanley Cups. In order to make the most of those experiences, I enjoy getting to taste the local flavors, so I'll end each post with a food recommendation and please pass yours along to me as well.
City: Philadelphia
Event: Heat vs. Sixers - 2nd game of the LeBron-Wade-Bosh era
Restaurant: Dalessandro's (600 Wendover St.)
Plate: Cheesesteak with mushrooms, fried onions, banana peppers and Dalessandro's homemade hot peppers.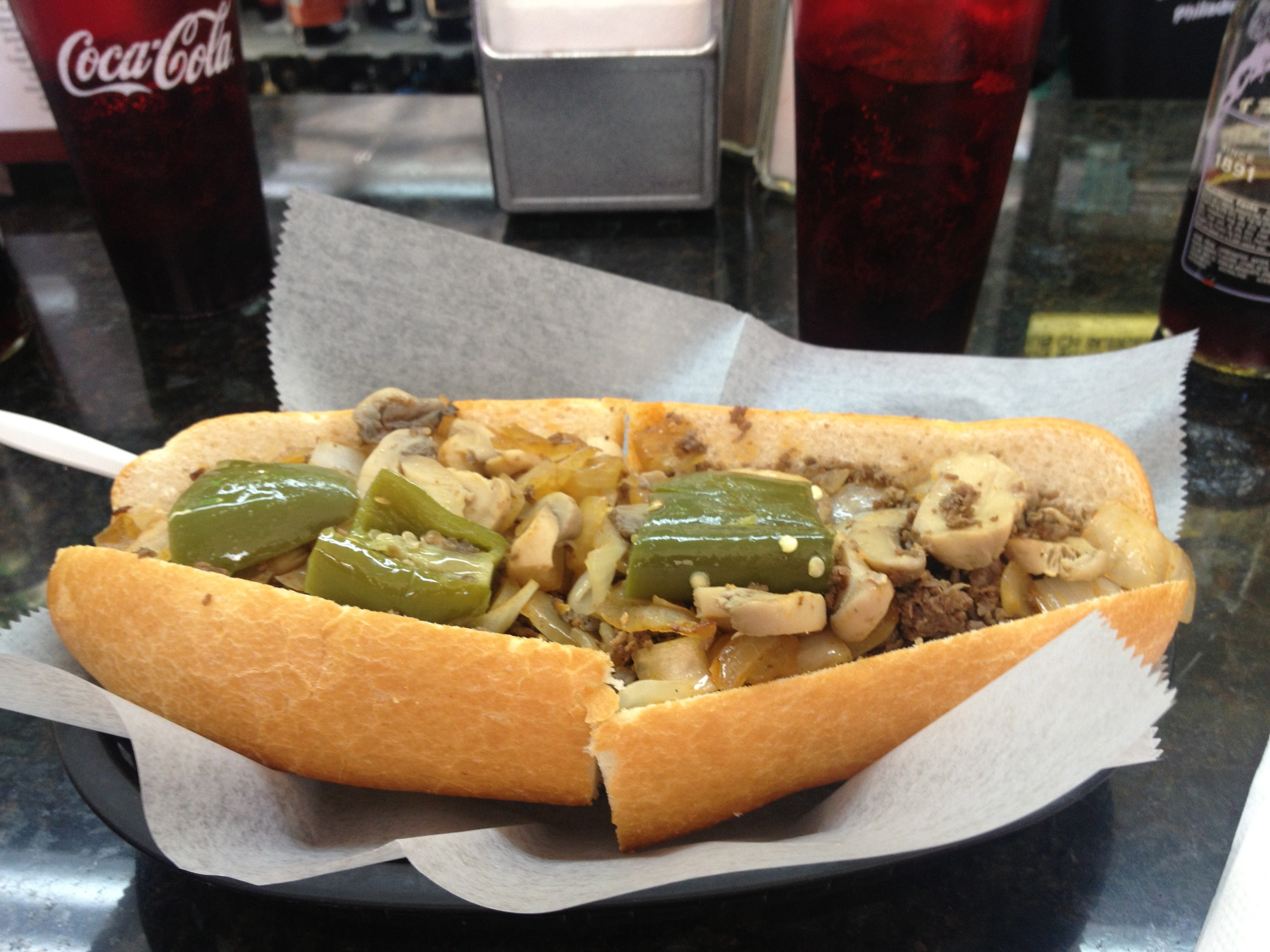 I grew up eating cheesesteaks here. Before they renovated the counter, there was a bench seat under the great chili poster next to the pay phone that I could fit on until I was a teenager. If a friend tells you there's a better cheesesteak than Dalessandro's in Philadelphia, question all previous advice that person has given you. This one is made on an Amoroso roll , as is any respectable steak sandwich, with American cheese melted evenly throughout the meat, which is finely chopped juicy rib eye that I like topped with mushrooms and fried onions. Banana peppers don't add a ton of spice, but it adds enough for flavor and crunch. The homemade hots on the other hand, forget it. I press mine down into the sandwich so they mix with everything else creating the ideal bite every time. How often can you say that every bite of something is that delicious? Wash it down with a Dr. Brown's Black Cherry and head home for a nap.
Calling all HuffPost superfans!
Sign up for membership to become a founding member and help shape HuffPost's next chapter