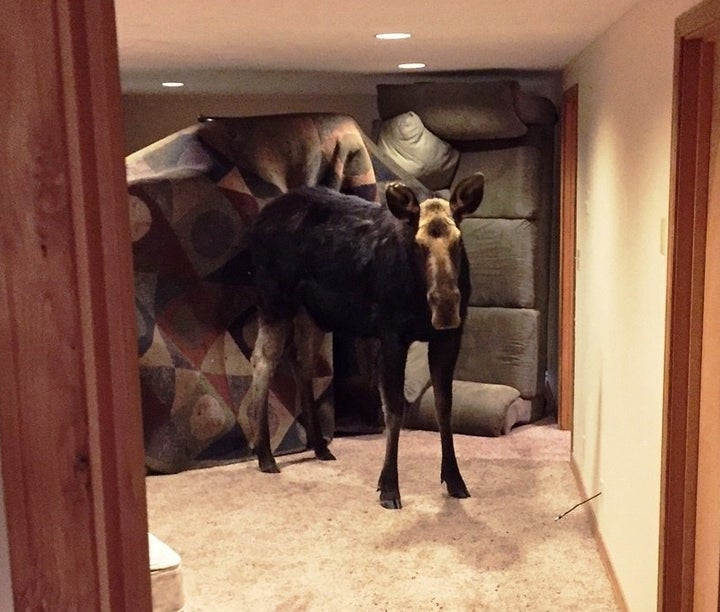 A family in Hailey, Idaho, came across this female moose in their basement Sunday morning.
Presumably, they'd never offered her any muffins (or jam to go with the muffins, or a trip to the store to get muffin mix to replace the muffins once she'd eaten them all), but she came in anyway, barging through a 3-foot deep window well.
"The window opened like a door and the latch was loose," Hailey Police Lt. Steve England told the East Idaho News. "The moose pushed her way through and, amazingly enough, the window didn't even break."
Officers from the Blaine County Sheriff's Office, the Hailey Police Department, the Bellevue Marshal's Office, and the Idaho Department of Fish and Game responded to the call.
Instead, animal control officers brought in narcotics to sedate the moose, and ― no joke ― she passed out next to what looks like a Bob Marley wall tapestry.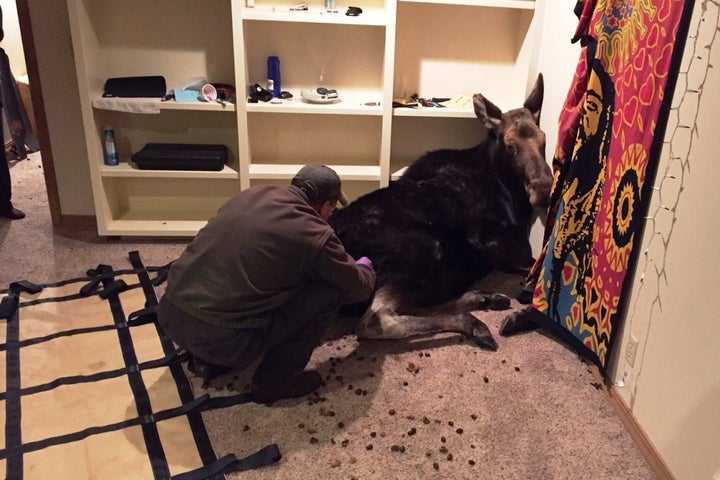 Once she fell asleep, officers carried her outside, where she eventually woke up "groggy and confused" and went on her way, according to the Fish and Game website.
Before You Go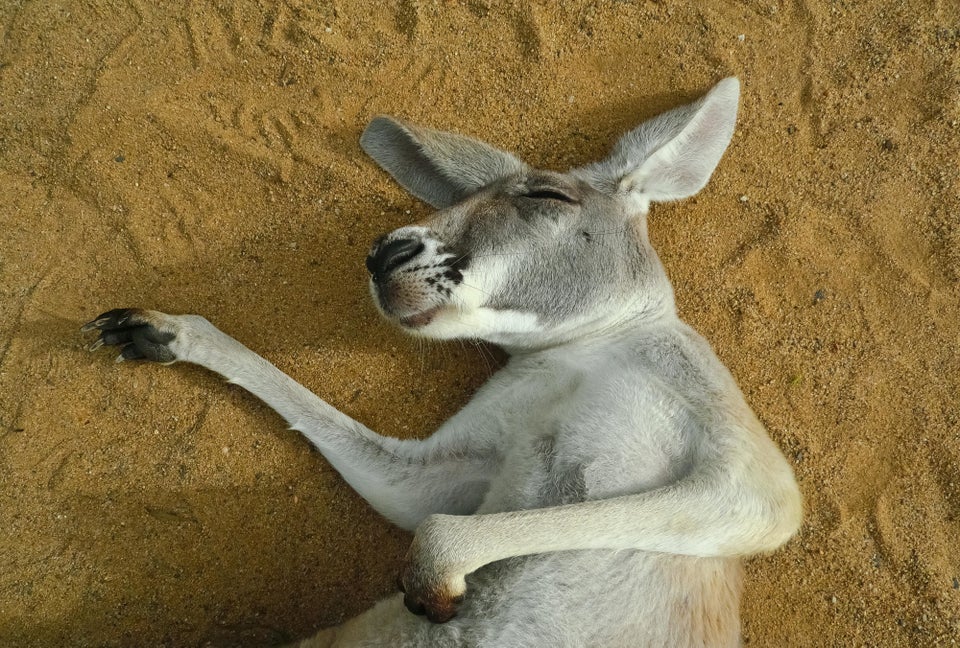 Sleeping Animals
Popular in the Community