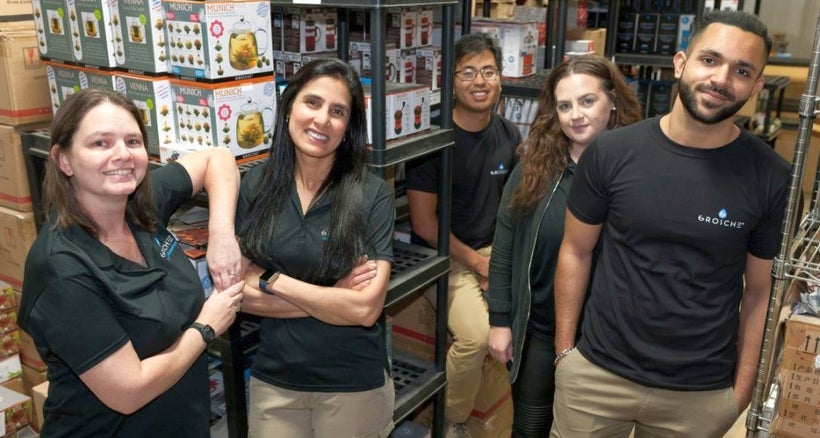 I met and interviewed Mehreen Sait, President of GROSCHE International. Her story of how her company started and has flourished is an inspiring one. It brings faith back in businesses that are trying to make the world a better place, and not just rack up profits. Here are some questions that I had for her.
Can you please tell me about how GROSCHE started out?
GROSCHE started out of our basement, some 11 years ago now. We felt that there were too many things that business wasn't doing right. From hurting our environment, to treating people poorly, to making wasteful products, to not really caring for their impact on society. All they really cared about was maximizing profit. And we didn't like that singular focus on profit that we saw. Sure profit is important for business, but it can't be the only thing that drives business.
We wanted to start a business that helped make a better world for our children. One that would show that being good is also good for business. So the idea for starting our own tea company was born. We would sell teas and give profits to charity. I was a busy mom with three kids, and my husband was a busy corporate executive, so we didn't really have much free time. So after the kids were put to bed at night he and I would work on our tea line, designing it, blending and packaging the teas, designing the websites, and so much more. On the weekends my husband would go door to door to try to sell the teas in our neighborhood. I was showing them off and getting orders from my friends. Those were our early days. It was really hard.
What were some other challenges?
Other than their not being enough time, this was an industry that we didn't know too much about. So we had to learn it from the ground up. We didn't sleep much for several years as we were getting started. I remember when we got our first batch of teapots that were delivered to us. We didn't have a warehouse at the time and they came to our garage at our home, which we had emptied out. The driver that brought the truck asked me "Where is your warehouse dock?" I told him that we didn't have any and that this garage was it. The teapots were too many to fit in our garage, so they ended up overflowing into the hall, the living room, the basement. Everywhere we looked we had teapots.
Was it hard to compete starting out?
Yes, and it still is very hard. Our competition is large brands with huge marketing budgets. They have many stores everywhere, and are very well known. They produce very low cost product, and most people buy it because they know these brands. We only have natural ingredients and fruit and flower extracts for all our tea flavors. Our products are natural, and well made. So with higher cost ingredients, less distribution, low awareness of our brand, you bet it was hard.
So how did you end up growing the business so much?
If you do things for the right reasons, the universe has a way of rewarding you with good Karma. We were still working out of our home office, with a small warehouse nearby, when Bed Bath and Beyond first called us. They wanted us in store in 90 days. That was our big break. They are still one of our best customers. In Canada we were approached by Hudson's Bay, the largest department store chain here, and they are now another of our excellent customers.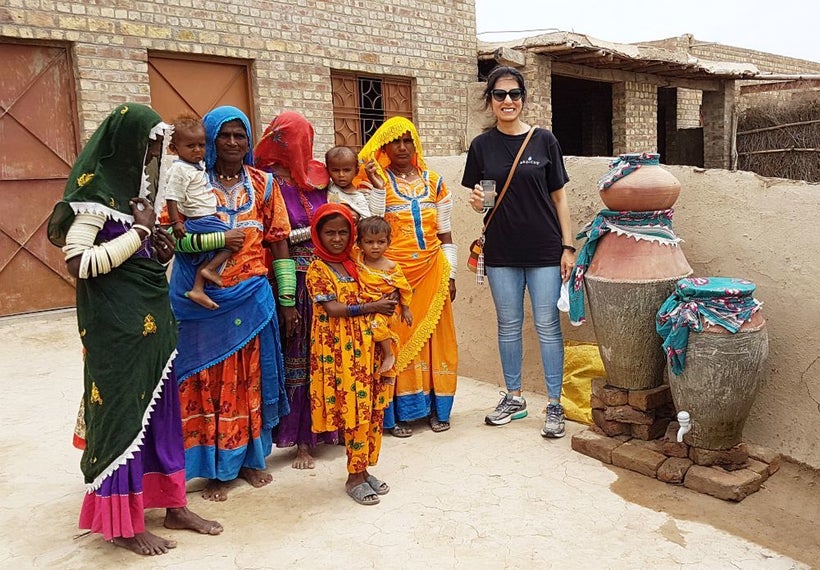 And you are a social enterprise? How does that work?
Almost one million people lose their lives each year to contaminated water. We use our profits to help these people purify contaminated water to drink, improving their health and saving lives. So far we have GROSCHE Safe Water Projects up and running in six countries, and we have funded over 50 million days' worth of safe drinking water for people in need. We have projects in South Sudan, Uganda, Malawi, India, Pakistan, and The Philippines.
For each product we sell we fund over 50 days of safe drinking water for people in need. We like to say #everycupfillsanotherso as our customers fill their cups with tea or coffee they are actually helping fill the cups of other with safe drinking water.

Could you please tell us a little about your products?
We blend and roast our own line of teas and coffees, and have our own line of tea and coffee wares to prepare them as well. Our coffees are roasted weekly in small batches to be the freshest possible when you get them for amazing flavor. And all our coffee and tea wares and products are made and sourced from ethical factories that we partner with and audit and inspect ourselves and externally.
What do customers complement you about the most?
Other than the fact they love our products, we get customer emails and messages about how the safe water project has really touched them. We have a team meeting each week and I like to bring these emails to the meeting and share them with our team. We are also a certified B Corporation - which is the strictest and highest standard for ethical business today. We are also two time recipients of their "Best for the World Award", which is a great honor. It warms our hearts that people care about buying from us because we're trying to do things differently that the big guys.
Calling all HuffPost superfans!
Sign up for membership to become a founding member and help shape HuffPost's next chapter
This post was published on the now-closed HuffPost Contributor platform. Contributors control their own work and posted freely to our site. If you need to flag this entry as abusive,
send us an email
.