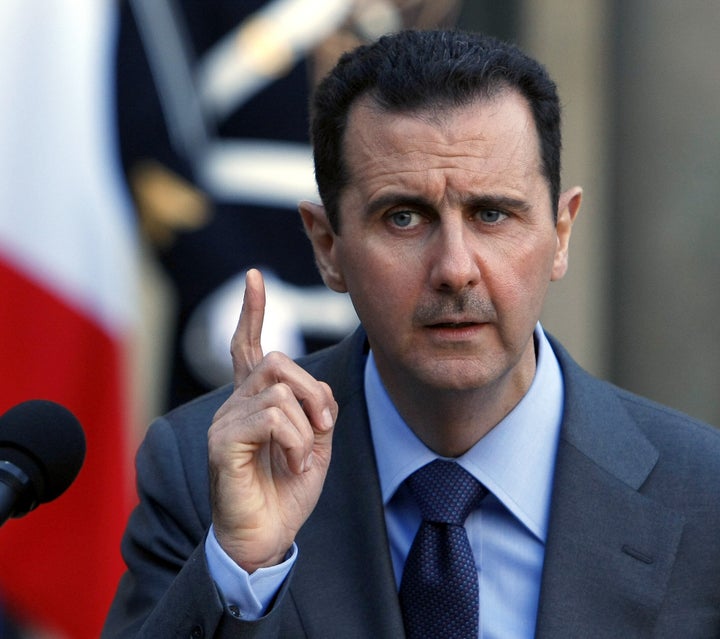 .

BEIRUT (Reuters) – Syrian President Bashar al-Assad issued a general amnesty on Tuesday, state television said, after 10 weeks of protests against his 11-year rule and a military crackdown which has drawn international condemnation.
The amnesty covers "all members of political movements, including the Muslim Brotherhood," the television said. Membership of the Brotherhood, which led an armed uprising against Assad's father in 1982, is punishable by death in Syria.
Syrian activists say 10,000 people have been arrested since the protests against Assad broke out in the southern city of Deraa in mid-March, and 1,000 civilians have been killed.
One of the main demands of protesters has been the release of political prisoners, as well as curbing the all-powerful security forces.
Syria blames the violence on armed groups, Islamists and foreign agitators, saying more than 120 police and soldiers have been killed in the unrest nationwide.
Western nations have been pushing for the U.N. Security Council to condemn the violent repression in Syria, but veto-wielding council members Russia and China have both expressed reservations over a draft resolution.
Assad's father, Hafez al-Assad, sent troops to crush an armed uprising by the Brotherhood in Hama nearly 30 years ago.
Popular in the Community