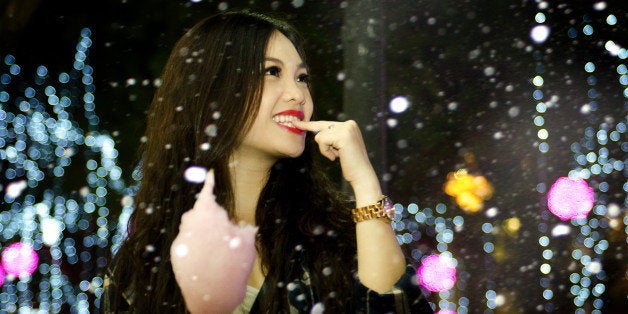 This holiday season, you don't have to head to the mall to find the perfect present for the basic b in your life. Instead, consider swapping out a bright, shiny name-brand item on her wish list for something equally as Instagram-worthy that also brings some good to the world.
Instead of Pinterest-Worthy Housewares, Buy Crafts Made By Homeless Women
Instead of Overpriced Exercise Classes, Buy a Bike for a Girl in Need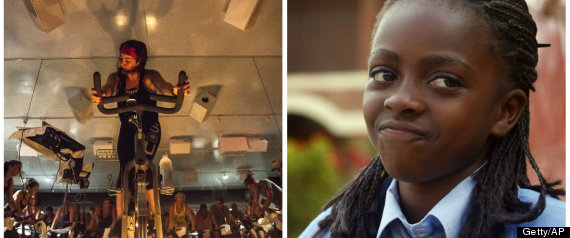 SoulCycle may be the #basic religion, but your friend will be happy to forgo getting a class pack this holiday season if it means enabling a girl to get to school. In Malawi, just 25 percent of girls finish primary school, mainly because many of them can't make the 10-mile trek. Through the end of the month, a $125 donation to GirlUp's SchoolCycle program will buy a girl a bike, spare parts, maintenance and training. Find out more about GirlUp SchoolCycle and how you can get involved here.
Instead of a Coffee Gift Card, Buy Charitable Coffee Beans
We'd never suggest getting in the way of a basic b and her caffeine. But instead of buying a gift card from a corporate behemoth, consider buying some fresh beans from Three Avocados, which donates 100 percent of net proceeds to bringing clean water to Uganda and education to Nicaragua. (Though, you might want to include this pumpkin spice latte recipe just to be safe). Find out more about Three Avocados here.
Instead of her Fave Red Lipstick, Buy One that Fights AIDS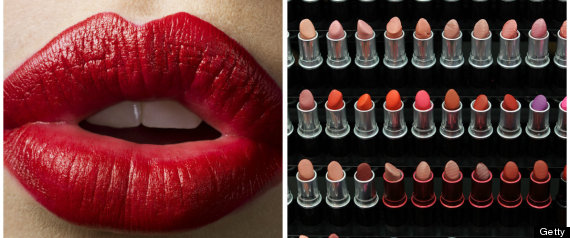 Swap out #basic red lips with a pout that supports marginalized people affected by AIDS. All proceeds from MAC Viva Glam lipsticks fund prevention and treatment programs via the MAC AIDS Fund. Find out more about the organization here.
This holiday season, elevate your basic friend's overpriced yoga wardrobe with Jala Clothing whose charitable line supports struggling women. All proceeds from its "Yoga Gives Back" sales support a charity with the same name that helps women and children in India develop sustainable livelihoods. Find out more about Jala Clothing here and Yoga Gives Back here.
Instead of a Fro-Yo Gift Card, Sponsor a Needy Kid's Birthday Party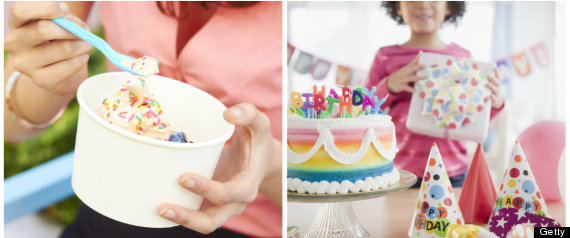 A teeming cup of frozen yogurt filled to the brim with toppings is pretty much #basic heaven. But we bet your friend would be willing to give up getting a fro-yo gift card so that one of the nearly 2.5 million homeless kids in this country can have a birthday party. Birthday Wishes, which operates in Massachusetts, Rhode Island and New York, threw more than 28,000 soirees for homeless kids last year alone. Learn more about Birthday Wishes and how you can sponsor a party here.
Instead of Concert Tickets, Buy a Jewelry Item That Supports Arts in Schools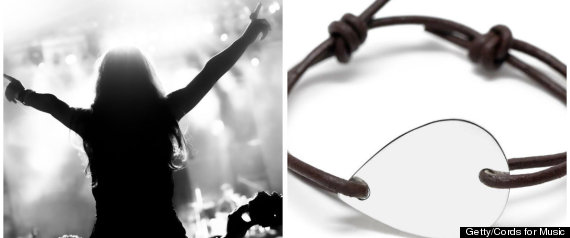 Being "obsessed" with a band but only knowing two songs from their latest album is totes basic. Resist the urge to splurge on a pair of tickets and buy your bestie a Cords for Music bracelet instead. Each one is adorned with a sterling silver guitar pic that's secured with a cotton or leather strap, and the proceeds support music programs in underserved public schools. Find out more about Cords for Music here.
It may take a blizzard to get her to ditch her heels, but it won't take much to get her to switch to Toms. The footwear is cute (yes, there are wedges) and for every purchase made, a pair is donated to someone in need. Find out more about Toms here.
Editor's note: The entire editorial staff of HuffPost Impact considers themselves to be #basic in many ways -- and proud of it.
Related
Before You Go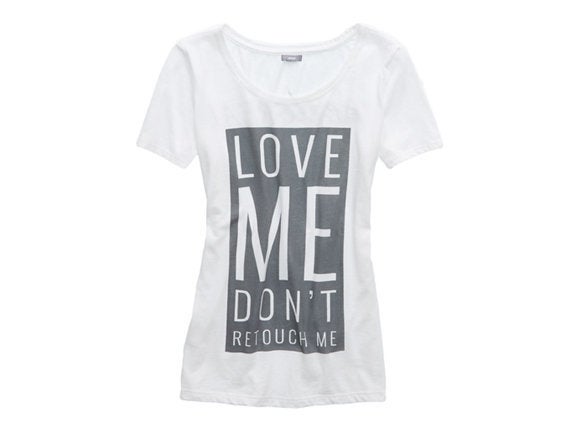 Remind Loved Ones They're Awesome