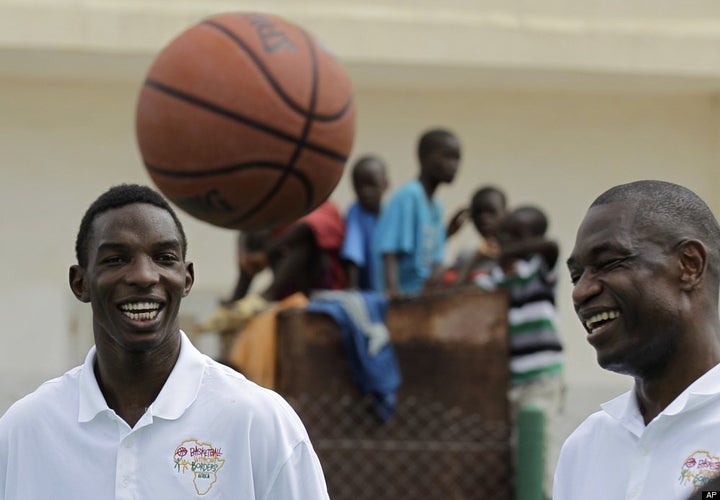 The event included several big names among African-born NBA stars. Senegalese player, DeSagana Diop, mentored players, as did NBA veteran Dikembe Mutombo. Mutombo, who played almost 20 years of professional basketball, originally hails from the Democratic Republic of Congo. Cameroon's Luc Mbah a Moute, a 24-year-old forward for the Milwaukee Bucks, also brought his expertise to the camp -- along with an inspirational message for young African players.
Over eight years ago, Mbah a Moute himself attended the Basketball Without Borders camp -- today, he stands as an example to aspiring African players that their dreams can come true.
In addition to teaching the African teens how to improve their game on the court, the NBA players and coaches also took time to address several important issues with the camp's attendees, VOA News reports.
Mutombo said that teaching AIDS awareness, community outreach and the importance of education all were essential elements of the Basketball Without Borders program.
According to the Basketball Without Borders Africa website, players also worked alongside staffers from the UN Foundation and USAID to spread awareness about malaria and distribute mosquito nets to Senegalese families.
Popular in the Community