You can get your Sour Patch Kids fix any number of ways these days, whether you want chewing gum, popsicles or straight-up sour candies (for the purists).
Now, just in time for spring, you can get it mixed into ice cream at Baskin-Robbins with its newest flavor of the month: Sour Patch Kids Redberry Blast, available April 1 and throughout the month at all Baskin-Robbins locations nationwide.
The raspberry and marshmallow flavored ice cream -- mixed with a ribbon of Redberry Blast Sour Patch Kids candies swirled in -- is sweeter than you'd think a Sour Patch Kids ice cream might be. The base is creamy and mild, but every once in a while you'll get the crunch of that sour citric acid that coats the gummies.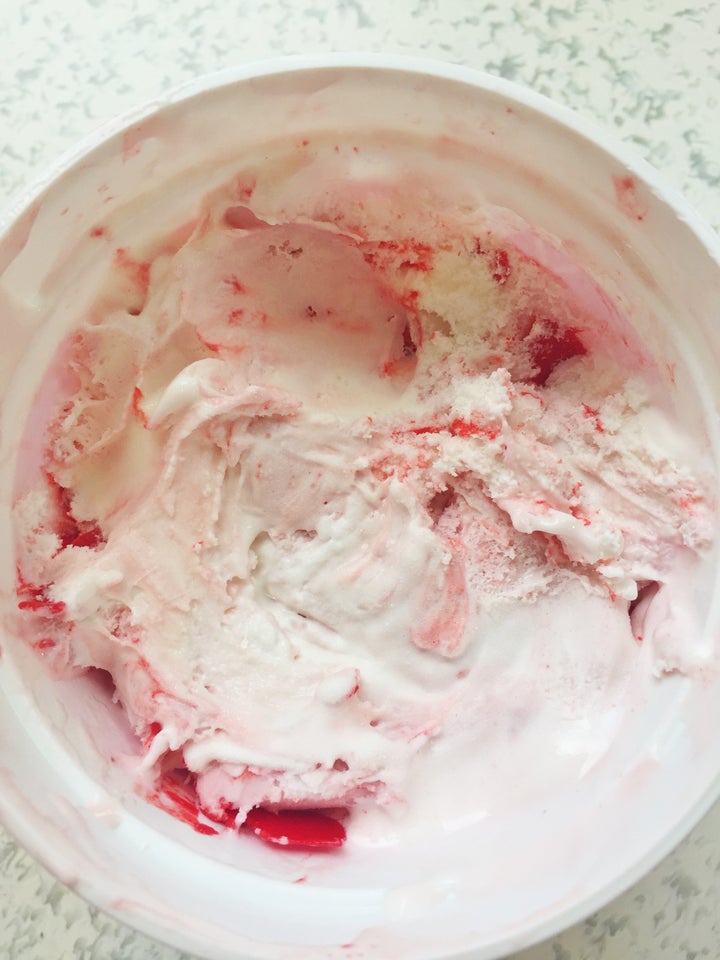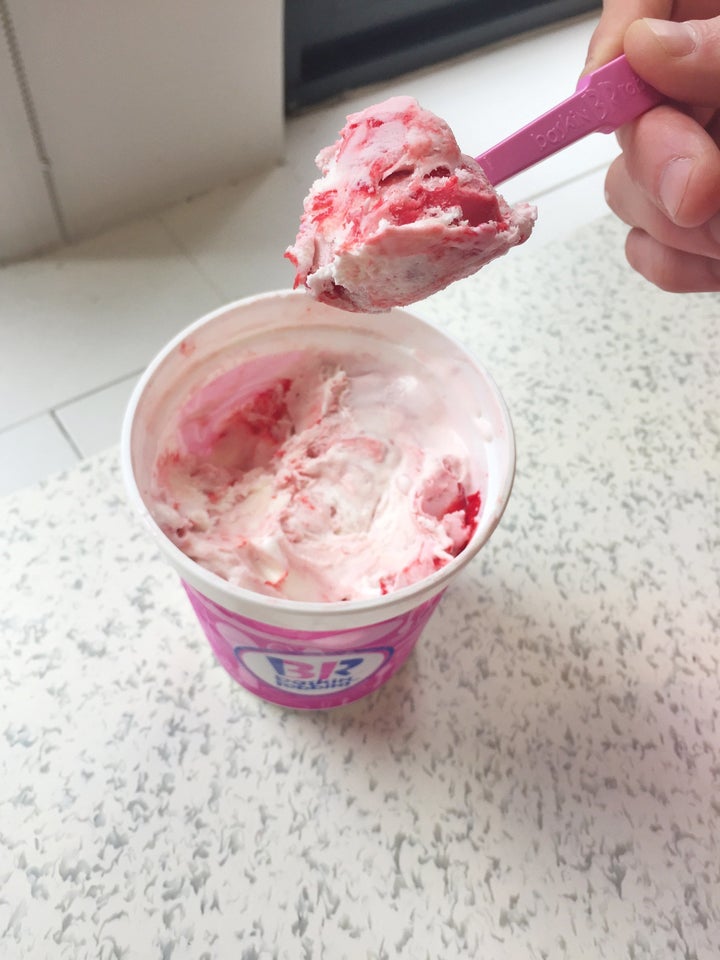 Though this may be a dream for your taste buds, it's more like a nightmare for your teeth. The combination of sugar (infamous for causing tooth decay) and citric acid (which dissolves your enamel) is a recipe for cavities. But don't worry, there's a way to prevent a dental disaster. Oralanswers.com suggests rinsing your mouth out with water right after eating sour candy, and NOT brushing your teeth immediately. Contrary to what you might think, brushing your teeth too quickly will prevent your saliva from making its own repairs to your enamel.
Related
Before You Go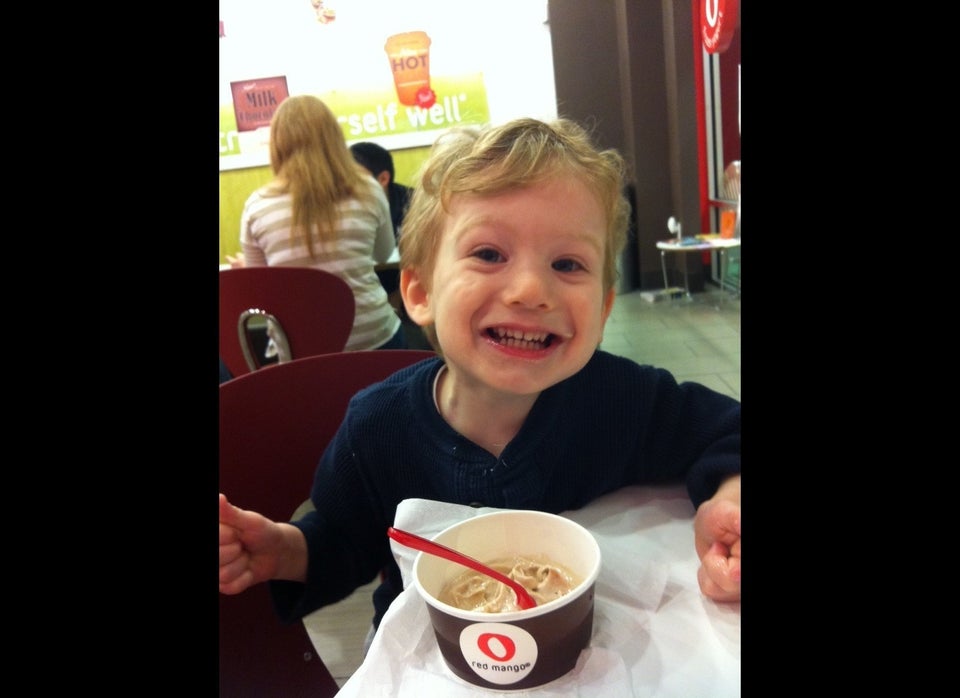 Kids Eating Ice Cream