In a stunning example of beauty imitating art, the Vogue Netherlands has channeled the colorful graffiti-inspired art of Jean-Michel Basquiat for a beauty feature "Les Beaux Arts" in the March issue.
The glossy tapped photographer Erwin Olaf to create a series of images highlighting modern art, which is apparently hot these days within the Paris fashion scene. Olaf then teamed up with renowned French makeup artist Topolino to pay tribute to the iconic artist (h/t Paolo Ferreira on hair and Marije Goekoop on styling). The duo was also inspired by the works of Jackson Pollack and Karel Appel, while using models Elza Luijendijk, Ronja Amanda Berg, and Lieke van Houten as canvases.
Berg, in particular -- with her ponytailed locs, boyish brows and spot-on attire -- is transformed into a pretty convincing Basquiat lookalike.
We'll admit that most of the beauty shots aren't real world friendly, -- after all, a "paint" splattered face isn't too attractive -- but that doesn't make the feature any less beautiful.
"I tried to avoid leaving the signature of a photographer," Olaf told Bernstein & Andriulli. "The viewer should focus on the artwork, as you have to do with fine art."
Here's a look at our favorite photos from Vogue Netherlands "Les Beaux Arts" feature. Amazing, right?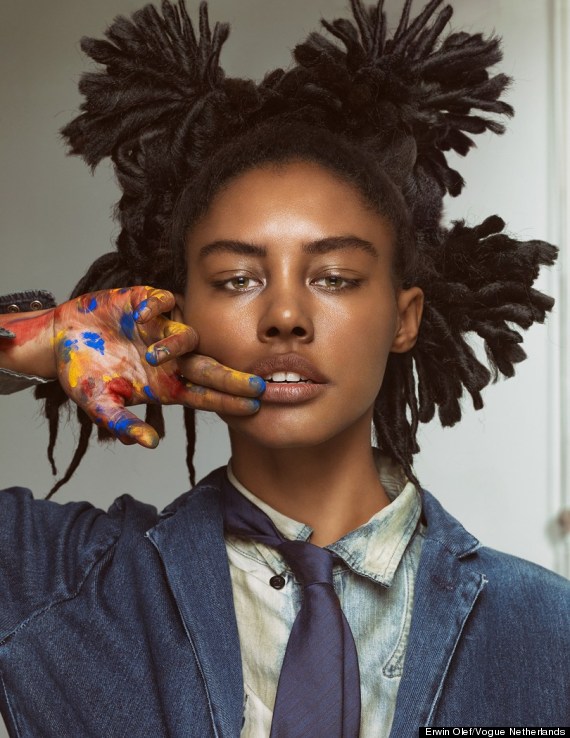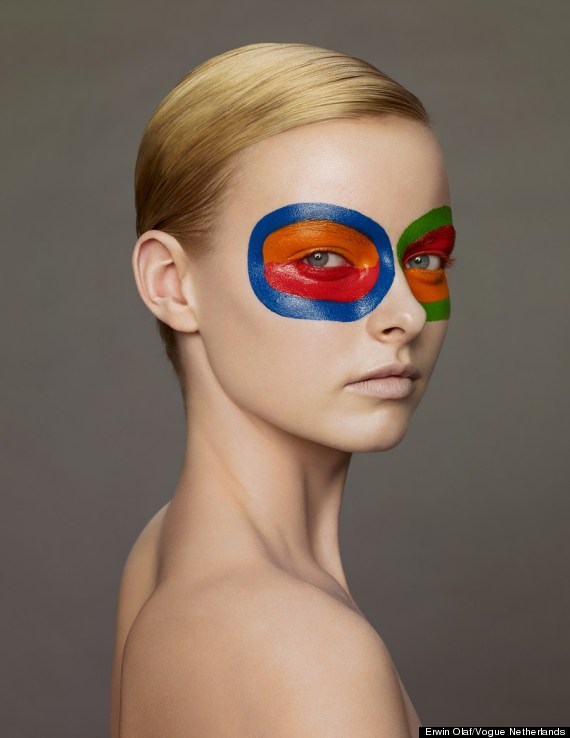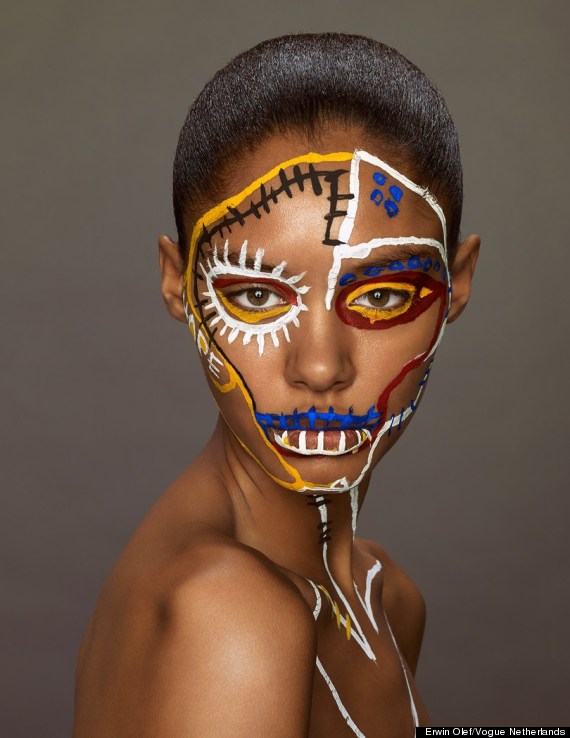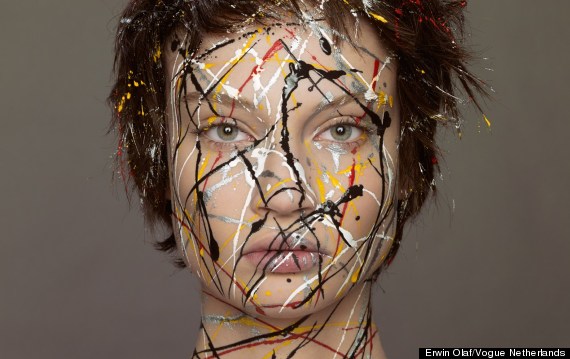 You might want to try out these Fall 2014 beauty trends: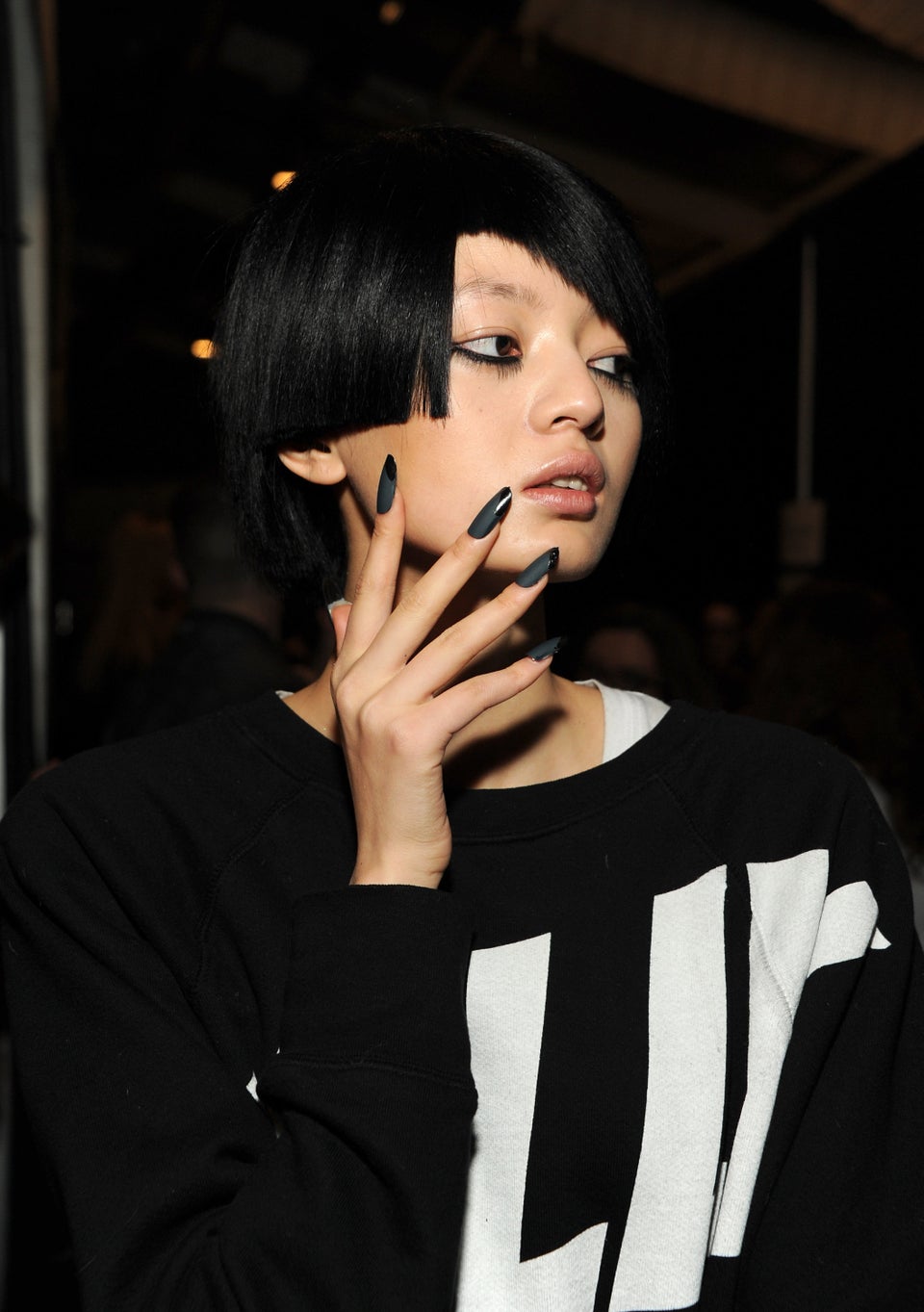 NYFW Fall 2014 Beauty Trends
Popular in the Community