A guest on Fox News demonstrated Monday that he wanted to reach a particular viewer: President Donald Trump.
Specifically, Rifai wants Trump to bomb the Middle Eastern country's air force in retaliation for the reported chemical attack that killed dozens of civilians in eastern Ghouta this weekend.
Rifai probably figured it's easier to reach Trump through Fox than by navigating the White House bureaucracy for face time.
"President Trump, I'm speaking to you directly," Rifai said about three minutes into his interview. "Do not take the same mistake that President Obama had made. The action that you had taken ... to take out the air base there, that was important, that was strong — that was a very strong message."
"What we need to do right now is to take out Assad's air force. If we ground all of his air force, we won't have the capability to attack Syrians by the air anymore."
The complete segment is below:
Rifai is far from the only Fox News guest to directly address Trump on air, as this mashup from Media Matters demonstrates:
Before You Go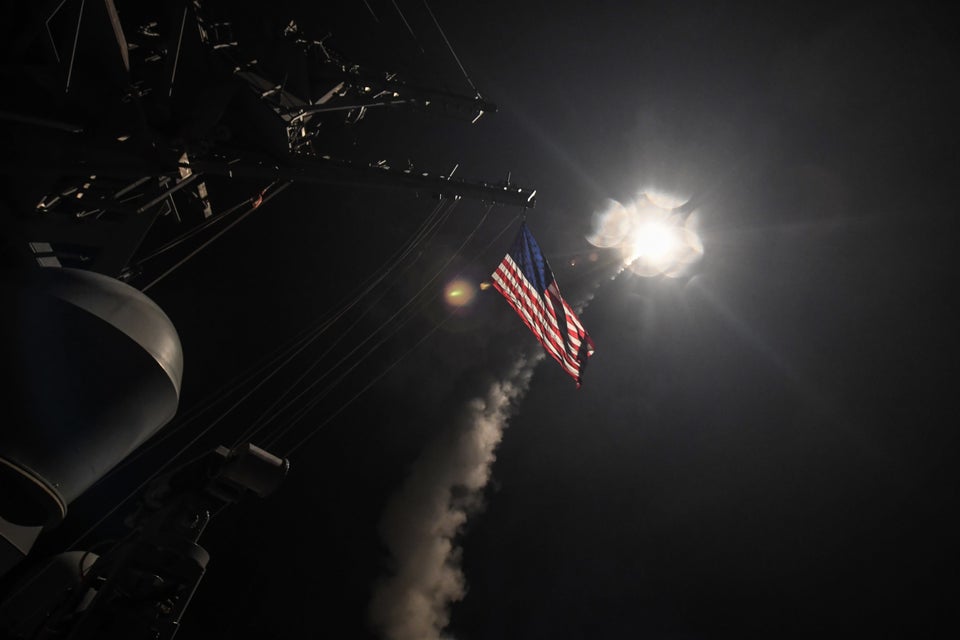 U.S. Strikes Targets In Syria
Popular in the Community