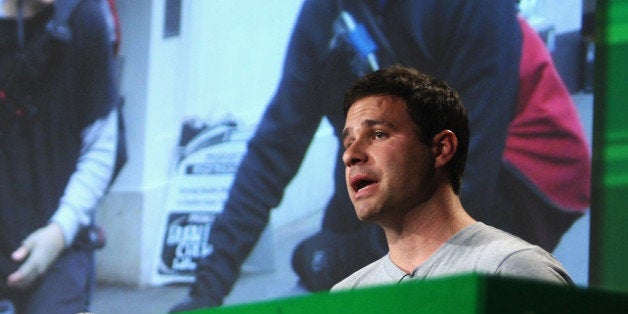 Here's one more reminder to triple-check the "recipients" line in your emails.
On Sunday, Bastian Lehmann, CEO and founder of delivery app Postmates, sent an email regarding a complaint from a customer. That email said: "Someone also please tell her to fuck off," and was accidentally sent to the "her" in question, Erin Boudreau.
Boudreau responded to Lehmann's email and took to Twitter to publicly shame him:
"Last night I sent a private e-mail to our Customer Service team in response to a customer complaint regarding her past orders and restaurant profile," Lehmann wrote in a blog post on Sunday. "My e-mail, which outlined how to resolve the customer issue, contained a bad joke which was very poor in taste. Subsequently, the bad joke was sent to the customer. What I said was a major lapse in judgement on my part. I deeply regret this."
Lehmann then explained that he had reached out to Boudreau and apologized to her personally via email.
Boudreau responded to Lehmann's blog post with a tweet that read "For what it's worth, I accept @basti's apology. However I don't believe instructing his team to tell me to 'fuck off' was a joke or typo."
Since the incident, Lehmann's Twitter has been a near-constant stream of apologies.