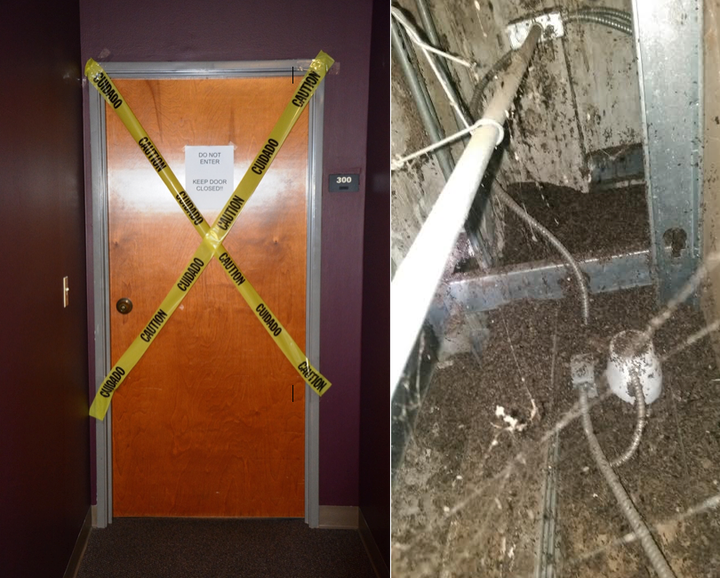 The office of a Florida regulator in charge of licensing and regulating state businesses has been closed after 10 pounds of bat feces were discovered in its ceiling.
The filthy find was made Thursday above the desk of Department of Business and Professional Regulation Secretary Ken Lawson, the Tallahassee Democrat first reported.
Lawson's department, which oversees restaurants and hotels, released photos showing bat guano coating the building's walls and insulation.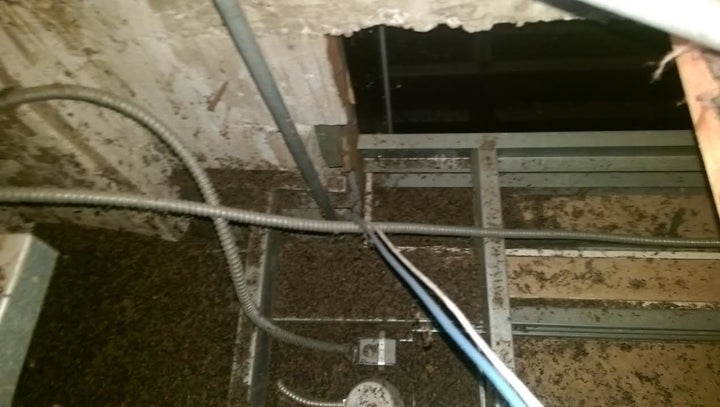 Toxicologist David Krause wrote an email to Lawson's department, stating the secretary's office is "off limits" until the bat guano is safely removed. 
"This poses an unsafe condition and he is advised that no one should enter the room or go above the ceiling tiles without respiratory protection," the email, obtained by The Huffington Post, reads in part.
Mold and air quality issues in the building had been reported previously, and Lawson's department planned to move locations as early as next month, according to local reports.
The Tallahassee Democrat reported last week that state House and Senate negotiators supported employees moving out of the office space because of mold problems.
State Sen. Tom Lee told reporters, "we want to make sure that they're not in a building that is riddled with mold and other issues," according to the Democrat.
It's not clear whether the secretary's employees have been moved during the cleanup. The office's press secretary did not comment on their location. The building's managers did not immediately responded to a request for comment.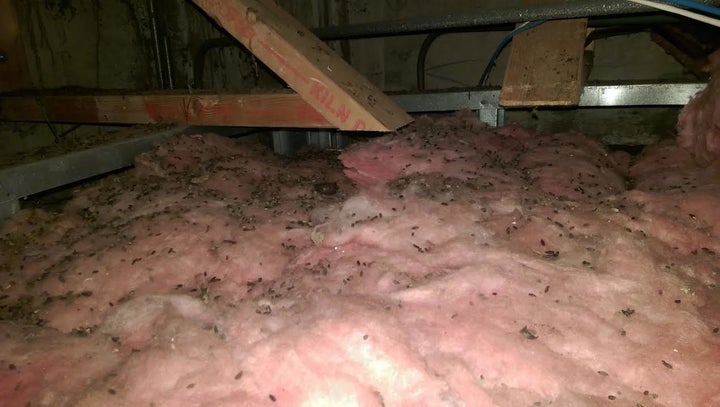 Exposure to mold and fecal matter like guano can be harmful to humans, especially for people with allergies, asthma, sinus infections or other respiratory conditions, according to state heath officials.
Federal law guarantees employees the right to a safe workplace. Anyone who believes they are being exposed to unsafe and unhealthy work conditions can file a complaint with the Department of Labor's Occupational Safety and Health Administration.
Calling all HuffPost superfans!
Sign up for membership to become a founding member and help shape HuffPost's next chapter
BEFORE YOU GO