It's no wonder mom Kelly Bates, 44, told ABC that she feels "more normal" being pregnant than not -- she's just given birth to number 19. After welcoming Jeb Colton Bates on February 1, the Bateses now supposedly share the title of largest family in America with their good friends, the Duggars -- they just don't have a TV show.
Born prematurely, Jeb spent several days in the ICU. Kelly wrote on their family blog that he's doing "wonderful" and thanked family and friends for their prayers.
The family from Lake City, Tennessee announced their latest pregnancy on ABC Nightline in August. They said they were "praying for more children" though they never planned on having so many. Kelly and husband Gil are evangelical Christians who do not believe in birth control. Of her first 18 deliveries, 14 were natural home births.
While they've chosen to avoid contraception for religious reasons, after two miscarriages, Kelly used hormone therapy to strengthen her uterus wall for the next three pregnancies. She told ABC that "using medicine to help keep a pregnancy was a different matter all together" and not contradictory to their beliefs.
"We don't try to prevent or to promote. We just want to trust God. But at the same time, if there's already a life living, we don't want to deny medical help to a baby that's in trouble," Kelly said.
According to the Daily Mail, the Bates family lives in a 4,000 square-feet home with five bedrooms, five washers, three driers and a massive kitchen table that fits all 21 of them. Their 18-year-old son Lawson ventures to Walmart every other day, spending over $250 each time.
Since mom and dad hold a strict no TV and no Internet policy, the kids practice their instruments and even travel to put on concerts -- a modern family von Trapp, if you will.
While the painted picture is certainly chaotic, the Bateses wrote on their blog that "in spite of extra laundry, extra chores, extra diapers, and extra noise; we have an extra measure of laughter, an endless supply of fellowship, and an added dose of faith to get us through it all!"
And like the Duggars -- who they socialize with often -- the Bateses publicly support Rick Santorum's presidential campaign. On their blog, they encourage readers to donate, start a prayer chain, and put out signs and bumper stickers.
Clarification: Language has been added to this article to indicate that the Bates family has claimed it is the biggest in the U.S., but this has not been verified by HuffPost
Support HuffPost
A No-B.S. Guide To Life
Related
Before You Go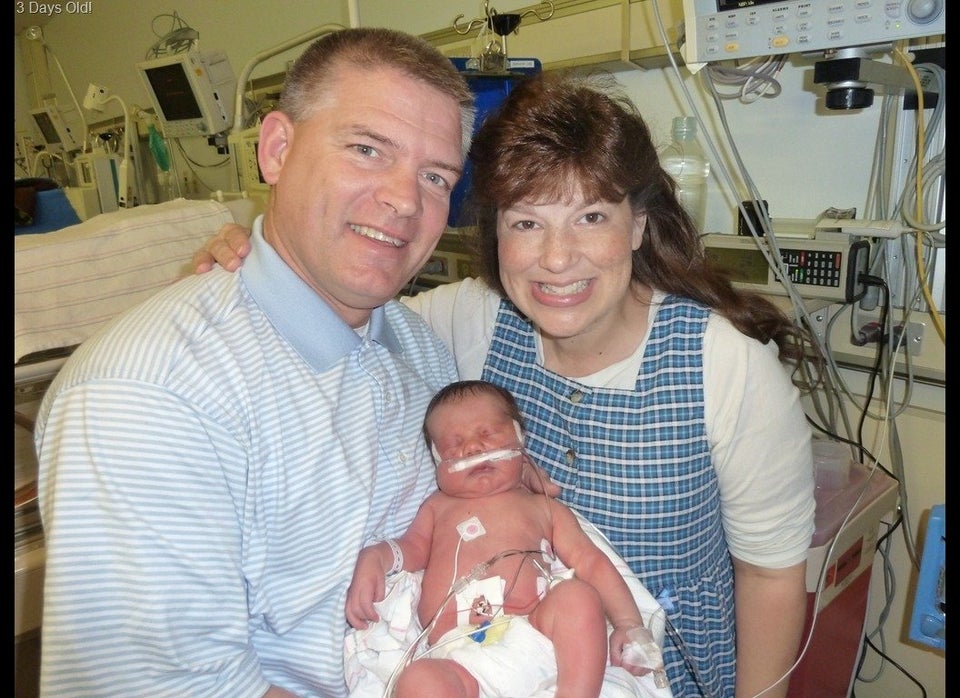 Bates family
Popular in the Community