Jeffery Bean helped make wooden caskets at the Batesville Casket factory in Batesville, Mississippi, for 26 years. Then, in March, the factory closed and Bean lost his job, along with 200 other people. 
Bean said that he grew up in Batesville and that locals cherished their association with the company, which is one of the funeral service industry's most iconic brands. 
"Everyone was proud of it," Bean said. "But now it's different."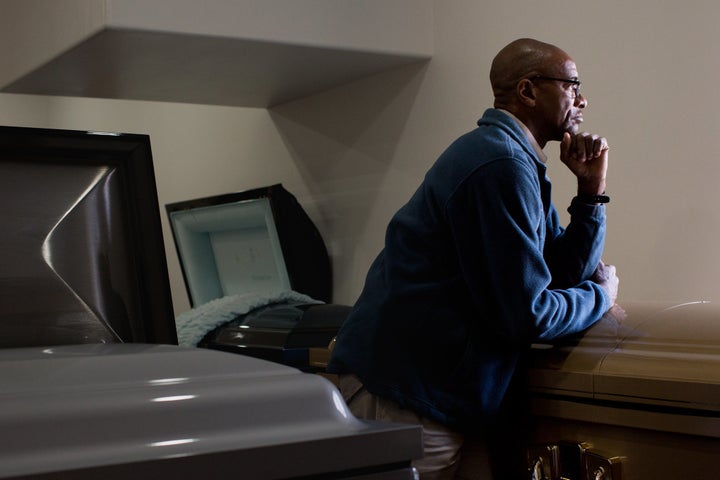 But Bean said he never expected Trump to intervene in Batesville. 
"I believe in God and he's the one that takes care of me, not the president," he said. 
One reason that Batesville's factory shutdown might not have received as much attention as Carrier's plan, which received a lot, was that Bean and his colleagues lacked the protection of a union. Unlike Carrier workers, who denounced their employer to anyone who would listen, Batesville workers kept quiet.
"We didn't want to jeopardize anything," Bean said, referring to a severance package that he'd hoped would be hefty but that turned out to be rather disappointing. He had expected six months' pay, but after taxes he said he wound up with two or three months' worth. 
Bean said he has two other part-time jobs. He considers himself better off than many of his former colleagues. 
"People in Batesville are not pleased with what happened and we're not pleased with the package we got," Bean said. 
Batesville Casket's parent company, Hillenbrand Inc., is headquartered in Batesville, Indiana. The firm operates three other plants in the U.S. and one in Mexico. A spokesperson declined to comment for this story.
The town of Batesville, Mississippi, is located in Panola County, the southwestern-most corner of the Appalachia region that has long symbolized America's working class woes. Speaking to West Virginia Public Broadcasting and West Virginia University for a project called 100 Days in Appalachia, Bean said he had taken great pride in his work, even initialing finished caskets.
"That pride is no longer there, because they will not be made in Batesville, Mississippi," Bean said in a story on 100DaysInAppalachia.com. "They will not be made in America, but be made in another country. I don't take pride in that at all."
Arthur Delaney co-hosts "So That Happened," the HuffPost Politics internet radio show:
Calling all HuffPost superfans!
Sign up for membership to become a founding member and help shape HuffPost's next chapter