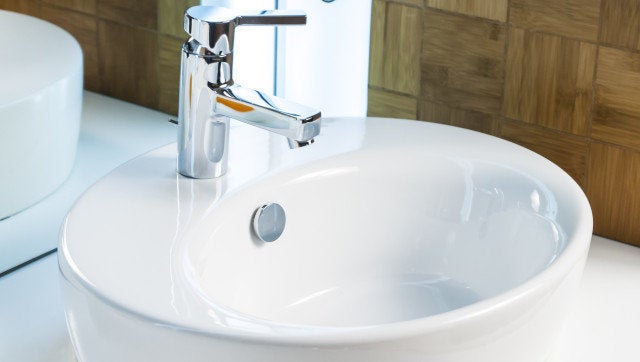 Remodeling a home's bathroom can give you a lot of bang for your buck. And, according to real estate experts, you can recoup up to 80 percent of these costs when you sell your home.
If you're in the midst of a bathroom remodel, consider selecting an unusual or unique bathroom sink. Whether your space is big or small, the bathroom sink can be a showpiece that's sure to start conversations whenever guests come over.
When selecting sinks, you'll face an almost endless supply of styles, features and accessories. Some bathrooms even have two separate sinks. But before you purchase a new sink, you'll first want to measure your available space to see what will fit best. A good rule of thumb is that the space in front of the sink and its cabinet or pedestal needs to be about 30 inches to allow for clearance.
Most sinks come in one of two styles, complete sink systems that feature an integrated faucet, spout or handle, or sinks that feature three-hole setups to allow you to select your own sink fixtures. When choosing a sink that can receive differing types of hardware, purchase or select the fixture first to ensure it will fit in the new sink.
Depending on what style of vanity or countertop the sink will be installed in, you have several mounting options available:
Drop-in
This sink requires that the countertop or vanity has an adequately sized or custom-cut hole to ensure the sink can be dropped in and that the sink's rim, which supports the sink by resting its lip over the surface, sits flush against the surface.
Under-mount
Unlike drop-in sinks, under-mount sinks are installed directly beneath the countertop surface so that the sink's bowl begins beneath the surface.
One-piece
These sinks often feature pedestal setups where the sink, typically porcelain, is supported by a matching porcelain pedestal base.
Vessel
These sinks are designed to appear much like a bowl or another freestanding vessel resting on a countertop. Vessel sinks often come prepackaged with their own integrated faucet system or vanity.
Wall-mounted
These sinks offer a good option for working with the tighter confines of a smaller bathroom. However, depending on the model, they may require installing the water supply or drain lines so that they're hidden behind the wall, which can make their installation more difficult and expensive.
Making the Right Choice
The type of sink you choose will directly influence the type of material you pick for your new sink. For instance, vessel sinks often appear in a more unique variety of materials such as glass, hammered bronze, marble, copper and even wood. The most traditional material for a bathroom sink is vitreous porcelain. Cultured marble is another option for many sink types.
Faucets and Other Bathroom Fixtures
Updating your sink's hardware or other bathroom fixtures -- such as the tub handles, control knobs or shower head -- is also a great way to give your bathroom a newer look without spending a lot of money on a total remodel. Several finishes are available for sink faucet fixtures and other bathroom fixtures, including chrome, brushed nickel, oil-rubbed bronze, steel and brass. You should choose styles and finish carefully because of the strong impact faucets make to overall decor.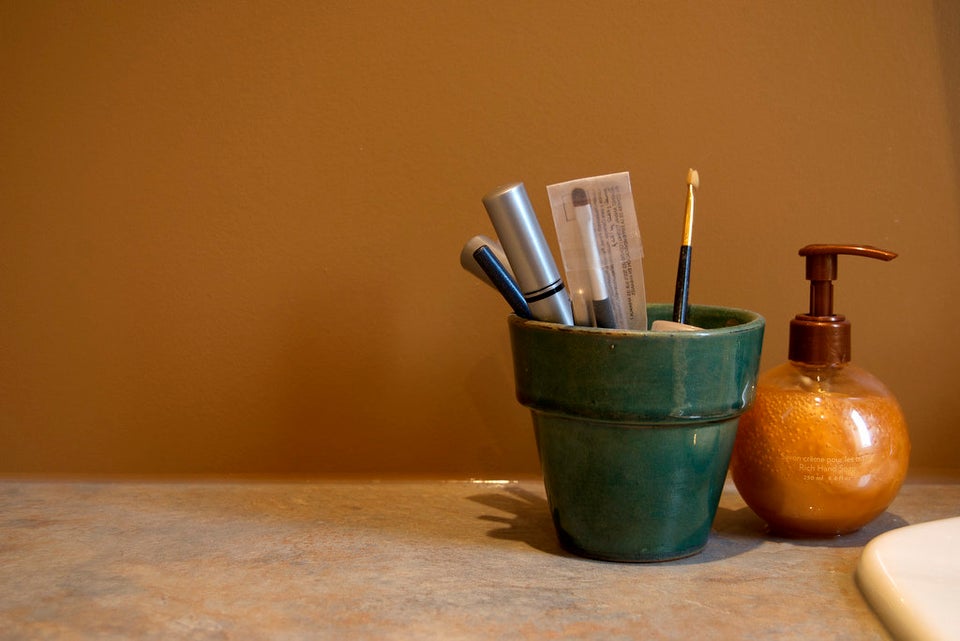 De-Stress Your Bathroom
Do you have a home story idea or tip? Email us at homesubmissions@huffingtonpost.com. (PR pitches sent to this address will be ignored.)
Related