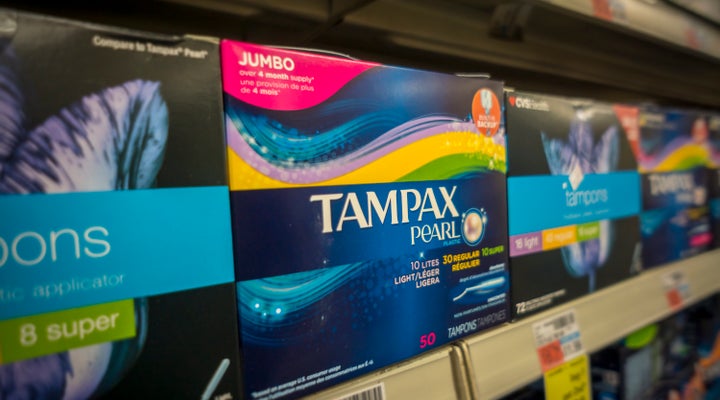 Here's an initiative that's worthy of a gold star.
As of Wednesday, free tampons and pads will be available in a variety of non-residential restrooms at Brown University in Providence, Rhode Island. Students can find the items in men's, women's and gender-inclusive bathrooms of all campus buildings, excluding dormitories, according to the school's student government, which is responsible for the initiative.
"These products are not luxuries, they are necessities, and should be treated as such," the Undergraduate Council of Students said in a press release.
Viet Nguyen, the UCS president and a senior at Brown, told The Huffington Post that in an effort to make the initiative more inclusive, it's essential to have the products in more than just women's bathrooms.
"We wanted people to recognize that this issue affects trans students as well and that menstruation is experienced by more than just those who identify as women and that not all people who identify as women menstruate," Nguyen said.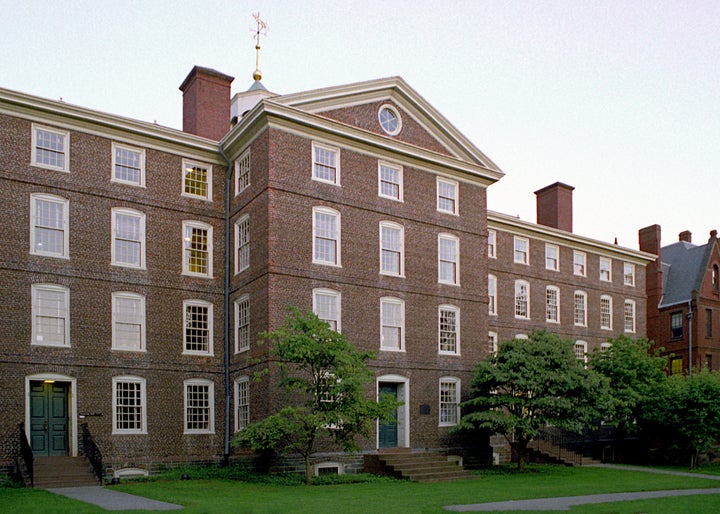 Periods aren't cheap, and a single person can end up shelling out an estimated $18,000 on menstruation-related purchases, from tampons to pain medication, over a lifetime.
This initiative would help alleviate some of these costs. Nguyen told Newsweek that the student-run undergraduate finance board is funding the project, allowing students to access the free pads and tampons in 30 - 40 campus bathrooms during the current school year.
Every week, the student government will restock these products. The UCS is in talks with the administration and hopes the university's staff will pick up the responsibility of stocking the bathrooms, said Nguyen.
The student group is also working with the school's administration to get sanitary disposal bins in men's restrooms.
A representative for Brown lauded the group's effort so far.
"The UCS students took tremendous initiative in the effort to provide tampons and sanitary products in restrooms on campus," university spokesperson Brian Clar told HuffPost. "We expect that UCS will continue to solicit feedback on this new initiative and collect data on the use of these products. We will be interested to learn what they find as they assess the effectiveness of the program moving forward.
The initiative has also pleased students across campus ― and some who don't even attend Brown.
"The response has been overwhelmingly positive both in terms of anonymous and non-anonymous feedback," Nguyen told HuffPost. "We were so happy that students from other schools began sharing the statuses as well, pushing their universities to adopt similar policies."
Ultimately, the group wants to open up a discussion about menstruation and spur other higher-education institutions to participate as well.
"We hope that it contributes to the much larger conversation about the stigmatization of menstruation," said Nguyen.
Popular in the Community