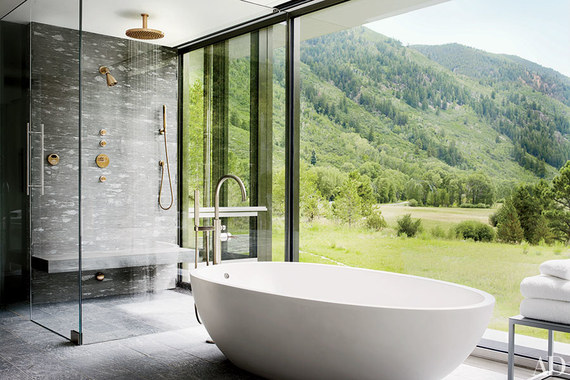 (photo: William Waldron)
In this Aspen, Colorado, home by Shelton, Mindel & Assoc., the master bath's shower and Agape tub are equipped with Dornbracht fittings.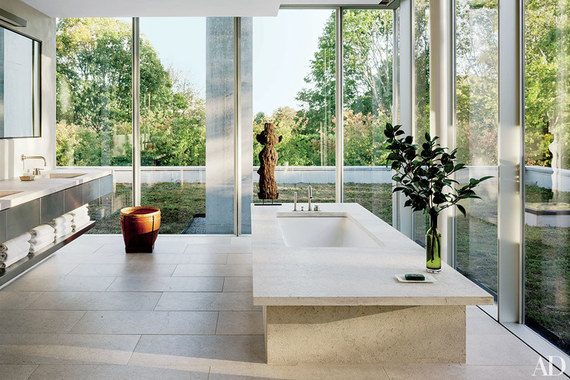 (photo: Nikolas Koenig)
A hand-finished-limestone tub anchors the master bath of this Amagansett, New York, residence designed by Tod Williams Billie Tsien Architects; the vanity is by Descience Laboratories, and the tub and sink fittings are by Boffi.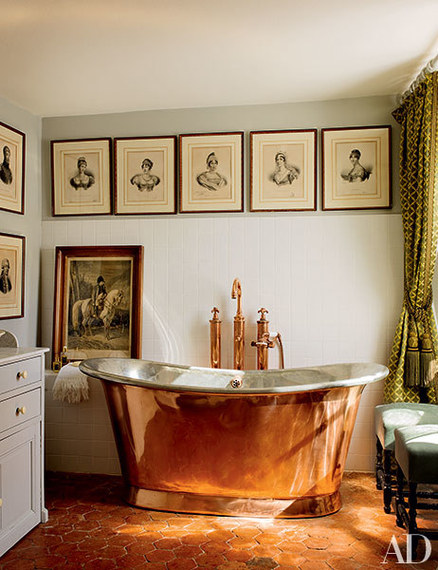 (photo: Pascal Chevallier)
Engravings of the Bonaparte family decorate an Empire-theme guest bath in the 18th-century Château de Digoine.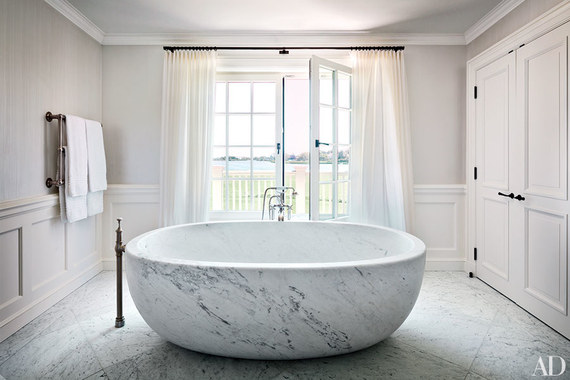 (photo: Scott Frances)
At Villa Maria, a historic manor in Water Mill, New York, the master bath's custom-made marble tub features Waterworks fittings; the space was decorated by CarolEgan Interiors.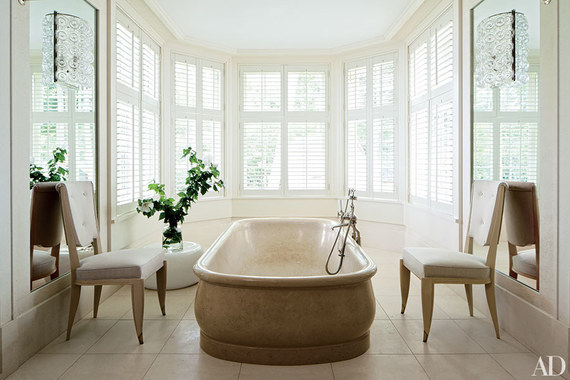 (photo: Roger Davies)
The master bath's tub was custom made by Urban Archaeology, with fittings by Lefroy Brooks. This Shelter Island, New York, home is by architectural designer and interior decorator Russell Piccione.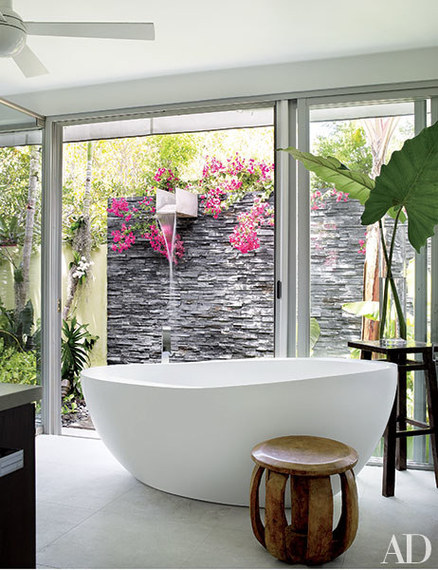 (photo: Ngoc Minh Ngo)
A Waterworks tub in the master bath of this Key West, Florida, home by Malcolm James Kutner faces a slate-walled waterfall shower created by Jungles; the tub and shower fittings are by Dornbracht.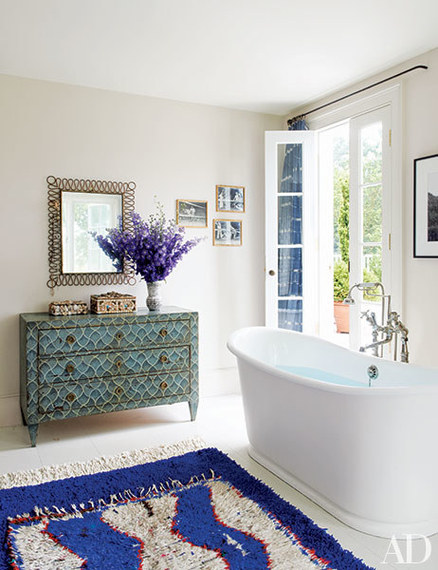 (photo: Jason Schmidt)
At this country house in East Hampton, New York, the master bath is appointed with an antique painted chest and a rug from François Gilles carpets.
More from Architectural Digest: