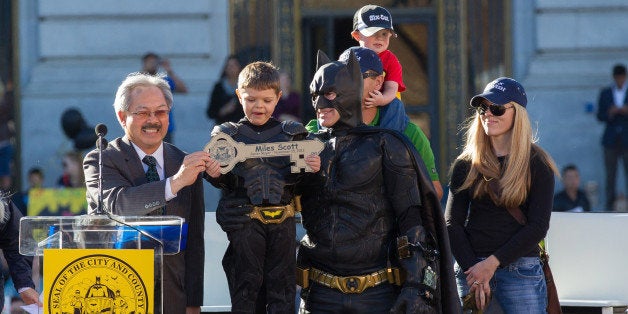 The infectious goodwill inspired by Batkid -- the little cancer survivor who captured hearts the world over -- is still spreading months later.
Philanthropists and long-time Make-A-Wish Foundation supporters John and Marcia Goldman have given San Francisco a check for the $105,000 the city spent helping the foundation grant 5-year-old Miles Scott's wish of becoming Batkid -- an event that drew 14,000 spectators and made international headlines in November.
"When we read … how the Make-A-Wish Foundation was trying to raise the money to pay back the city for the setup and public safety costs surrounding the event, we thought, 'Wait a minute - they shouldn't have to pay for such a good deed and such an amazing event,'" John Goldman told the San Francisco Chronicle.
Through the John and Marcia Goldman Foundation, the pair donated the money in a grant to the city in late 2013.
"John and Marcia Goldman are the epitome of philanthropy and are a big reason why San Francisco is a great city," Patricia Wilson, executive director of the Make-A-Wish Greater Bay Area chapter, said. "Obviously, the Batkid phenomenon touched many hearts and inspired so much goodness in San Francisco -- and this phenomenon continues thanks to the Goldmans."
Much of the city's spending came from the grand finale, during which Mayor Ed Lee presented Scott a giant chocolate key to the city. When public response to the event began to escalate, the city revved up its display with professional staging and big-screen TVs.
San Francisco supervisor Eric Mar was among those who questioned the city's spending.
"Waiting for Miles the BatKid & Wondering how many 1000s of SF kids living off SNAP/FoodStamps could have been fed from the $$..." he said in an Instagram post.
Compared to other civic spending, funds to fuel the magic of Batkid's day were minimal. The event was less than half the price of the 2012 World Series Giants' victory parade.

Before You Go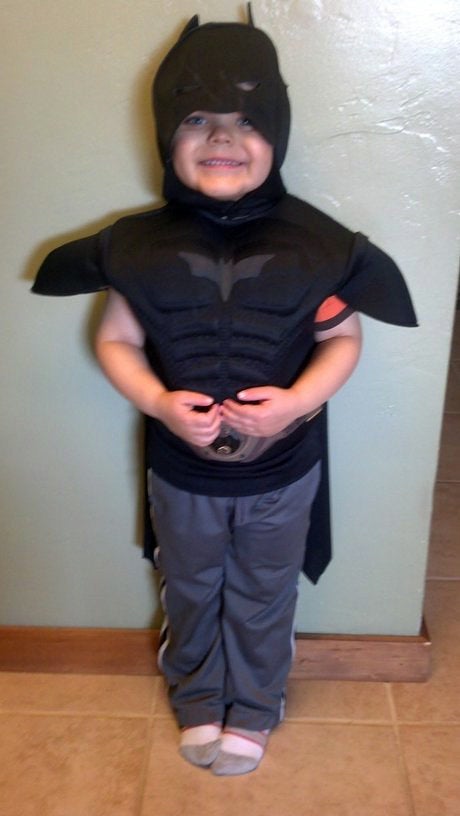 San Francisco Is Gotham City For Batkid!
Popular in the Community