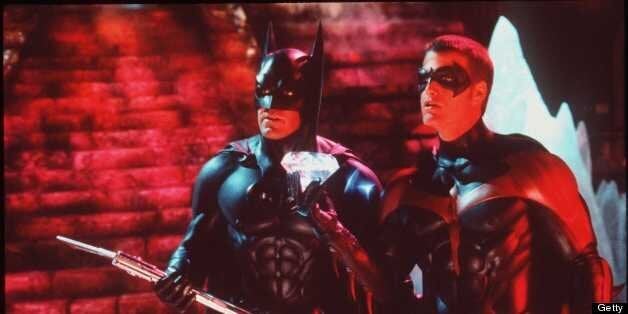 On June 20, 1997, "Batman and Robin" was released into theaters. George Clooney starred as Batman, with Uma Thurman, Chris O'Donnell, Alicia Silverstone and Arnold Schwarzenegger filling out the cast. Despite the starpower, "Batman and Robin" was a major flop: The Joel Schumacher film received a mere 12 percent rating on Rotten Tomatoes and grossed just over $107 million at the North American box office, a scant amount for a superhero movie starring Batman.
"With hindsight it's easy to look back at this and go, 'Woah, that was really shit and I was really bad in it,'" Clooney told Total Film in 2011. "The truth is, my phone rang, and the head of Warner Bros said 'Come into my office, you are going to play Batman in a Batman film,' and I said, 'Yeah!' I called my friends and they screamed and I screamed and we couldn't believe it!"
Clooney acknowledged that he wouldn't be "George Clooney" without "Batman and Robin" on his resume. "Batman is still the biggest break I ever had and it completely changed my career, even if it was weak and I was weak in it," he said. "It was a difficult film to be good in. I don't know what I could have done differently. But if I am going to be Batman in the film 'Batman & Robin,' I can't say it didn't work and then not take some of the blame for that."
Indeed. Also up for blame taking? Whoever decided to cast Schwarzenegger as the pun-spouting, blue-skinned villain Mr. Freeze. To celebrate the 16th anniversary of "Batman and Robin," enjoy this picture of Schwarzenegger with a pair of polar bear slippers. It's the chilling sound of your doom.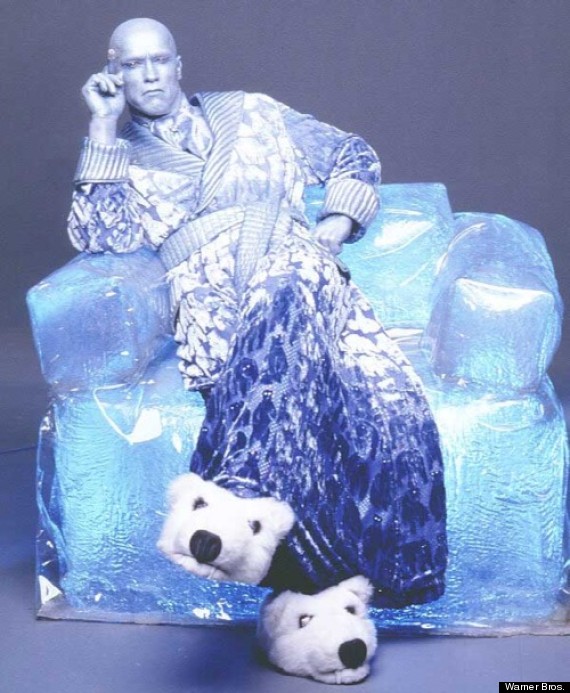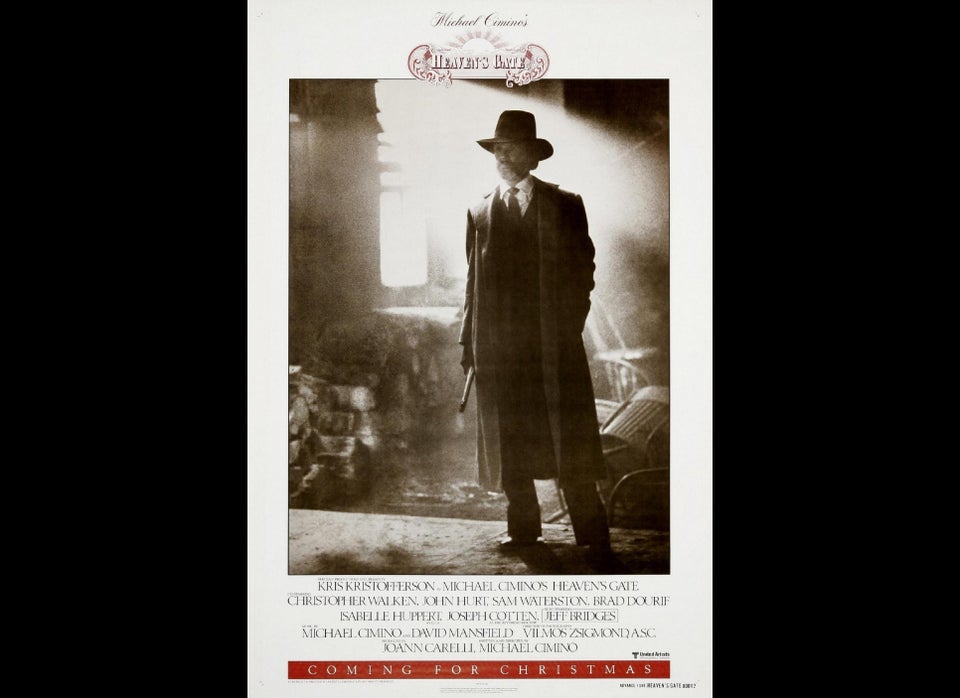 14 Box Office Flops
Popular in the Community