 Guess this wasn't a job for The Caped Crusader.
Michigan "Batman" Mark Williams was arrested and charged over the weekend for resisting and obstructing police during an investigation, according to the Petoskey News-Review. Troopers were responding to the scene of an accident where the driver had fled when they met up with Williams.
"When we arrived, [Williams] was at the scene in his Batman outfit. He wouldn't clear the scene and we had a canine out there and he kept screwing up the scent," Sgt. Jeff Gorno told the Petoskey News-Review. "He said he wanted to help us look for the driver. We didn't want the dog to track Batman instead of the accident scene and he was getting in the way of officers who had a job to do."
The Smoking Gun uncovered the Facebook of the Petoskey Batgirl, a woman who claims to patrol the streets with Batman. She describes herself not as a "crime fighter" but as a "crime preventer."
On Sunday, she posted to Facebook about Williams' arrest. "Okay. Batman got arrested last night. Obstruction of Justice apparently. We will know what his bond is set at tonight at six," she wrote, adding that she was trying to come up with "money to bail him out."
Williams, who had his Batman costume and gear confiscated, was booked into county jail, according to the Associated Press. He posted bail and was released, but is due in court on Oct. 18.
This is not Williams' first run-in with the law thanks to his Batman alter-ego.
Back in May 2011, the Petoskey Batman was arrested when police found him dangling from a roof dressed as the crime-fighting hero. He was carrying a baton, a canister of a chemical irritant spray and lead-lined gloves at the time.
He was sentenced to six months' probation, during which he was forbidden to wear his Batman costume.
Williams is not the only Batman wannabe.
New Jersey man Matthew Argintar was arrested in August after showing up at a Home Depot dressed in the superhero costume and asking customers in the parking lot if they needed help. The incident took place shortly after the Aurora, Colo., shooting in which accused gunman James Holmes allegedly opened fire during a screening of "The Dark Knight Rises."
Support HuffPost
The Stakes Have Never Been Higher
Related
Before You Go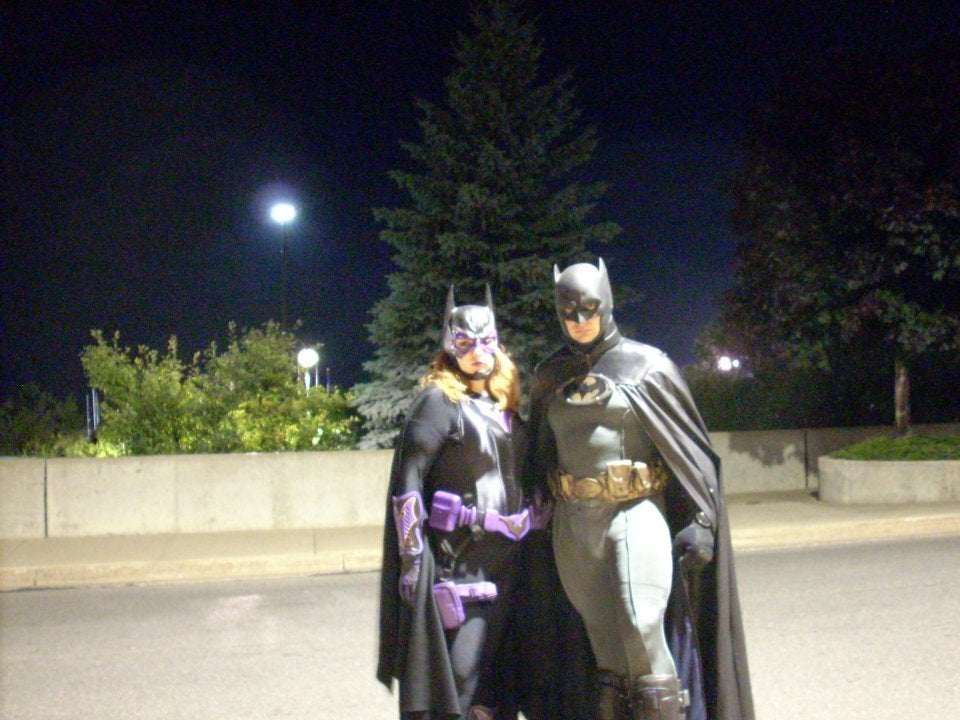 Batman Busted
Popular in the Community