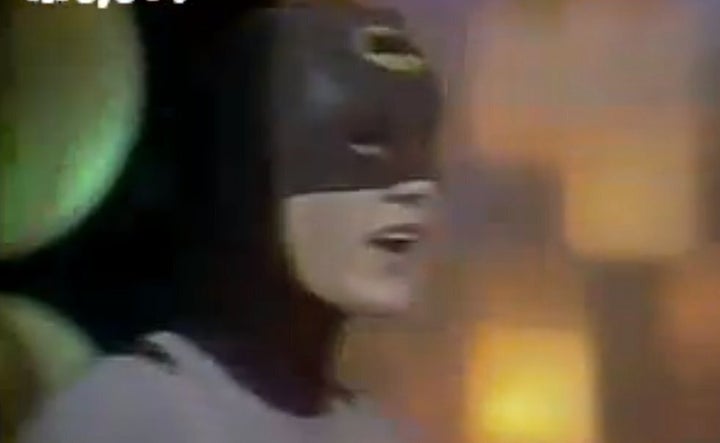 Batman does a good job of protecting Gotham City in the comics, so why can't he do the job in real life?
You probably have a different answer to that question than officials in Taubaté, Brazil, who have actually hired a former soldier who dresses up as Batman on the side to patrol the streets of the most crime-ridden neighborhoods -- in costume, according to MSN.
Things have gotten so batty that the cops hope their caped coworker -- whose not-so-secret identity is André Luiz Pinheiro -- can "help to combat crimes such as murder and drug trafficking which have increased in Taubaté," according to the Brazilian website O Vale.
No word on if the Brazilian Batman will have the same crime-fighting tools as his comic book counterpart Bruce Wayne (Bat-Shark Repellent, anyone?), and Pinheiro seems to believe his role, real and fictional, is still being determined.
He told O Vale, "I am eager to know how we can work together. If I can help bring the story to even one child, that would be very nice."
It remains to be seen whether the Brazilian Batman will be able to fight off the crooks of Taubaté (much less the lawyers for DC Comics who may be researching Brazilian copyright laws for possible violations), but ComicBookMovie.com reports that Pinheiro's duties are actually to be a conduit between the community and real police.
That means it is doubtful that officials will install a bat-signal to shine in the night sky when officials need him for duty, but what is not in doubt is that Pinheiro may be the country's best dancing superhero, as a 1979 video dug up by Io9.com clearly demonstrates:
UPDATE: This version corrects an editing error that cut off the last part of Pinheiro's quote. It also adds information from ComicBookMovie.com as to what Pinheiro's duties will be.
Calling all HuffPost superfans!
Sign up for membership to become a founding member and help shape HuffPost's next chapter