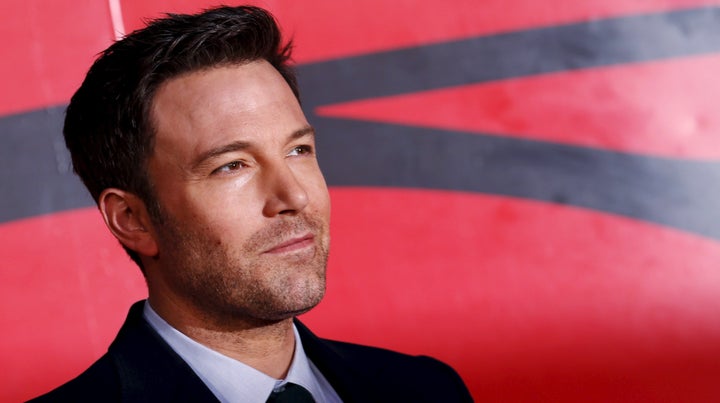 There aren't many people I would call a hero. Some of the bravest people I know are in recovery—not wearing a cape and fighting crime. But last night Ben Affleck got hero status in my book. The actor, who's recently reprised his role as Batman, announced that he'd completed treatment for alcohol addiction.
His statement, which was heartfelt and sincere, sounded totally different from the Affleck who'd tried getting sober in 2001. Now, he says, he's serious about recovery and wants to be the best dad he can be. The mask, it seems, has come off.
Within a few minutes of Affleck's post, thousands of well-wishers sent messages of support. Many people shared their own experiences of seeking sobriety or how they'd gotten to long-term recovery.
Reading their comments, I was overjoyed. By showing his true self and being candid about his recovery, Batman sent a signal to the world. He wasn't going to apologize for who he was. His recovery wasn't a secret anymore. He was done hiding. His honesty gave permission to many people to stop lurking in the shadows and recover out loud. Affleck's courage inspired other people to share their stories, an incredible outpouring of love, support, and admiration on social media. Now, the recovery community—over 23 million Americans—has added a new hero to its ranks. Here are some of my favorites from last night:
The most difficult choice I've ever made was opening-up as a person in recovery from addiction. I'll never forget how hard it was. I had to confront not only my own shame, but also the immense social stigma surrounding addiction. Just saying the words "I'm sober" made my skin crawl. Who was I? How would people treat me if they knew I was an addict? Two years later, I don't regret it for a second. Affleck's post reminded me why it's important to be fearless about who I really am.
You see, honesty is like a domino effect. Once I opened-up, my friends began to open-up. Then, my community began to open-up. I expected to be rejected, judged, and shamed. But just the opposite happened. The more I opened-up, the more acceptance I experienced. I became part of America's recovery movement. I'm one of millions all across this country who refuse to remain silent.
Ben, you're not alone. As you take the next step into your recovery, please know that millions of people support you—because we support one another. You do not have to fight this battle alone. Keep telling your story and sharing the truth about your recovery. Together, we can work to end the stigma that kills so many, and bring hope to those of us who still struggle with addiction. Every day living in recovery is a day with hope in it.
"It's not who I am underneath but what I do that defines me," says Batman. That's you, Ben. That's recovery. What we do, and where we go from here—that's heroic.
Ryan Hampton is an outreach lead and recovery advocate at Facing Addiction, a leading nonprofit dedicated to ending the addiction crisis in the United States.
Calling all HuffPost superfans!
Sign up for membership to become a founding member and help shape HuffPost's next chapter
BEFORE YOU GO