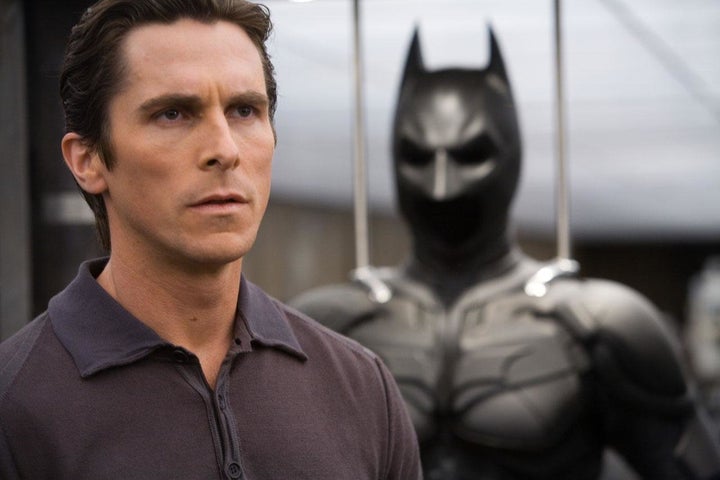 Batman never quits. Neither does Christian Bale.
When the Welsh star teamed up with director Christopher Nolan to take on the role of the Caped Crusader, the plan was for a three movie run. Now, the box office busting Batman says he's open to donning the batsuit beyond that commitment.
"All I know is the likelihood that this will be the last one," Bale told Empire Magazine. "Well, I wouldn't say definitely. If Chris goes, 'Hey, I've got another story I think could be interesting,' then yeah, great, I'd go do that. I always assumed it would be three, but I could be wrong. I don't know if there's something wrong with me, but I don't feel any pressure."
As for the upcoming movie, 'The Dark Knight Rises'? He may be starring, but he's not giving anything away.
"If I told you, a bullet would come flying through the window and take me out. Plus I kind of like this mystery that Chris has about all the movies - I'm quite happy to play ball with that. But you'd be surprised at how little I know."
So, if he doesn't know much, perhaps he hasn't heard the latest rumor: Robin Williams could star as villain Dr. Hugo Strange. That's based on a tweet from authoritative Batman film site Batman On Film, sent on Friday. Williams has said before he'd play any role in a Batman film, so there may be more to it than just a tweet.
Here's what we know for sure: Tom Hardy, who had been rumored for the Strange role, is now playing Bane, while Anne Hathaway has been cast as Catwoman.
Calling all HuffPost superfans!
Sign up for membership to become a founding member and help shape HuffPost's next chapter