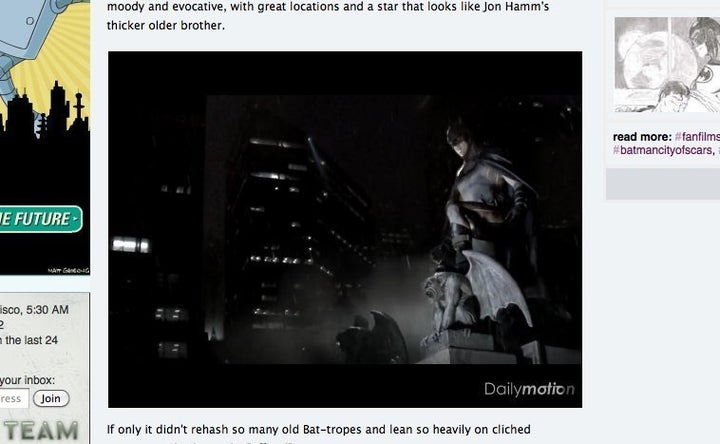 Aaron Schoenke is a bigger Batman fan than you are.
Before you protest, consider that he spent $27,000 making a 30-minute fan film of the caped crusader, called "City of Scars," that is really well-done.
While Io9 tweaks it for rehashing "so many old Bat-tropes and lean[ing] so heavily on cliched voiceover," they also acknowledge that the video is made with a certain amount of skill.
Check it out below and let us know what you think in the comments.