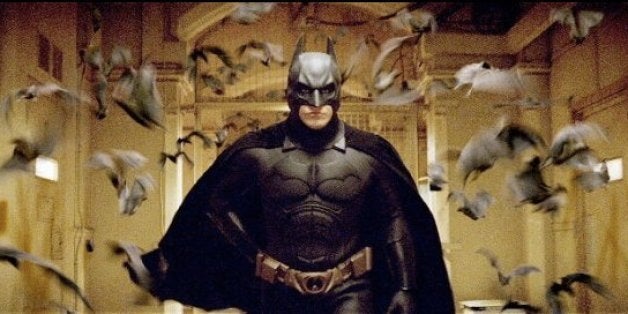 Don't go looking for a diploma in the Batcave.
The Dark Knight's alter ego left Gotham City for a stint at Princeton University, but as "Batman Begins" fans know, he returned home and then embarked on a very different kind of study abroad.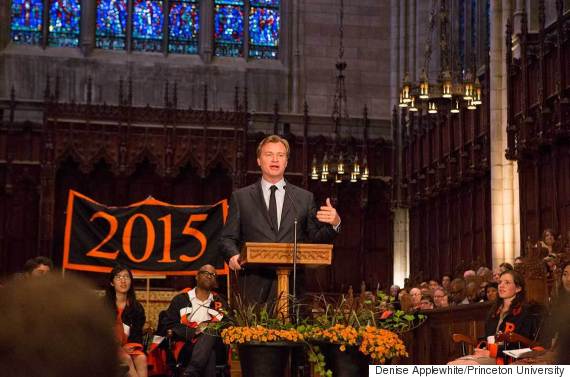 In the first installment of Nolan's Batman trilogy, "Batman Begins," Bruce (played by Christian Bale) tells the family butler Alfred Pennyworth (played by Michael Caine) he's not going back to Princeton at all.
When Alfred asks if Bruce likes it at Princeton, the future Caped Crusader tells him, "I like it fine. They just don't feel the same way."
Nolan, who was selected by graduates to deliver the Class Day address, revealed other tidbits about Bruce Wayne's time as a Princeton Tiger: He was a member of the school's martial arts club and costume manager of the drama club, NJ.com reported.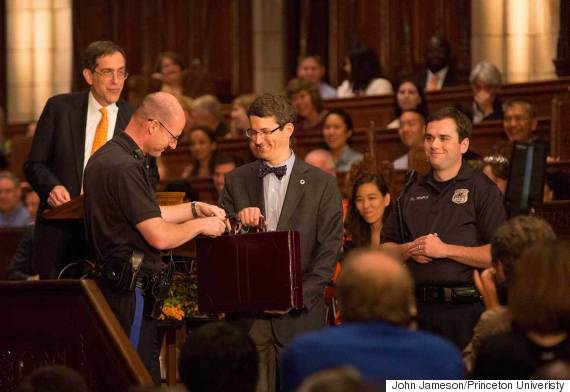 Not content to let students take Nolan's word for it (after all, this is the guy who brought us "Inception"), Princeton President Christopher L. Eisgruber told students, "I have something [Nolan] doesn't. I have Batman's alumni records."
Flanked by two public safety officers, university archivist Dan Linke carried a locked briefcase to the stage.
"They provide incontrovertible proof of a long disputed legend: Bruce Wayne was training an elite corps of Princeton alumni, known as the Mighty Tigers, to help him with his fight for justice," Eisgruber said.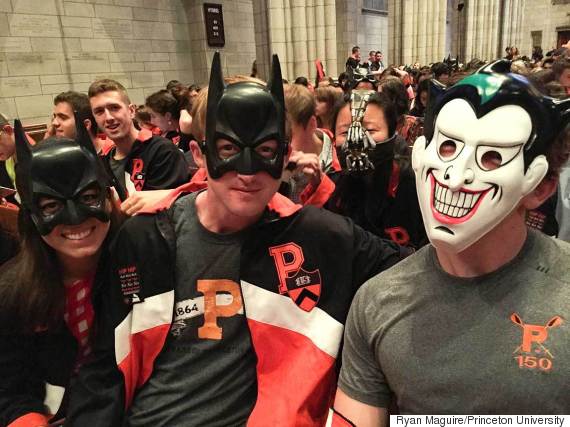 Though Princeton has proof, the news might not sit well with their rivals at Yale: The Bulldogs, too, claim Bruce Wayne as an alum -- but of the law school.
The school's alumni magazine in 2011 devoted a series of articles to proving that Batman's alter ego received a law degree from Yale (albeit from a satellite campus in Gotham), i09 reported.
But how did Batman manage to snag an Ivy League law degree without a bachelor's? That's probably a case for Robin.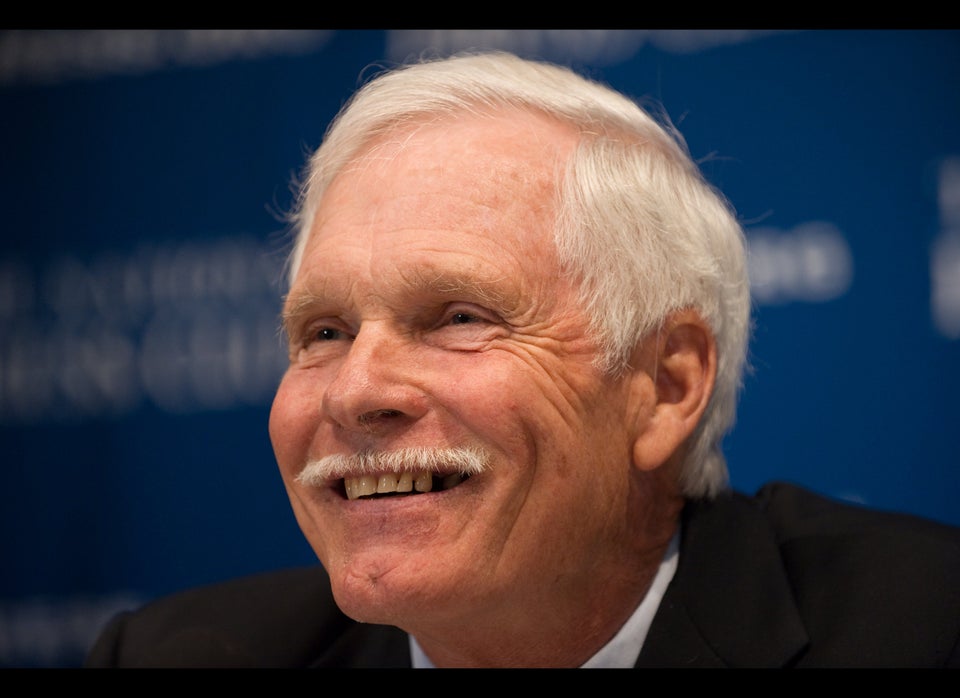 College Dropouts Who Made It Big