As injured victims of the horrific movie theater massacre -- what has come to be known as the Batman shooting -- are treated at Aurora-area hospitals, Denver Comic Con posted a heartfelt callout on Facebook for people to show their love and support for the community.
See the blue ribbon below.
"There are going to be other days for politics; this is a day for prayer and reflection," he said before leading a moment of silence.
Aurora Police Chief Dan Oates addressed reporters Friday afternoon, providing the most up-to-date information on the tragedy. See the updates in the live blog below, and click through the gallery to view photos of the scene.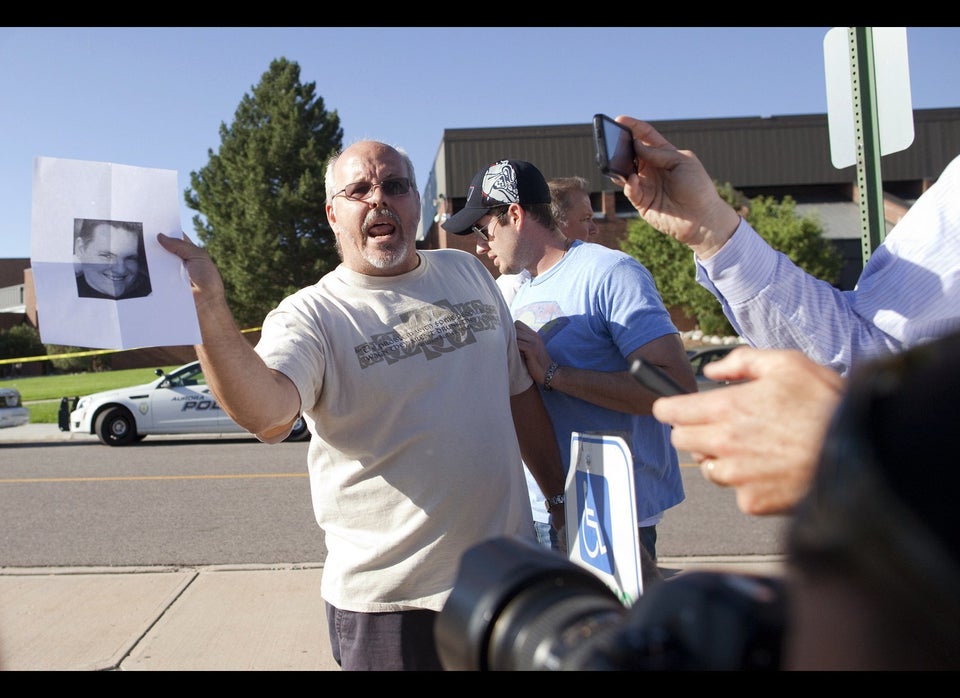 Batman Premiere Shooting At Century 16 Cinema
Popular in the Community