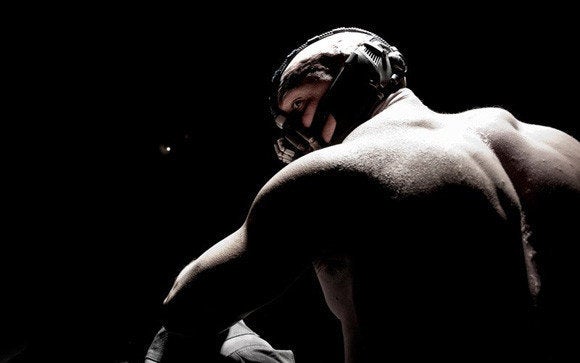 The Dark Knight is now rising -- or, at least one of his scary enemies is, anyway.
Warner Brothers has kicked off the long viral campaign for their highly anticipated next Batman movie, "The Dark Knight Rises," with a mysterious link and photo revelation of Tom Hardy as evil villain Bane. A Twitter handle called @TheFireRises links users to the new site, which is all black and contains a short, epic soundtrack. A subsection of the site allows users to upload their own images to a collage that is slowly forming the Hardy/Bane photo.
The image, it goes without saying, is both disturbing and very promising.
Director Christopher Nolan's final chapter of the saga (though he'll stay on to produce future films) is low on plot details, but rich on stars. Christian Bale, of course, returns as Bruce Wayne/Batman, and he'll have Gary Oldman back as Commissioner Gordon on his side. Now joining them will be Hardy's "Inception" cast mate Joseph Gordon-Levitt as John Blake, a special assignment cop.
PHOTO: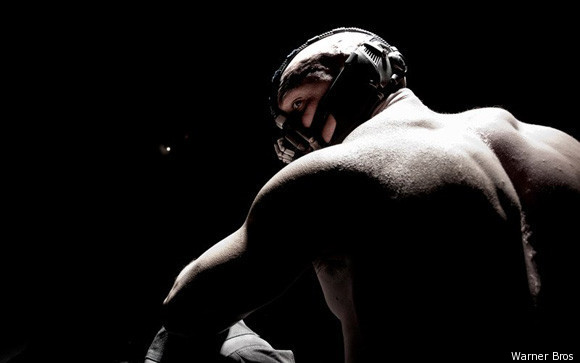 Popular in the Community