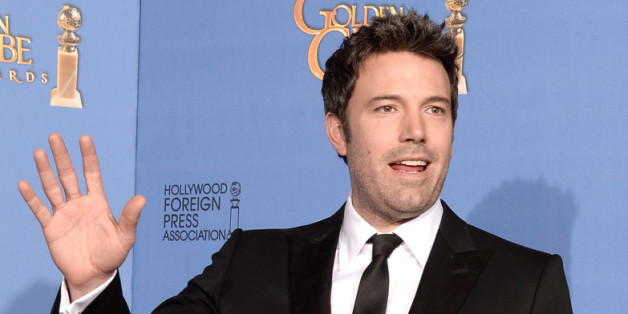 Warner Bros. chose the Friday before a holiday weekend to announce that Zack Snyder's "Man of Steel" sequel will not come out on July 17, 2015 as had been previously planned. Instead, the Superman versus Batman film, which stars Henry Cavill as the Man of Steel and Ben Affleck as the Caped Crusader, will now arrive in theaters on May 6, 2016. The new date puts the DC Comics adaptation in direct competition with an untitled Marvel film that Disney had already slotted in for that calendar position.
"We share the fans' excitement to see DC Comics' most popular figures, Superman and Batman, together on the big screen for the first time, which will now be arriving in theaters in May 2016," Dan Fellman, Warner Bros. president of domestic distribution said in a press release.
The sentiment was echoed by Veronika Kwan Vandenberg, president of international distribution for Warner Bros. Pictures.
"We know that there is already great anticipation building for the next Super Hero [sic] film from Zack Snyder, and we are equally eager to see what he has in store for Superman and Batman as they share the big screen for the first time ever," she said in the statement.
In place of the "Man of Steel" sequel, Warner Bros. will now release Joe Wright's "Peter Pan" on July 17, 2015. Hugh Jackman is reportedly starring in that film as Blackbeard.
As THR writer Borys Kit noted on Twitter, the first weekend in May has traditionally been a Marvel stronghold. Indeed every "Iron Man" film, "Marvel's The Avengers" and Sam Raimi's "Spider-Man" all opened during that frame. (This year, "The Amazing Spider-Man 2" is set for May 2.) In addition to the untitled Marvel film currently slotted for May 6, 2016, Marvel also has "X-Men: Apocalypse" set for May 27, 2016. (The "X-Men" films, of course, are released by Twentieth Century Fox, while the Marvel Cinematic Universe films, which includes the untitled feature, are Disney properties.)
By shifting the Batman vs. Superman film off its July 17, 2015 date, Warner Bros. keeps Snyder's project away from "Marvel's The Avengers: Age of Ultron," which is set for release on May 1, 2015.
REAL LIFE. REAL NEWS. REAL VOICES.
Help us tell more of the stories that matter from voices that too often remain unheard.
BEFORE YOU GO
PHOTO GALLERY
Celebrity News & Photos