This is how you do a theme wedding right.
Newlyweds Christopher and Kevin tied the knot in Dana Point, Calif. in June 2013. The couple chose a Batman theme for their wedding and pulled it off with elegance and grace. Their nuptials were featured on OffbeatBride.com earlier this month; take a look at Christopher's description of the Big Day below -- and photos from the beautiful wedding -- then click over to Offbeat Bride to see more. (Photos by Collective Perception Photography).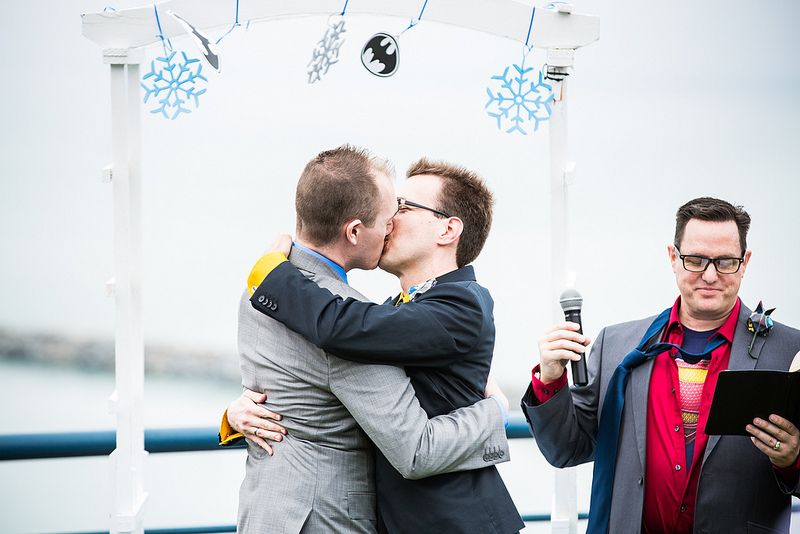 When Kevin and I got engaged in 2011 and started planning this event, we were very undecided about the theme, and decided to look into our mutual hobbies and interests for inspiration. Both of us are self-proclaimed geeks, and we decided that we would work that into the theme. We couldn't cover all aspects of our interests, so we narrowed it down to one mutual love between us: Batman.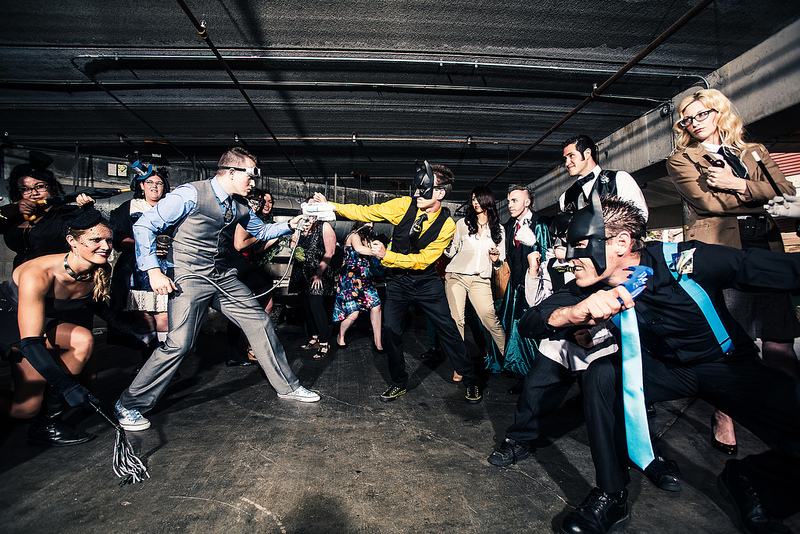 The trouble was that we liked Batman for different reasons ... Kevin loves the heroic aspect of Batman, and I love Batman's many villains, especially the much ignored and unloved Mr. Freeze. It took a few months before our vision started to gel into a "heroes versus villains" cocktail party. This gave us the ability to decorate and dress up, but within the confines of making everything cocktail party-inspired.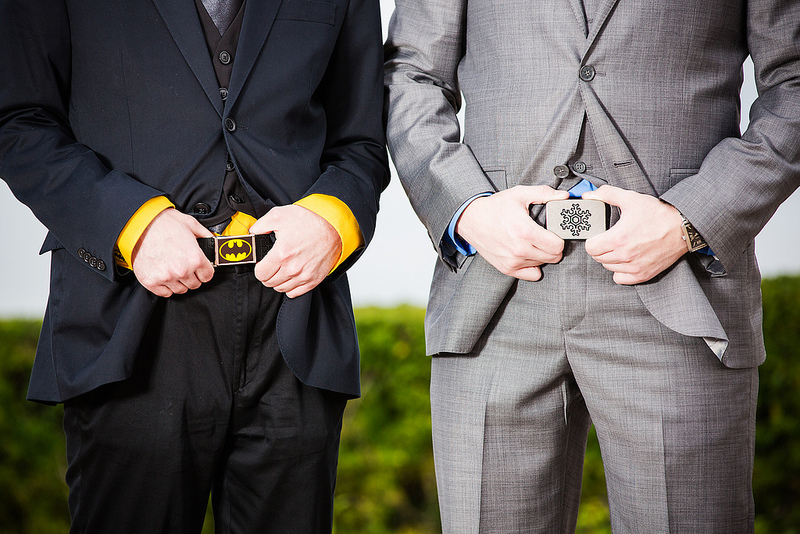 Before You Go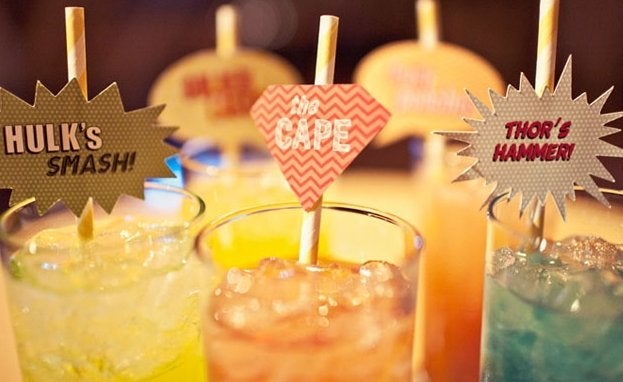 Superhero-Themed Wedding Inspiration
Popular in the Community