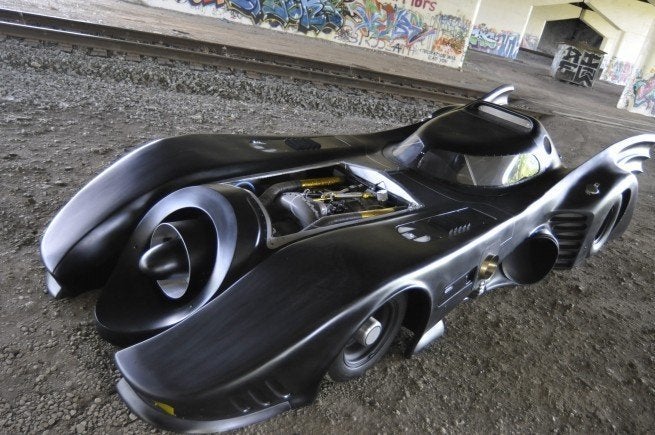 In the upcoming Batman film, Christopher Nolan's epic-to-be "The Dark Knight Rises," Bruce Wayne drives a sort of tank tumbler, bludgeoning streets and enemies with brute force. It's a far cry from the sleek vehicle he drove in the 1989 Tim Burton-directed film, but nostalgists can rejoice that there is at least one of those classic models still prowling the road.
Casey Putsch of Putsch Racing Designs is promoting a turbine-powered, Naval drone-based driving machine as the only authentic replica of that now-classic Batmobile, boasting that its capabilities far exceed any empty, stylized imitation. At 365 horse power and able to run on jet fuel, the car also boasts digital avionics and centrally mounted touch-screen iPad with 3G. Even Batman, it seems, has an iTunes account.
The car is up for sale for $620,000 on eBay, a steep price for any fanboy to pay. Then again, the first Superman comic book sold for $1 million.
PHOTO: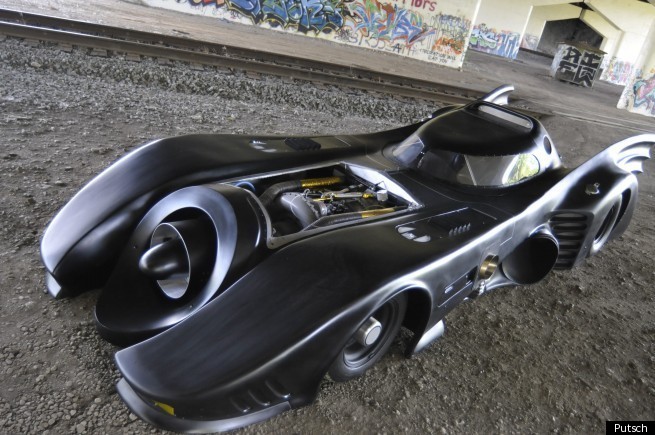 Popular in the Community