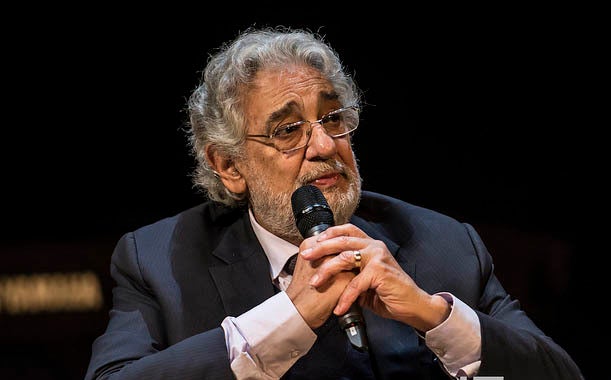 The BBC Henry Wood Promenade concerts, the annual musical extravaganza based around the Royal Albert Hall in London and featuring more than 70 concerts by the world's best musicians and orchestras, is undoubtedly the greatest musical festival in the world. It has been around for more than 100 years and has an enviable reputation for quality, innovation, contemporary repertory, and young audiences. In 2013 the American conductor Marin Alsop became the first ever woman to conduct the legendary Last Night of the Proms, which she did with style and panache. Returning several times since then, she elicited this comment in August 2016 from the Guardian newspaper:
"By the end of the BBC Proms next week, there will have been 75 concerts this season. Just eight of them have been conducted by women, with one woman, Marin Alsop, in charge of three of them. Quite frankly it's not enough."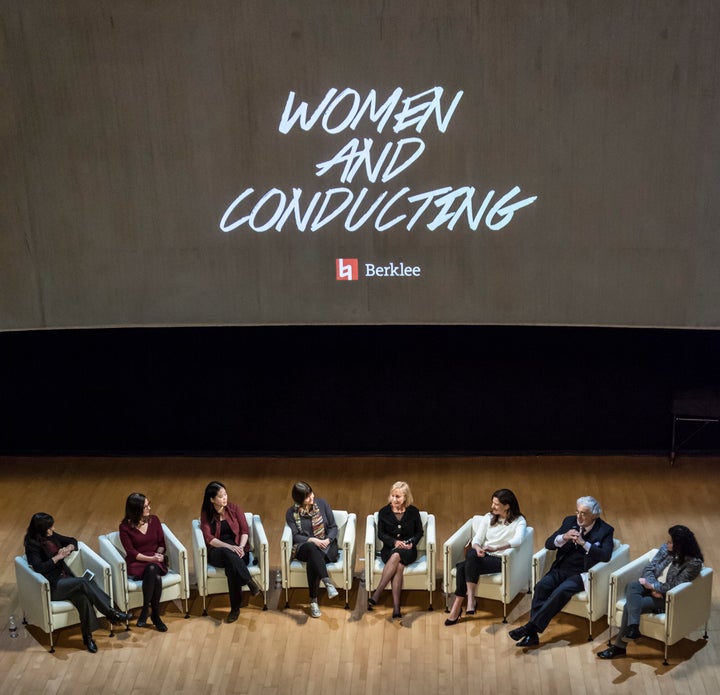 The Proms is just one prominent gig and a closer look at the field confirms the embarrassingly low number of opportunities open to outstanding women conductors worldwide. In the UK, for instance, with its 61 professional orchestras, there are just four women conductors who have formal positions, according to the Association of British Orchestras. And over the last 20 years that figure reduces to just three. The rosters of the major UK artist managers number some 393 conductors, but only 22 are women. That's a mere 5.5%. The situation is very similar in the US with just one woman conductor, Marin Alsop, filling the Music Director role in a top 25 orchestra.
So is this because women conductors are untalented or musically inadequate? Or are there other factors in play here?
The debate about this is really warming up and I was fascinated to be invited recently to a special symposium on the subject organized by Berklee College of Music, Valencia and spearheaded by the College's Executive Director María Iturriaga and the Director of Diversity and Inclusion Clara Barberá who took on the proposition made by none other than Placido Domingo (in photo top) to organize a day dedicated to women conductors. Domingo has a special relationship with the College as well as Valencia where he performs on a regular basis with the Opera. Valencia is also where he decided to locate his elite young artist program, the Centre de Perfeccionament. The symposium generated a great deal of interest and Domingo served as the token male on a panel of eight women all of whom had a great deal to say on the subject. I had the opportunity of meeting some of the panelists, in particular, two women conductors who both had notable stories to tell.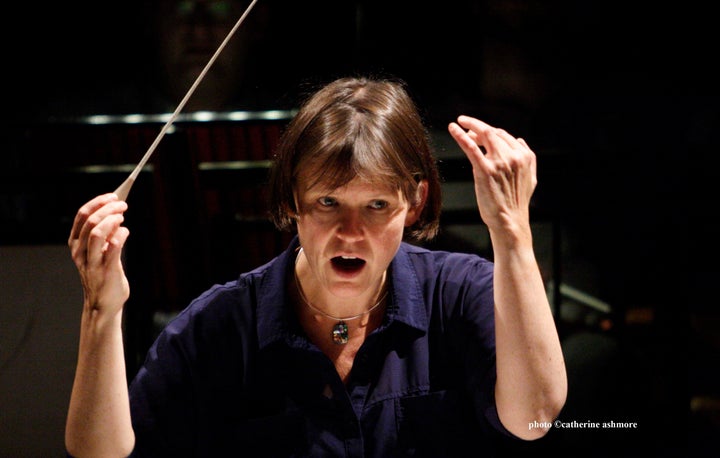 Alice Farnham (in photo above) is a British conductor who has literally carved out a career as a conductor despite the apparent prejudice. She now runs the award-winning program Women Conductors with the Royal Philharmonic Society which began life at Morley College, to encourage and help train outstanding women conductors. Farnham's story is the stuff of conducting legend and includes a stint at Welsh National Opera where she was Music Director of the Youth Opera program. She has worked with many of the UK's best opera companies and was, for some while, Domingo's prompter at Covent Garden. This latter experience perhaps explains why Domingo is such a supporter and advocate of this very determined and brilliant musician. Farnham studied conducting at St. Petersburg Conservatoire with the legendary Ilya Musin, teacher of Gergiev, Temirkanov, Barshai and Bychkov, and she worked with Musin for three years. Her break-through came about when Gergiev offered her Britten's Rape of Lucretia at the Mariinsky Theatre. The Russians, it seems, are in love with Britten's music. The success of this led to engagements with Welsh National Opera and work in Sweden where she conducted at the Stockholm Folkoperan Philip Glass' Satyagraha. She speaks very highly of the opportunities in Sweden where women conductors and their work are actively encouraged. It was really her story and experience that created the momentum and interest for Domingo to initiate the symposium. Telling her story, Farnham never betrayed any signs of resentment or bitterness at opportunities lost or squandered by artist managers or performing organizations. She has a clear positive view of what needs to happen and was evidently delighted and highly motivated by the discussions at the Berklee symposium.
Yi-Chen Lin (in video above) is a young conductor from Taiwan who grew up in Austria and now lives in Switzerland where her husband is the concertmaster of the Tonhalle, Zurich. She studied in Vienna and Salzburg, concentrating on violin and piano before discovering conducting when she was 18. Her conducting has taken her to Spain, Italy, Portugal, Slovenia and Switzerland. Interestingly she played at the Opera in Valencia and stumbled across Domingo's young artist program. There she created an instant opportunity for herself as a last minute opera conductor and repetiteur in rehearsals for Madame Butterfly. Both Yi-Chen and Farnham talked about the enormous importance of working as a repetiteur, the highly skilled musician and pianist who basically takes a company through the stages of learning an opera. There are many women working in this role with many of them looking to conducting opportunities for the future. Indeed, many of the legendary male conductors, including Bruno Walter, Herbert von Karajan, Richard Strauss, and Georg Solti, got their start as repetiteurs.
There are also one or two noticeable cracks opening up in the otherwise exclusive domain of the male conducting world. The 30-year-old Lithuanian Mirga Gražinytė-Tyla was appointed last year as the new Principal Conductor of the City of Birmingham Symphony Orchestra following in a long line of star conductors from Simon Rattle, to Sakari Oramo, and Andris Nelsons. The young Chinese conductor Xian Zhang has just been appointed to the BBC National Orchestra of Wales as Principal Guest and next year takes up the appointment of Music Director with the New Jersey Symphony so Alsop's monopoly with the US top 25 will finally be broken.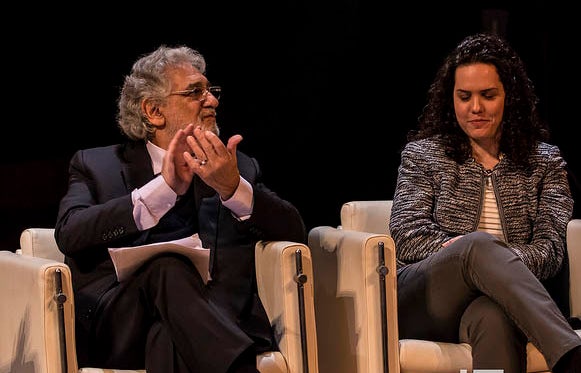 But lest we relax and say it's all ok now, well it's not. The fact of the matter is that few women conductors are getting the breaks that male conductors receive as a matter of course. It's worth digging a bit deeper into the attitudes of artist managers, opera companies, and orchestras to understand why there seem to be such obstacles.
Would it be correct to level charges of sexism at performing arts managements and orchestra musicians? In my experience, I have heard dismissive commentary from both male and female musicians in orchestras about women conductors. This usually comes over as a type of blindness to talent and the needs of equality. It happens in so many other professions as well, from science and broadcasting to the corporate world and politics. What about audiences? Well, they seem to enjoy hearing women conductors and positively encourage their development. Orchestras have made giant steps towards equality through the blind audition process where instrumental applicants play behind a screen for the auditioning panel. Just look at the make-up of orchestras these days and you will see women musicians as major players. The international soloist rostra include women as well as men, so what happens with women conductors? Artist managers and performing organizations need to take a serious look at their gender biases, their attitudes to women as leaders. Then, they need to take some leadership risks themselves in selecting and advocating for women conductors, providing the opportunities their talent commands.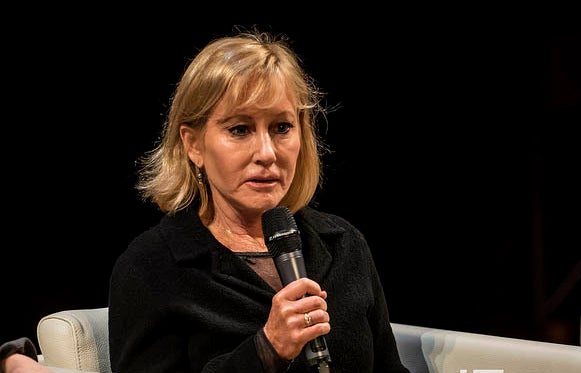 The panel discussions at Berklee picked up on all this and the stories of inequality were manifest. Vanessa Garde, a Faculty member at Berklee (in photo above with Domingo), told a story of being required to do a three-hour practical to demonstrate that she had all the technical skills needed for a music production job—tasks she could do with her eyes closed. She had the temerity to ask at the conclusion of her trial if they did the same for male applicants and a rather puzzled manager had to confess that no, they didn't. But it was the story told by one of the other panelists, GRAMMY award-winning composer Nan Schwartz (in photo above), about the 12-year-old TV repair person that really got everyone's attention. Well, what would you do if a 12-year old turned up at your door to mend your ailing TV? You would probably open the door, look askance and very uncomfortable and not know if you should entrust the work to someone so young and unfamiliar, even if that person had all the requisite qualifications. Nan Schwartz said it was exactly the same for women conductors. They appear unfamiliar on the podium and in the traditionally male world of conducting. And until women conductors stop being exotic guests in this world, just as they have as regular members of orchestras, then the problem and the blindness will continue. But with this debate continuing and impressive role models emerging such as Alsop, Tyla, Xian and Alice Farnham herself, one could see positive reinforcement and validation taking the place of blindness and casual sexism. As someone said, "All we have to do is just normalize it."
Seminar photos by Tato Baeza, courtesy of Berklee
Related
Popular in the Community