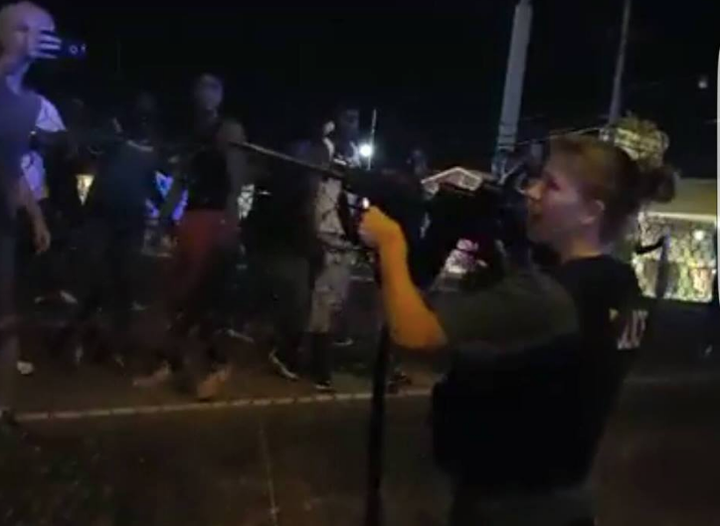 Tensions hit their peak in Baton Rouge, Louisiana, late Saturday night when police officers armed with military equipment tried to clear those gathered for a demonstration from the streets and highway.
Lohr arrived in Baton Rouge earlier this week to help capture moments from the Black Lives Matter protests that took over the city's streets. He launched a live-stream on the HuffPost Black Voices Facebook page around 11 p.m. that captured some tense moments, including police making several arrests and one protester getting shocked by a stun gun. In one jarring moment, Lohr captured an officer pointing her assault rifle at protesters ― and at him.
"An officer just pointed a machine gun at me," Lohr says in the live-stream. "I'm not quite sure what that female officer was doing; she pointed an assault rifle at us."
Watch the moment around the 4:45 mark:
Other demonstrators sent similar messages.
"They're trying to kill us. We are peaceful," one protester, who didn't give her name, told Lohr in the video. "They want a reason to shoot us down in the street, but we're not gonna give them one. We're gonna remain peaceful. But we're out here and we're not afraid."
"They want to be able to say we're savages. Never," she added. "We're warriors."
Protesters chanted "No justice, no peace" and "F*ck the police" as they marched through Baton Rouge, where Sterling was killed days earlier. Officers blocked off roads to prevent marchers from going down the highway and forcefully arrested those who failed to move.
"One thing I noticed today as opposed to yesterday is that [cops] were certainly more willing to pull their firearms out," Lohr observed in the video after things seemed to have calmed down a bit.
Lohr stayed around the area into the early morning to help kids and college students pick up trash at the protest site.
More protests across the country are expected in the days ahead.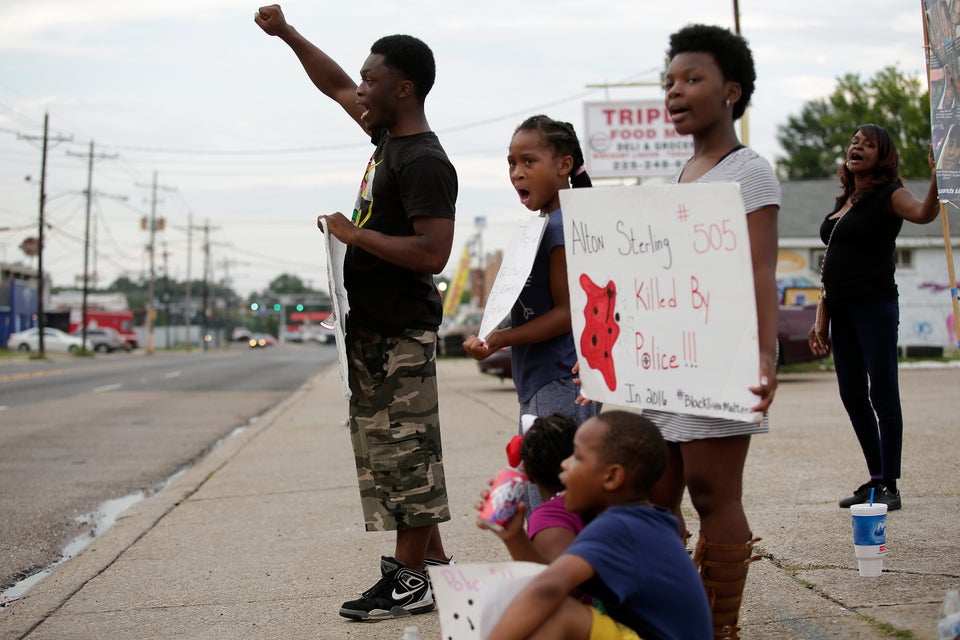 Baton Rouge Protesters Show Support For Alton Sterling
Popular in the Community