More than 100 protesters were arrested in Baton Rouge, Louisiana on Saturday night during a demonstration that broke out in the city's streets. Now, one organization is working to help bail them out of jail.
More than 1,500 people have donated to the fund and it has raised more than $75,000 as of Sunday afternoon. Their goal is to reach $300,000.
"Since Friday, July 8, more than 60 people have been arrested in protests against the killing of Alton Sterling," a statement of the campaign's site reads. "This is a bail fund to get those protestors out of jail."
Brittany Packnett, another prominent activist who marched directly behind McKesson, picked up his phone and continued to live-stream the aftermath of his arrest.
"He was standing on the side of the road. He was not disobeying police officers whatsoever. He was snatched and grabbed," she says. "Start calling the Baton Rouge Police Department to demand that he's released."
"Call our legal hotline at (225) 341-2287 with any questions about this page or legal support for protesters," it says on their page.
To find out more on how to donate, click below.
Before You Go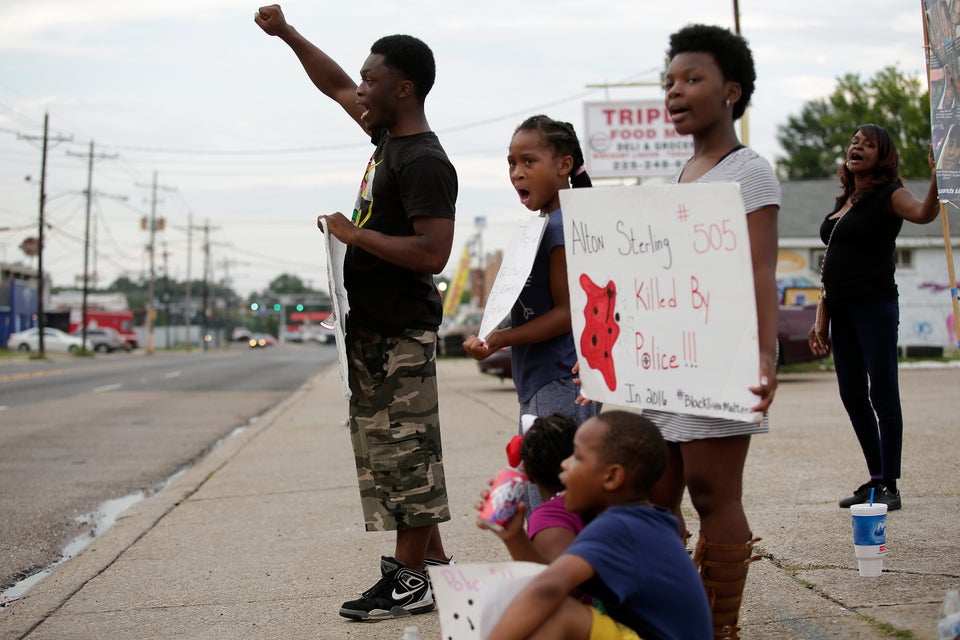 Baton Rouge Protesters Show Support For Alton Sterling