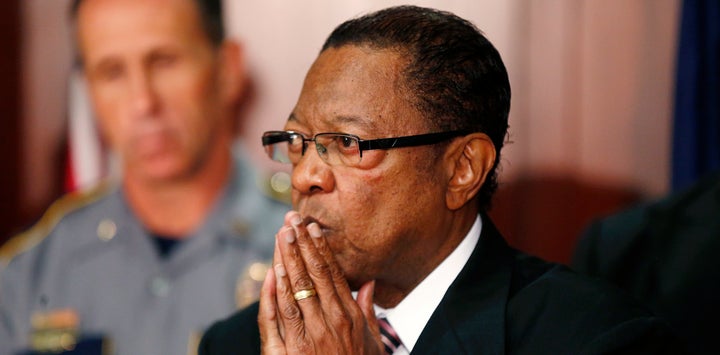 Does the Baton Rouge Police Department have a problem with racial profiling?
"Bullshit," Holden said, in response to claims by Baton Rouge residents that the city's police force regularly uses discriminatory tactics in minority neighborhoods.
"I'll pay for the polygraph test," Holden said. "They're not stopping and frisking people at random. Just do what is expected of you and you won't be stopped and frisked."
While there's no doubting Holden's convictions, his statement seems at odds with the experiences of black people who interact with the Baton Rouge police on a regular basis.
In one particularly shocking complaint relayed by the New Orleans Times-Picayune, a Michigan state trooper said a Baton Rouge officer "attempted to thank him for his help by letting him 'beat down' a prisoner."
After police shot Alton Sterling to death in the parking lot of a Baton Rouge convenience store earlier this month, the city's policing standards have come under sharp scrutiny.
One of the officers killed in the shooting, Montrell Jackson, who was black, had written on Facebook about the struggles he faced both in uniform as a police officer and in plainclothes as a civilian.
"I'm tired physically and emotionally," he wrote. "I swear to God I love this city but I wonder if this city loves me. In uniform I get nasty hateful looks and out of uniform some consider me a threat."
"These are trying times," he added. "Please don't let hate infect your heart."
Calling all HuffPost superfans!
Sign up for membership to become a founding member and help shape HuffPost's next chapter