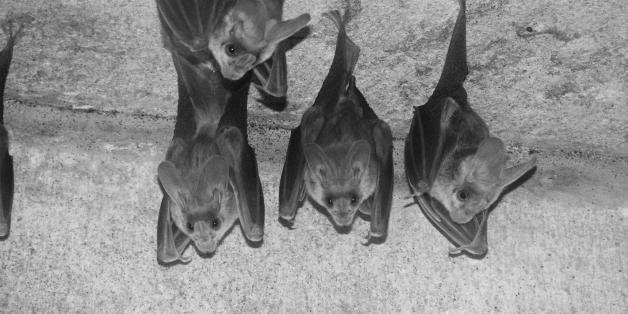 CANTERBURY, England (RNS) Bats are making life unbearable for congregations by defecating on worshippers from roofs as well as bell towers, according to a report to the Church Buildings Council of the Church of England.
"Bats in churches are no joke for those who have to clean up the mess behind," said Anne Sloman, chair of the council. "Their presence in large numbers is making it impossible for us to open churches for a whole variety of social and community uses as well as making life miserable for worshippers, and we are seriously worried about the irreparable damage bats are causing to priceless church artifacts."
The report prepared by academics at Bristol University suggests that with clever use of lighting systems and acoustic devices, bats can be kept away from parts of churches.
"The research has been helpful," said Sir Tony Baldry, a member of Parliament, "but what we now need is action to ensure that church congregations can worship without being concerned about the impact of bat feces and urine."
Church wardens say that bat droppings can seriously damage your health.
Droppings and urine present a risk of gastrointestinal infection through accidental hand to mouth transfer.
The full research of the number of churches involved will be published on the government's Department for Environment, Food and Rural Affairs website in two weeks.
Popular in the Community