A team of scientists say they've figured out a way to supercharge the lithium-ion batteries traditionally found in smartphones and tablets. And all it takes is adding a readily available substance usually found in sunscreen.
Basically, if it ever goes to market, it will put your current iPhone's battery to shame.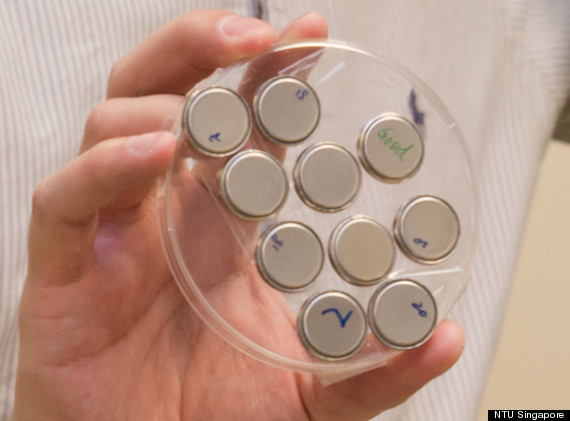 The battery prototype uses a new gel material that speeds up the charging process.
The trick, the researchers say, is to replace the graphite normally used in the battery's anode (negative pole) with a gel made from titanium dioxide, an abundant and cheap ingredient found in sunscreen. The substance, when stretched into nanotubes 1,000 times thinner than human hair, speeds up the chemical reactions in the battery.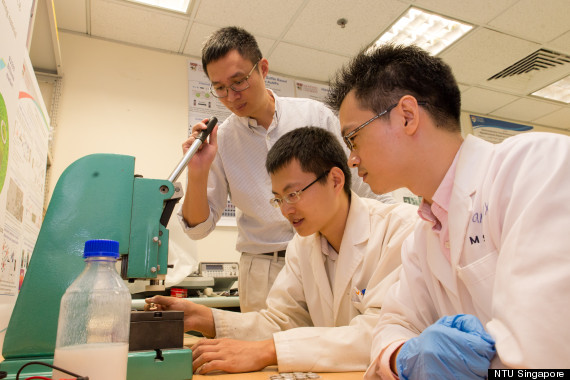 The team took three years to complete the battery research project.
The scientists not only hope to improve our smartphone batteries, but also revolutionize the electric car industry, which also relies on lithium-ion batteries to charge cars.
The researchers, which claim that the gel is easy and cheap to manufacture, have already patented the technology applied for a grant to build a large-scale battery prototype for electric car tests. The team says these new batteries could reach the market within two years.
Calling all HuffPost superfans!
Sign up for membership to become a founding member and help shape HuffPost's next chapter