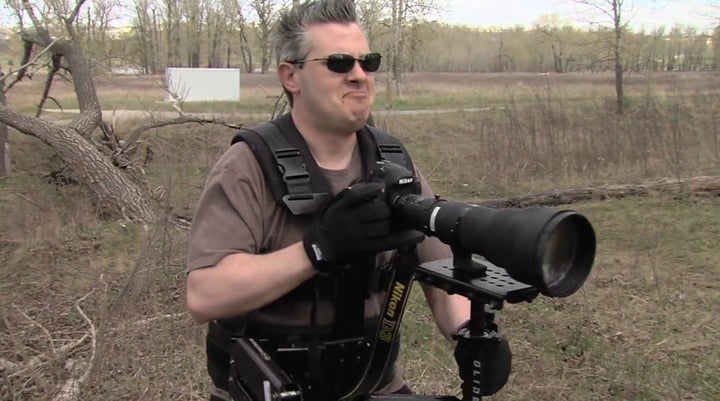 An advertisement for a Canadian camera store depicting a fierce machine gun, er, camera battle is going viral.
"Battle at F-Stop Ridge," a promotional video for The Camera Store, a 32-employee photography shop in Calgary, features eight employees in a field battling it out with tripods, cameras, lenses and a hand grenade (or, in this case, a flash).
Jordan Drake, who runs The Camera Store's video department, told The Huffington Post that the video took two days to produce and only one day to shoot. He spent about seven hours editing it.
Drake said that as of this morning, the video had about 1,000 views. This afternoon, it's been viewed almost 11,000 times. "It's just kind of exploded," he said.
Don't be surprised if the video reminds you of any movies you've seen. Drake said he was inspired by the camera work in "United 93" and "Saving Private Ryan."
Watch "Battle at F-Stop Ridge" and let us know what you think of it in the comments below:

Related
Popular in the Community