 * Not eligible for driver's licenses in Arizona, Nebraska
* In-state tuition eligibility not granted with new status
* Immigration advocacy groups overwhelmed (Adds moves by Nebraska, Texas)
By David Adams and Alex Dobuzinskis
MIAMI/LOS ANGELES, Aug 17 (Reuters) - The Obama administration's new policy to grant temporary legal status to millions of young illegal immigrants will end the immediate threat of deportation but may not give them the same privileges as legal residents.
Within hours of the policy's going into effect on Wednesday, Arizona's Republican governor, Jan Brewer, issued an executive order denying public benefits such as driver's licenses to illegal immigrants who are given temporary legal status.
The move by Arizona, which has already clashed with the federal government over a tough immigration crackdown the state passed in 2010, marks its latest challenge to the federal government on immigration policy, with the potential for other states to follow suit.
Nebraska Governor Dave Heineman, a Republican, issued a statement on Friday saying the state will continue to deny driver's licenses, welfare benefits and other public benefits to illegal immigrants even if they are granted temporary legal status.
Most states, with California and Texas the notable exceptions, deny in-state tuition rates at public universities to illegal immigrants and that won't change for those getting deferrals unless states take action on their own.
Texas Governor Rick Perry, a Republican, criticized the Obama policy but appeared to stop short of barring "deferred action" immigrants from obtaining licenses.
Beneficiaries of the new policy should be able to obtain licenses in most states -- Arizona and Nebraska being exceptions.
The larger-than-expected numbers of youths lining up to claim the two-year "deferred action" are stretching the capacity of immigrant advocacy groups to handle requests for assistance.
The Obama administration says the new policy is part of an effort to transform immigration enforcement by focusing resources on the deportation of illegal immigrants with criminal backgrounds.
The new rules, dubbed "deferred action for childhood arrivals," shield illegal immigrants aged 15 to 30 from deportation for at least two years and allow them to obtain work permits.
To be eligible, immigrants must have been younger than 16 when they came to the United States, have lived in the country since June 15, 2007, and have not been convicted of a felony. Applicants must also be enrolled in high school or have successfully graduated.
The federal policy change has been warmly received by Latino leaders but has been derided by some Republicans as "backdoor amnesty" designed to please Hispanic voters ahead of the November election.

In Florida, Monica Lazaro, 19, recognizes "the perks" that come with being able to live openly in the United States without facing the threat of deportation.
She doesn't want to sound ungrateful for the work permit, driver's license and Social Security card she can now obtain in Florida. But that still won't help her achieve her educational goals.
"I'm not going to complain, but I still don't know how I'm going to finish my education," said Lazaro, who was 9 when she came to the United States from Honduras.
Lazaro graduated from high school in Miami with college credits, and with the help of an anonymous benefactor enrolled as a biology major in Miami Dade College's honors program.
Without the financial support of her mystery benefactor, she could not afford the fall tuition of $6,300, she said. But she worries what will happen after she completes her two-year associate's degree next summer.
"After that I'm back in the limbo," she said. "Deferred action is just a small stepping stone in the right direction."
Lazaro's mother died of cancer in June at age 40 and her father can't afford to send her to a university at out-of-state rates. Her dream is to go to medical school to study to be a doctor, but only permanent residents can practice medicine. The same applies to practicing law or teaching.
Federal law would have to change for Lazaro to be eligible for in-state tuition in Florida, said Diane McCain, director of external relations for the state's university system.
Under federal law, states are only obliged to provide basic services such as emergency health and K-12 education, said Ann Morse, director of the Immigrant Policy Project at the National Conference of State Legislatures.
"If we are not going to support them after K through 12 what do we do with them?" she asked. "This decision by the administration really brings that to the fore."

While a dozen states have expressed interest in providing support, such as in-state college tuition rates, to the children of illegal immigrants, others have rejected the idea. A Maryland law that makes illegal immigrants eligible for in-state tuition has been held up pending a referendum vote in November.
"For years we've tried to persuade the Florida legislature,"
said Cheryl Little, director of the Miami-based Americans for Immigrant Justice. "It's a huge problem. That's why the Dream Act is so necessary," she added, referring to legislation stalled in Congress that would put students who are illegal immigrants on a path to permanent residency.
While immigration advocates welcome the relaxed rules they now find themselves overwhelmed by the demand for their services from immigrants seeking advice on how to file. "We are stretched to the limit," said Little, noting some have trouble scraping together the $465 filing fee.
At the Coalition for Humane Immigrant Rights of Los Angeles (CHIRLA), where a crowd of more than 1,000 young illegal immigrants and their parents flooded the offices on Wednesday seeking advice on applying for a deferral, spokesman Jorge-Mario Cabrera said the turnout was five times greater than expected.
"This is historic," said CHIRLA organizer Antonio Bernabe, adding that his group had not seen so many people seeking advice since a federal amnesty program in 1986.
As many as 950,000 people currently qualify for the temporary program, according to the Pew Hispanic Center. That number could rise to 1.7 million when factoring in youths under 15 who could qualify in the future, as well as dropouts who could qualify by re-enrolling in school, the group said.
When the Obama administration announced the new policy in June it estimated that only 800,000 would be eligible.
"You just don't know when you are dealing with people who are undocumented," said Christopher Bentley, a spokesman for the Department of Homeland Security. "These are mostly people who have been living in the shadows." (Writing by David Adams; Editing by Cynthia Johnston and Eric Beech)

Before You Go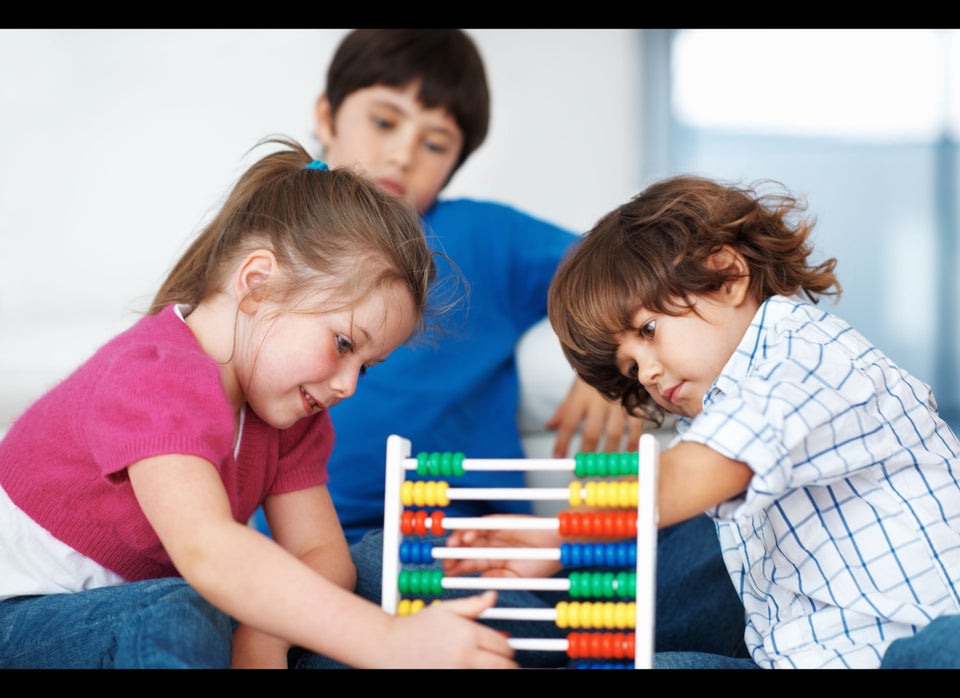 Deferred Action for Childhood Arrivals
Popular in the Community