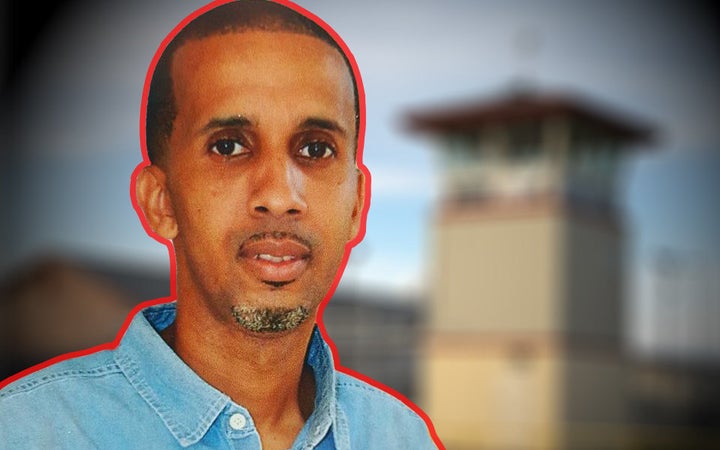 BATON ROUGE, La. ― The Louisiana Board of Pardons & Parole will soon determine the next chapter in the struggle to free incarcerated hip-hop artist McKinley Phipps Jr., who has long proclaimed his innocence in the 2000 slaying of a teenage fan at a night club.
Phipps' legal team on Monday filed a 32-page application for clemency that claims Phipps' conviction is flawed and requests commutation of his 30-year prison sentence.
The attorneys further asserted that "with each passing day that Mac is denied his freedom, the number of eyes looking upon this flawed conviction increases and ... not without good reason." 
Spell & Spell took on the case last year after a series of Huffington Post articles investigated the 2001 conviction of Phipps, a hip-hop artist better known to rap fans as "Mac," who was convicted of manslaughter.
For 16 years, 6 months and 23 days, Phipps, once a rising star on Master P's No Limit record label, has languished in a prison for a crime he claims he did not commit ― the Feb. 21, 2000, shooting of 19-year-old Barron "Bookie" Victor Jr. at a Slidell nightclub.
The prosecution had no forensic evidence. It didn't bother to perform ballistics on the gun belonging to another man who confessed, and five witnesses told HuffPost in an exclusive report that they were bullied by authorities to lie.
Yulon James, a pregnant nursing student at the time of the trial, testified that she saw Phipps fire the fatal shot, yet she now acknowledges that she "didn't see anything."
"The DA came over to my parents' house and told me I would have my baby in prison if I didn't testify," she told HuffPost in an exclusive interview last year.
"At the time of Bookie's death, I just went by what we were told," Barnes said. "After reading the HuffPost stories and looking through the legal documents, I realized something — I realized an innocent man is locked up and the man who murdered [Bookie] has his freedom."
Questions have also arisen about the testimony of the victim's cousin, Nathaniel Tillison, who told a jury during Phipps' 2001 trial that he looked the rapper "dead in his eyes" and watched him pull the trigger, thus killing Victor.
Jurors never heard the testimony of witness Jerry Price, who recently told Phipps' legal team that Tillison was outside Club Mercedes at the time of the shooting and couldn't have witnessed it. The existence of Price, according to Phipps' attorneys, was never revealed to Phipps' original defense attorneys.
PHOTO GALLERY
McKinley "Mac" Phipps
According to Phipps' legal team, court documents recently obtained from the prosecutor's office in response to a Freedom of Information Act Request filed by HuffPost indicate that Tillison was arrested for felony offenses following Phipps' trial. The documents further indicate that Dearing personally intervened to secure Tillison's release from jail on an unsecured bond.
"I find it very disturbing, in light of the lack of credibility of Tillison's testimony at trial, which had taken place less than a year earlier, that the prosecutor took it upon himself to give him a get-out-of-jail-free card," Spell said. "That's disturbing. Such unusual conduct might lead one to speculate that the state perhaps feared that an incarcerated Tillison might recant his perjured testimony."
Dearing, who is still with the District Attorney's Office, has since been promoted to supervisor. His office did not respond to a request for comment from HuffPost.
It's not the first time that officials connected to Phipps' case have come under fire.
Walter Reed, the former district attorney who held office during Phipps' conviction, was himself convicted in May of conspiracy, wire fraud, mail fraud, money laundering and making false statements on his tax returns. He is currently awaiting sentencing.
The two detectives who investigated Victor's slaying ― one of whom was found to be sending racially charged emails after Phipps' conviction ― recently lost their jobs when St. Tammany Parish Sheriff-elect Randy Smith took the reins from outgoing Sheriff Jack Strain.
Strain, who held office in St. Tammany Parish for two decades ― the same parish that former Ku Klux Klansman David Duke calls home ― was widely criticized for remarks he made to the media in 2006 about what he perceived as an influx of African-American criminals from New Orleans.
"If you're gonna walk the streets of St. Tammany Parish with dreadlocks and chee wee hairstyles, then you can expect to be getting a visit from a sheriff's deputy," Strain said.
In another twist, St. Tammany Parish District Attorney Warren Montgomery, who was asked to review Phipps' case last year, had once met with Phipps' parents while he was working in private practice. At the time, Phipps' family was searching for a new attorney to represent him. While Montgomery was ultimately not selected to represent Phipps, his involvement in reviewing Phipps' case raised the question of potential ethical issues.
That review came under fire earlier this year when it was discovered that Montgomery's Chief of Trials, Colin Sims, had not bothered to interview Price or other witnesses before deciding not to intervene in Phipps' case.
That inaction is what has prompted Phipps' legal team to now call on Louisiana Gov. John Bel Edwards to grant Phipps' clemency — an order reducing his punishment to the time he has already served.
The documents presented on behalf of Phipps to the clemency board Monday include a number of affidavits obtained from witnesses previously interviewed by HuffPost.
"I'm absolutely certain this case would not be in the posture it is without the investigative journalism of The Huffington Post and the dangerously obsessive posture of their crime reporter," Buddy Spell said Monday. "I can assure you that is what enticed us into taking this case pro bono and moving forward with it."
Documents and other evidence uncovered by Phipps' dogged legal team are also included.
The board may send the plea to the governor's desk or reject it. There is no immediate timeline available for when that decision will be handed down.
"I'm hoping that it's weeks and not months, but it's out of our control," said Buddy Spell. "I think the board, which goes through many, many applications every month, will take interest in this one in light of the facts and circumstances which support the claim. So I anticipate they would be interested in hearing from us rather sooner than later. The fact that Mac has been in jail for over 16 years would also, I would think, hasten the process."
The action is the culmination of a long and winding road to justice.
"I'm cautiously optimistic," Phipps told HuffPost on Monday. "I hope that they consider the things that have been put forward and make a good, sound decision. I also hope, with respect to the victims' family, that they will see through my actions in prison, the accomplishments I've made and the way I've helped others that I have proven what I haven't been able to prove in court so far."
Phipps and his legal team are not alone in their quest for justice. The hashtag #freemac has become a central theme in a campaign organized by his supporters. Fellow musicians, including Snoop Dogg, Mystikal and Killer Mike, have joined in the public clamor, and a running online petition in support of clemency has garnered nearly 10,000 signatures.
"We have high hopes," Spell said. "There's a lot of bad stuff going on with this case, and because Mac has placed practicalities before principles, we're not asking for a lot. We're not asking for redemption, we're just asking for him to go home to the people that love him and I want to have faith that such an outcome is achievable."
Calling all HuffPost superfans!
Sign up for membership to become a founding member and help shape HuffPost's next chapter
BEFORE YOU GO