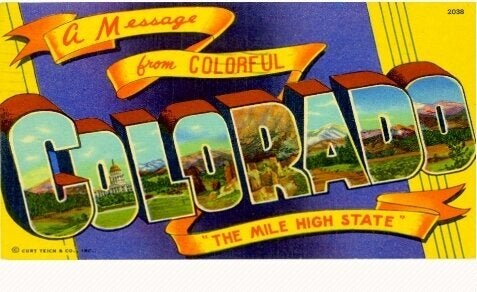 McCain operatives say rumors of their candidate's departure from the Centennial State are greatly exaggerated. CNN's John King reported on Monday that GOP strategists were massaging the math looking for a path to the White House that didn't include Colorado. One unnamed source said the state was "gone," while the on-the-record pronouncement from a McCain spokeswoman suggested the campaign is still "within striking distance" in Colorado and other battleground states. (Two state polls conducted in the last week came back with identical numbers; Barack Obama has majority support and a 5 point advantage over McCain, 51 to 46 percent.)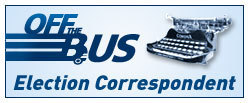 "John McCain is fighting to win Colorado. Just look at where the campaign is sending the candidates," said Christian Ferry, deputy campaign manager for McCain, in today's Denver Post.
Sarah Palin made three stops in Colorado on Monday, where she continued her attacks on Barack Obama and urged supporters to vote early. Outside one of the rallies, Todd Palin told a crowd, "Get all your fishing buddies and hunting buddies to vote."
Given that her trip included a much-criticized interview with a local station where she incorrectly stated that the vice president is "in charge of the U.S. Senate," however, tracking where the VP candidate is being sent to campaign may not be the best gauge of where the GOP hopes to win. A spokeswoman for the Alaska governor said Palin knows the role of the veep but was merely answering in a way that would be understandable to the questioner, a third grader.
McCain is scheduled to make three stops in Colorado on Friday.
"How can anyone say we're going anywhere? We're spending a boatload of money in Colorado," said Frank Donatelli, the RNC's deputy chairman, in the Post.
--
For the rest of the Battle for the West daily digest, including the tally for newspaper endorsements in Colorado, Nevada, and New Mexico, click here
Related
Popular in the Community