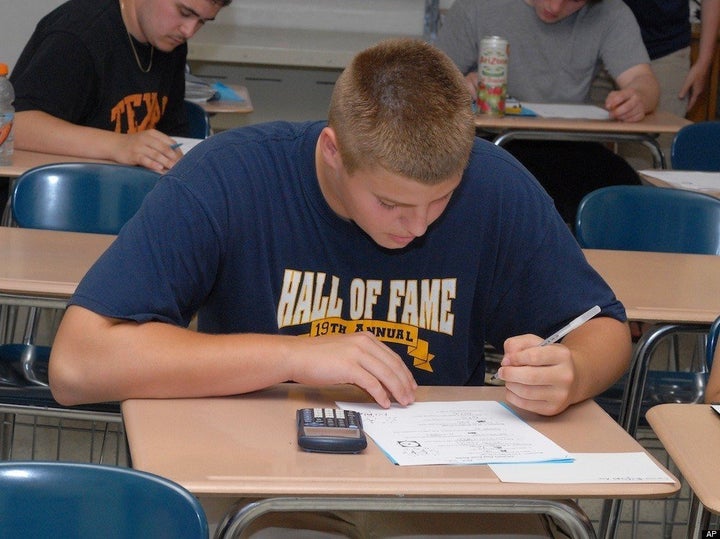 Unless you've been living under a rock, you're probably familiar with the case of Kelley Williams-Bolar -- an African-American mother who was jailed for using her father's address in an attempt to enroll her children in a better school district than the one in the housing project where she lives. The offense came with a felony charge for "stealing municipal services" that had the potential to derail this mother's ambition of becoming an educator herself. Luckily, according to a recent report, theft charges against Kelley and her father have been dismissed. I don't think there's any disputing the technical legality of Ms. Williams-Bolar's actions, but the sting of the incident resonated across the nation, particularly in under-resourced communities that have recently become the battlegrounds of the current education reform debate.
Ms. Williams-Bolar is really just another "Tiger Mother;" she is a woman using everything she knows to make sure her children have access to a quality education. And that reality is juxtaposed to the widely held assumption that at the heart of the American opportunity gap is a subculture that simply does not value education. There are many self-proclaimed education activists who, in advocating quality education for all, propose that low-income children should be educated in spite of their families of origin. The reality is that in 20 years of working tirelessly on behalf of New York City's children, I have never met a parent who didn't want the best for his or her child. Most parents, regardless of their resources, understand that education is the best chance for economic, social, and political equality that this country has to offer.
Twenty years before I heard of Kelley Williams-Bolar, I knew a Bronx mother at the parochial school where I began my career who cleaned our school and volunteered tirelessly in exchange for free tuition so that her son could get a better education. The result: he got a football scholarship to college and gave it up when the practices began to interfere with his studies in the engineering department. Poor parents care about education. I wonder: if we, as a nation, accepted that fact, would there be greater accountability for how we engage and support all parents in schools?
By now, Kelley's kids are comfortably enrolled in a failing school where opportunity will be limited. Is Kelley's community ready to go back to business as usual? This case was a lose-lose proposition. She may not live in that affluent school district, but surely her children are entitled to a quality education. It's a heartbreaking battle. Additionally, who can we blame for having failed this mother and her children? What's the end game here? It seems to me that we've created a mythology about low-income parents of color and what they want for their children that masks the real questions at the heart of this incident.
Despite my years in education, I cannot deny the stress and sinking feeling that crippled me each time I had to go through the New York City Department of Education's admissions process -- first for middle school and then for high school. I survived, but I still wonder each day if I've done the best I could by my amazing daughter.
Throughout the high school admissions process last year, I was reminded of the time I spent on the Community Education Council for my district, and I shook my head at the disparities in education in my district -- a district that does an excellent job of educating kids in its upper middle class neighborhoods while it historically and wholly neglects families living in its poorest neighborhoods. When I tried to raise the issue of diversity and the opportunity gap in the district, one of my CEC colleagues looked me squarely in the eye and resolutely remarked, "It's not my fault some people don't care if their kids learn!" Raising these issues can sometimes feel like a cry into the dark that no one hears.
The families at HEAF represent a broad spectrum of low-income and working families just hoping to give their kids a tiny leg up in an increasingly global and competitive marketplace. I'm proud of the educational counseling we offer families because, as a public school parent, I understand how crucial it is for our students. Most of our parents report that they had little idea of how to navigate our public school system before they came to HEAF. The workshops, the one-to-one educational counseling sessions, and the support of other like-minded families have a significant impact on the communities we serve. Someday, I hope that this question of where to send our children to school won't be such an intricate dance, that we won't have to "bob and weave" so much. After all, this is the United States of America. We should be able to wake up and send our kids to the nearest school and know that something amazing will result because of that choice. But, in the meantime, I am so glad there's HEAF.
Danielle Moss Lee is president of the Harlem Educational Activities Fund (HEAF). She may be contacted through heaf.org.
Popular in the Community