Every New Year's Eve, I pull out my little black dress from the closet, along with a pair of my highest heels to get ready to boogie down on the dance floor. As a New Yorker, I'm always captivated by the extreme lengths businesses are willing to go to in order ensure folks like myself have a magical and memorable time ringing in the new year. Whether I'm out at a new nightclub or staying-in with my boyfriend, watching the ball drop from the convenience of my sofa, there's always one thing in common, cocktails!
This is when I realized, New Year's Eve has to be an imperative day for alcoholic beverage brands across the globe. Whether you're a beer drinker, wine connoisseur or you simply like to have a glass of champagne during the big countdown, there's a brand out there making sure you select them on the big day, while navigating the shelves. After reaching this conclusion, I thought it might be interesting to hear about the creative ways brands are marketing to the masses. I had the pleasure of interviewing some of the top brands to get the inside scoop on how they went about executing their campaigns this holiday season.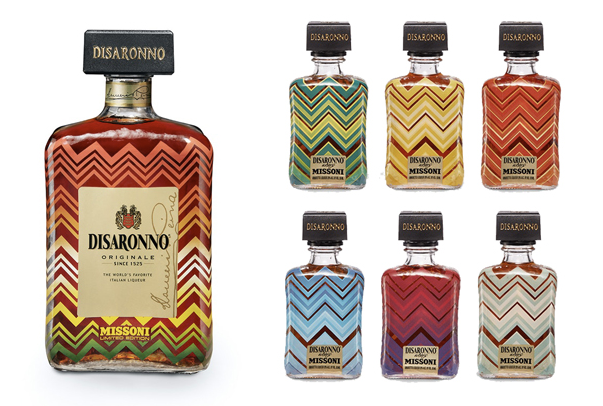 If you know me well, you know how much I love a neat glass of amaretto and Disaronno takes the cake. This year, Disaronno is partnering with one of my favorite fashion labels, Missoni. Why not sip your cocktail in style, while watching the ball drop? Paul Zahn of Disaronno International BV explained how these two iconic brands came together for the greater good, "Disaronno is such a distinctive brand - it is the original amaretto liqueur that has been around since 1525 - so in order to stand out, we partnered with another iconic brand - Missoni. Missoni stands out in the fashion world so the partnership made total sense. The packaging is bold and distinct, which has excited people with a love for spirits and fashion. We are also donating a portion of sales to Fashion 4 Development, a charity with roots in the fashion world." Packaging is everything to me and I was pleased to see the amount of detail that went into this limited edition collection. How cute are these bottles? Learn more about the Disaronno and Missoni limited edition bottle at Disaronno.com.
If you're looking for a smooth tequila to add to your margarita, or if you simply like it straight up with a wedge of lime and salt, Patrón is the choice. This holiday season, Patrón added updates to it's industry-leading ARKit app called, "The Patrón Experience", which gives consumers creative builds to help prepare for their New Year's Eve festivities. I think it is extremely clever for the brand to integrate with smart home technology as a way to stand out within such a competitive industry. "The Patrón Experience" app can send virtual holiday cards with themed frames, giving users the ability to have a photobooth on-the-go and share directly on social media. Google Home users can take advantage of the new "Ask Patrón" feature. Think of it as your virtual bartender for cocktail suggestions, tips, tequila facts and more. If you're an Amazon Echo user, don't worry. Patrón didn't forget about you! The brand is rolling out a new optimized Patrón skill for Amazon Echo Show, taking advantage of the new platform's capabilities. Get helpful tips on how to perfect your holiday cocktail-making skills (i.e. How do I muddle?), as well as Pro-Tip videos from world-class bartenders. Users will be able to ask the Amazon Echo Show how to craft 400+ different Patrón cocktails. Download "The Patrón Experience" app via the Apple Store or Google Play. Shop Patrón via ReserveBar.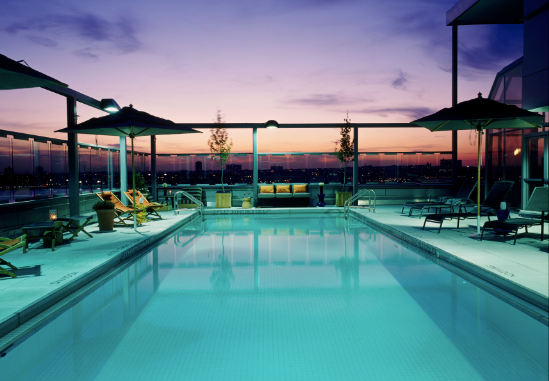 This New Year's Eve, Moët is partnering with one of NYC's legendary hotspots, the Gansevoort. Great atmosphere, an eclectic crowd and chic decor is what makes the Gansevoort the go-to nightclub/lounge for city dwellers and tourists alike. As a New Yorker for over 10 years, I can't count how many nights I've spent dancing the night away at the Gansevoort Hotel in the Meatpacking District. If you want to make NYE 2018 a night to remember, look no further. Round up 13 of your closest friends and check out the over-the-top "Midnight with Moët" package, which includes the ultimate elements to help pull off the most posh rooftop party in the Big Apple to date. You will get exclusive access to the pool area at Plunge Rooftop Bar + Lounge, two 3-liter bottles of Moët Champagne to toast with at midnight, as well as the penthouse suite for the night (sleeps up to 6 people) and some additional surprises from the staff upon arrival. It will set you and your crew back $20,000, but can you imagine the memories and stories you can tell for years to come?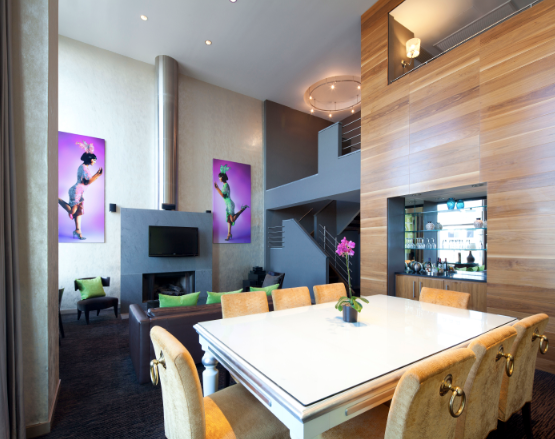 If you're looking to experience this incredible venue without breaking the bank, Gansevoort Meatpacking also has more affordable packages available. If you book 3+ nights at the hotel, you will receive a complimentary bottle of Moët Champagne to toast-in the new year. For more information on Gansevoort and Moët's NYE packages, please visit GansevoortHotelGroup.com.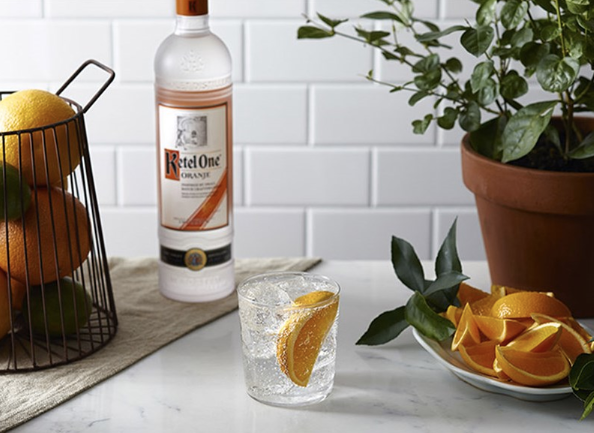 Ketel One, the classic family made vodka and household name, is bringing in the new year with a new cocktail recipe, The Ketel Soda Triple O. Don't worry about going over your daily calorie limit with this new concoction. The Ketel Soda Triple O is the low-cal and low-sugar option that will eliminate the awful chance of feeling bloated on your big night out. We all want to look and feel our best in the NYE outfit that took us a month to pick out. The four ingredient cocktail is perfect for the "hostess with the mostest" who wants to show off their new bartending skills for friends or if you're out on the town, the bartender will have no problem whipping up this refreshing recipe all night long. Check out The Ketel Soda Triple O recipe at KetelOne.com.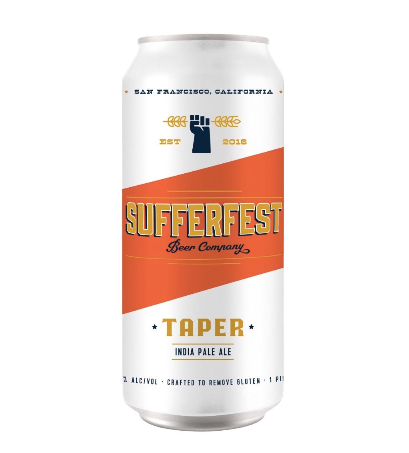 If you're a beer drinker, Sufferfest Beer should be on your shopping list for New Year's Eve. With all the beers on the market, it's not always easy to get consumers to pay attention to your brand. In my opinion, Sufferfest Beer is the perfect choice for consumers who love the taste of beer, but prefer not to drink all their daily calories in one sitting. I spoke to Caitlin Landesberg, Founder and CEO of Sufferfest Beer on how the brand achieves this difficult task, "We differentiate the Sufferfest Beer Company by aligning the Sufferfest brand with the message of a healthy, active lifestyle and a guilt-free reward, while giving back to the outdoor environment we love." Finally, a beer that actually tastes good, but won't make you feel weighed down, and even pairs well with whatever you have on the menu for New Year's Eve dinner. "New Year. New You. New Beer! Sufferfest Beer pairs well with any NYE appetizer thrown your way with its hint of biscuit and spice," said Caitlin Landesberg, founder and CEO of Sufferfest Beer Company. "It's also rich in potassium, iron and is a natural probiotic. At only 150-calories, Sufferfest is gluten-removed, and 14 grams of carbs per 12 ounces for guilt-free fun. Happy Holidays and Happy New Year!" Learn more about Sufferfest at SufferfestBeer.com.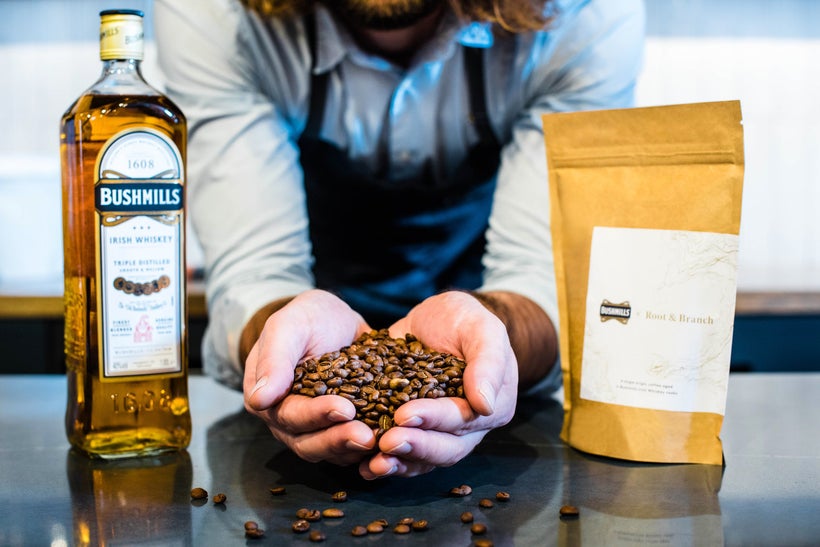 If you're looking for a coffee infused cocktail for New Year's Eve, Bushmills Irish Coffee is your drink of choice. This holiday season, Bushmills Irish Coffee partnered with an Irish Coffee Co. The beans used are seasoned in former Bushmills casks, a technique well-known to the whiskey making process. Only after this stage are the beans then roasted. The result is a layered and bold coffee, specifically made to compliment the smooth, triple-distilled whiskey Bushmills is known for. This is an extra step that Irish Coffee drinkers will appreciate. It truly is taking the Irish Coffee to its pinnacle point. Bushmills Irish Whiskey took advantage of the rising trend of hot drinks and decided to collaborate with fellow-Northern Irish company, Root & Branch, a Belfast-based coffee roastery. Natasha David of Nitecap in New York City is a huge fan of the combination and makes one of the best Irish Coffees in the Big Apple. Here's her recipe so you can replicate "Natasha's Real Irish Coffee" in comfort of your own home. You can purchase the combo pack, Bushmills Original with Root & Branch Coffee via ReserveBar.com.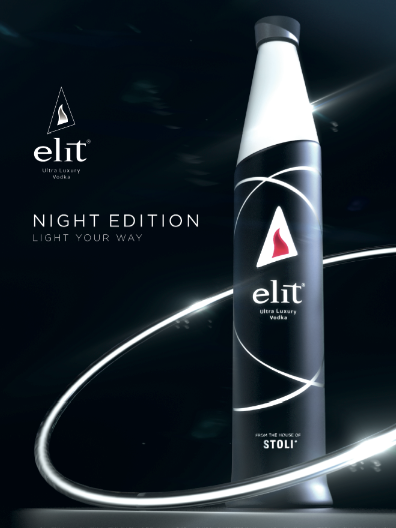 If you're a vodka drinker, elit thought of some unique ways to make this New Year's Eve extra special, starting with the new elit Vodka's Night Edition. The bottle is fitted with an LED insert that sits at the base and lights the refined frosted neck at the touch of a button. "From the superior quality of our grains, harvested in the fertile black soil of Russia's Tambov region, to our signature freeze-filtration process, elit Vodka is synonymous with perfection," said Piet-Hein Schnellen, Global Marketing Manager for elit Vodka. "The Night Edition bottle, with its translucent features and exacting rings, takes a page from our commitment to unrivaled production and elevates a night out to a whole new dimension." If you're celebrating 2018 on the West Coast (San Diego, Los Angeles and San Francisco), the elit Night Edition bottle will be showcased at nightclubs and hand delivered to your table by elit Ballerinas, a club promotion that effortlessly ties into elit's Eastern European heritage. Brent Lamberti, Global Brand Ambassador for elit Vodka added, "Recently, the clubbing world has evolved, giving consumers nightlife experiences that go beyond novelty and intrigue to offer a heightened sense of prestige. The elit Vodka Night Edition is a celebration of unsurpassed excellence and brings club goers that additional element of singularity they're increasingly after." For more info on the elit Vodka Night Edition bottle, please visit elitUltraLuxuryVodka.com.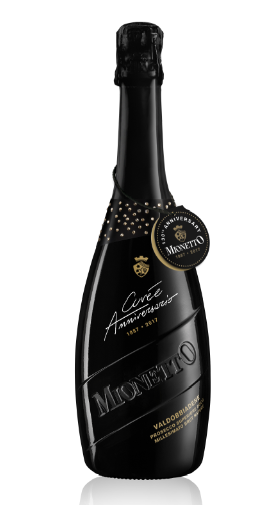 If you're a prosecco lover like myself, you may have already tried Mionetto. Who doesn't appreciate some bubbly while toasting-in the New Year with loved ones? For the winery's 130th anniversary, they released a limited edition bottle "Cuvée Anniversario", the perfect prosecco to pop open for the big countdown. "Mionetto is one of the oldest wineries in Valdobbiadene, the heart of the Prosecco region," says Enore Ceola, Managing Director & CEO of Mionetto USA. "In 130 years of winemaking experience we have evolved immensely, but have always kept the tradition of the region's winemaking practices at our core. The limited edition bottle celebrates the winery's values and iconic style that have been a part of our DNA since 1887. 'Cuvée Anniversario' is an opportunity to realize our territory as a leading Prosecco and emphasize our continued pursuit of quality and innovation in the category." To learn more about Mionetto, please visit USA.Mionetto.com.
BOM BOM Nilli Vanilli Almondmilk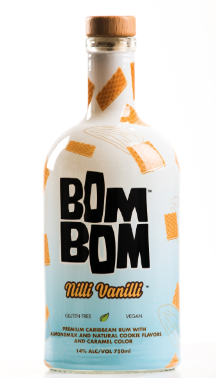 During the holiday season, it's easy to cheat on your health routine. Instead of competing with brands for the New Year's Eve spotlight, BOM BOM decided to come up with a tasty new product that won't interfere with your New Year's resolution to drop pounds and (or) get fit. Introducing BOM BOM's new Nilli Vanilli Almondmilk Liqueur, an award winning blend of caribbean rum, almond milk and vanilla cookie flavors. The new liqueur gives consumers a way to enjoy delicious winter-themed drinks and stay cozy throughout the season, minus the excess calories. Did I mention it's gluten-free and dairy-free? Eva Marie T. Janerus, Co-Founder & CEO, BOM BOM Brands gave me the inside scoop, "Rather than focus on New Year's Eve, which is dominated by sparkling wines, we set out to own New Year's Day. Kevin (my husband and co-founder) and I rarely hit the town to watch the ball drop, but are known for bringing everyone together with a big New Year's Day Brunch. Our Fireside Sippers – Chai Lattes, Hot Cocoas, and Skinny Espresso Martinis—keep the holiday festivities going without breaking resolutions. We are sharing our favorite brunch cocktails through social media and also a network of bloggers who will be creating and sharing their own light cocktails throughout early January." This year, BOM BOM partnered with top social media influencers to create posts showcasing their favorite recipes including (but not limited to); Chai BOM (BOM BOM Nilli Vanilli + Chai Tea), Vita BOM (BOM BOM Nilli Vanilli + Coconut Water), Espresso Bomtini (BOM BOM Nilli Vanilli + Espresso Vodka), BOM Fire (BOM BOM Nilli Vanilli + Cinnamon Whiskey) and Nilla Ice (BOM BOM Nilli Vanilli over ice). Find all the best guiltless BOM BOM cocktail recipes at DrinkBomBom.com.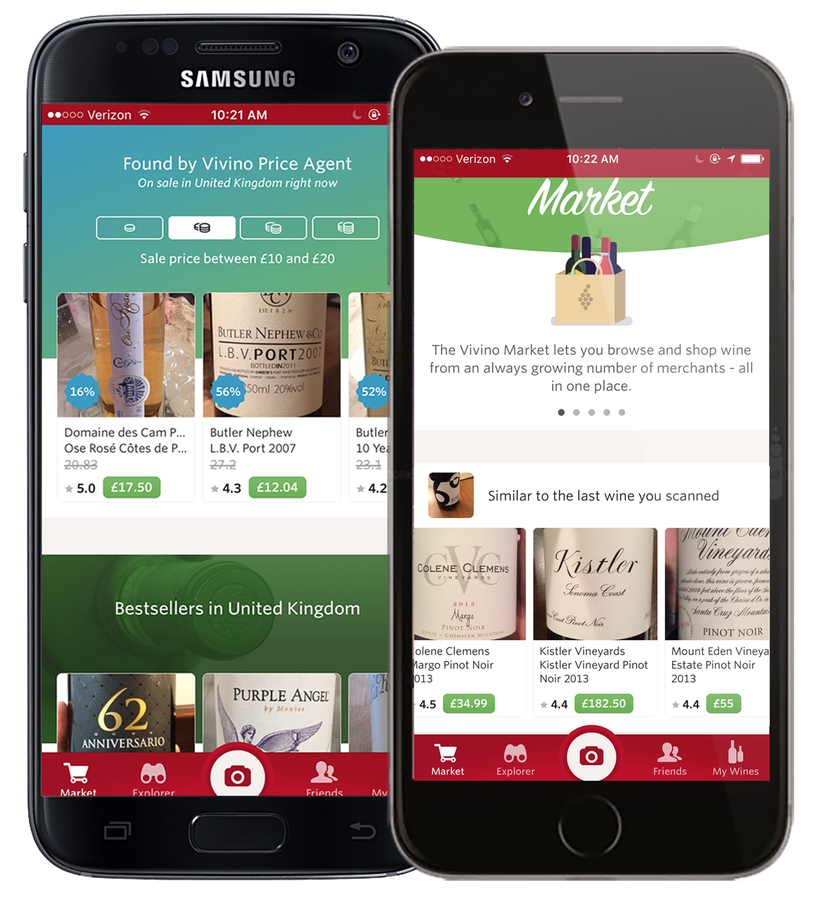 In case you're not familiar with Vivino, it's the largest online wine community with millions of wine lovers around the world, scanning, reviewing and rating wine daily. Once you are in the Vivino ecosystem, the app will recommend wines that match your previous scanning behavior to ensure you never have to drink a bottle of wine you don't like ever again. Sounds amazing right? Users can now have their favorite bottles delivered directly to their door with Vivino Premium. The Premium Membership ($47/year) is perfect for winos. When members buy wines through the app, you will now receive free shipping. If you're unsure of what bubbly to purchase for the big countdown, Vivino has you covered! This New Year's Eve, Vivino has compiled the top 20 champagnes, voted-in by their community of 27 million wine lovers around the world with tasting notes by Vivino U.S. Brand Ambassador Joel Caruso. Visit Vivino.com, to download the app and read the list featuring well-loved brands/bottles like Charles Heidsieck- "Blanc des Millénaires", 1995, Moët & Chandon- Dom Pérignon, " Plénitude Deuxième P2", 1998, Krug, "Grande Cuvée", NV, Deutz- Amour de Deutz, Blanc de Blancs, 2006 and more.
*What's your cocktail of choice this NYE? Drop a line in the comment section. Cheers to 2018!
Jenny Miranda is the Founder & CEO of Jenny Miranda Public Relations, LLC (New York, NY). Add Jenny Miranda PR on social media for daily tips @JennyMariePR
REAL LIFE. REAL NEWS. REAL VOICES.
Help us tell more of the stories that matter from voices that too often remain unheard.
This post was published on the now-closed HuffPost Contributor platform. Contributors control their own work and posted freely to our site. If you need to flag this entry as abusive,
send us an email
.