Approximately 70 federal, state and local firefighters were on the ground Sunday afternoon battling a wildfire that spread to 2,000 acres of Shenandoah National Park, causing the closure of the northern portion of the popular and normally scenic Skyline Drive.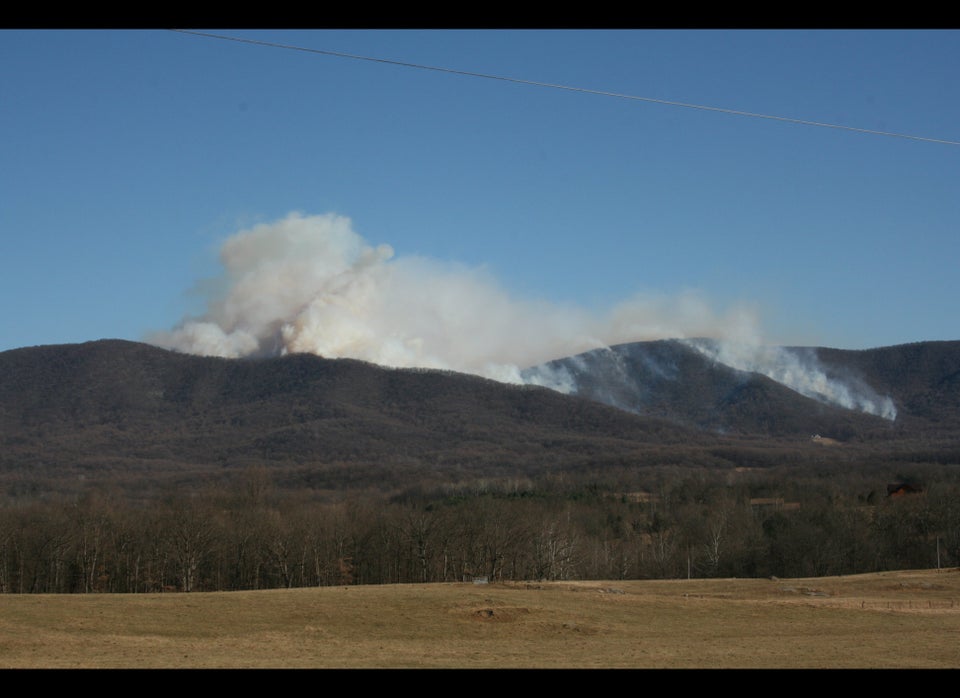 Fire spreads in Shenandoah National Park
Beck-Herzog said the fire started on private land in Warren County, just to the west of the park. It was first reported to park officials at 10 am Saturday. No cause had yet been determined.
The fire grew rapidly overnight due to high winds and was moving on the surface of the forest floor feeding on hardwood leaf litter and down trees, she said.
Beck-Herzog said the fire was located near Jenkins Gap near Milepost 12 on Skyline Drive.
Warren County officials said Saturday that a second large fire near Linden had been largely contained but not before claiming two homes and causing residents to flee to evacuation shelters set up in a community center and nearby Skyline High School.
The Va. Dept. of Emergency Management said Saturday there were more than 100 wildfires burning in many areas of Virginia and that Gov. McDonnell has been receiving briefings throughout the day.
Related