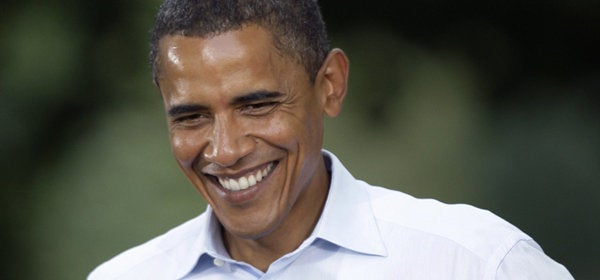 Barack Obama has opened up significant leads in virtually every key battleground state, according to multiple polls released Wednesday. The size of the shift towards the Democratic nominee may indeed be historic.
"It is difficult to find a modern competitive presidential race that has swung so dramatically, so quickly and so sharply this late in the campaign," says Peter Brown of the Quinnipiac University Polling Institute. "In the last 20 days, Sen. Barack Obama has gone from seven points down to eight points up in Florida, while widening his leads to eight points in Ohio and 15 points in Pennsylvania."
The latest Quinnipiac polls show Obama crossing the 50 percent threshold in all three of those states:
Florida: 51 - 43

Ohio: 50 - 42

Pennsylvania: 54 - 39
Florida: Obama 51%, McCain 47%

Minnesota: Obama 54%, McCain 43%

Missouri: Obama 49%, McCain 48%

Nevada: Obama 51%, McCain 47%

Virginia: Obama 53%, McCain 44%
Said pollster Keating Holland: "Obama has gained ground among moderates in all five states. That may have something to do with the first presidential debate. Some commentators knocked Obama for agreeing with McCain as often as he did, but moderates tend to like it when candidates appear willing to see the other side's point of view."
Republicans appear understandably frustrated, perhaps despondent. Marc Ambinder notes: "I'm getting lots of e-mails speculating about the 2012 frontrunner for Republicans." But at least some see a sliver of...hope. The AP reports, "Obama's failure to achieve a double-digit lead and maintain it 'has given a lot of hope to Republicans,' GOP pollster Whit Ayres said."
Popular in the Community